Where Canada's five major parties stand on pressing issues in the energy sector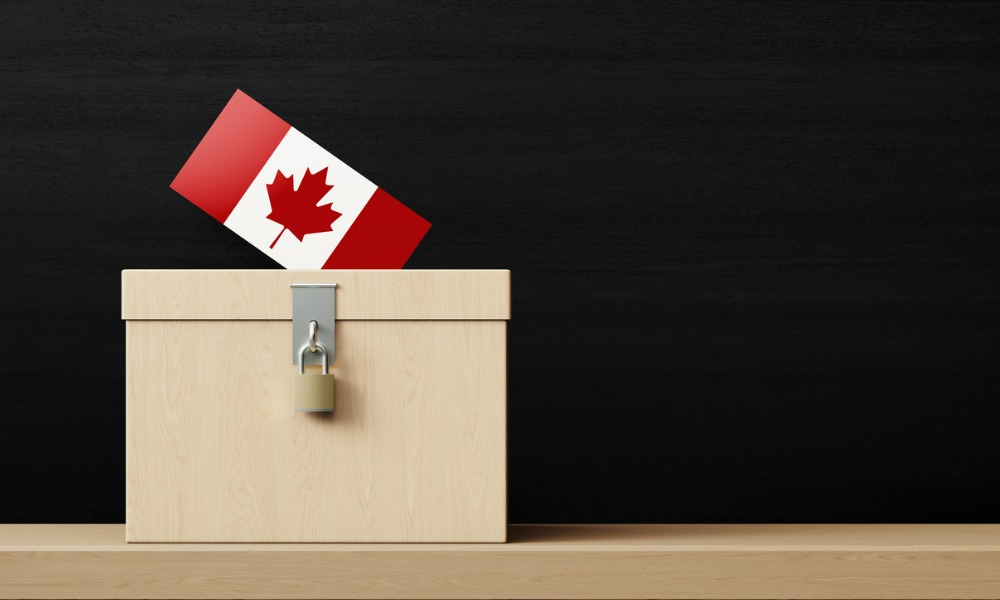 And with energy and oil & gas an integral part of the Canadian economy, the nation's major parties have a lot to say. We have previously covered climate change plans shared by the Liberals, Conservatives and New Democratic Party (NDP) here.
Liberals
The Liberal Party wants to invest to support emerging Canadian companies and invest in clean technologies (notably for farmers).
It will also invest $2 billion in a Futures Fund for Alberta, Saskatchewan and Newfoundland and Labrador to partner with local workers and communities to create jobs. Notably it wants to launch a Clean Jobs Training Centre to help workers upgrade and gain new transferable skills.
The Party wants to shift to zero-emission vehicles and support re-tooling Canada's manufacturing sector. It also wants to launch a national strategy to move toward net-zero emissions from buildings by 2050.
The Liberals also aim to create more jobs for Canadians in the clean energy sector.
It will also aim to reach a net-zero electricity grid by 2035 by implementing a Clean Electricity Standard and developing additional investment tax credits for clean energy.
In addition, the Party also wants to phase out coal-fired electricity by 2030 and ensure that the oil and gas sector reduces emissions from current levels at a pace and scale needed to achieve net-zero by 2050, with 5-year targets starting in 2025.
The Party will also require that oil & gas companies to reduce methane emissions by at least 75 per cent below 2012 levels by 2030.
Conservatives
Canada's Conservatives aim to invest $5 billion over the next five years to fund innovative programs, notably in the use of hydrogen, small modular reactors and funding for work being done in Ontario, Saskatchewan and New Brunswick on nuclear energy technology, and in Alberta on applying SMR tech; reducing GHG emissions in the resource sector; and electric vehicle development and manufacturing.
The Party has also put forth a detailed plan around the topic of energy, with measures in sectors such as mining, agriculture and forestry.
The Conservative Party wants to:
End the ban on shipping traffic, which applies to Canadian oil, on the North Coast of British Columbia
Create a Canadian Indigenous Enterprise Corporation to work with First Nations and other Indigenous groups to develop natural resources
Implement a hydrogen energy strategy that rapidly increases the use of hydrogen – especially green hydrogen
Ensure adequate pipeline capacity by getting Trans Mountain built and implement a federal LNG export strategy
Invest $1.5 billion in Newfoundland and Labrador's offshore oil industry
Introduce a tax credit to accelerate the deployment of carbon capture, utilization and storage technology in the energy sector.
On the topic of mining, the Party says that it wants to amend the Impact Assessment process created by Bill C-69, with changes based on bipartisan recommendations made by the Senate Committee on Energy, the Environment and Natural Resources.
This, it says, will ensure that mining projects are "held to world-leading environmental standards."
The Conservatives also want to implement a Critical Minerals Strategy to take advantage of the country's mineral resources (to power clean energy projects, create jobs and support the Indigenous economy).
NDP
The NDP highlighted the importance of working with Indigenous communities toward a sustainable Canada, notably by expanding the Indigenous Guardians Program.
The Party says that it will continue with pricing while also recognising that it won't be enough to tackle the climate crisis. To this end, the Party aims to build a net-zero legislation and work with provinces to put in place a framework for corporate climate accountability.
It also says that it will fulfill Canada's G-20 commitment to eliminate fossil fuel subsidies and redirect funds to low carbon initiatives. It will additionally put into place legislation to ban future oil, gas and pipeline subsidies.
The NDP says that it will ensure that federal buildings use renewable energy and move the vehicle fleets of the federal government to electric by 2025.
It plans to create over a million new "good" jobs in all communities, including building green infrastructure as well as focus on re-training workers who are transitioning to green industries.
The Party wants to boost clean tech research and manufacturing and support Canadian manufacturing of batteries, energy storage solutions and alternative fuels like biofuels made from waste.
Green Party
The Green Party has actually yet to release a full program ahead of the election, however party Leader Annamie Paul says that one will be coming soon. In addition, she has said that the party's platform would be very similar to previous pitches.
According to the Toronto Star, the Green Party has previously pledged to:
Ban all new fossil fuel developments
Push to run Canada's electricity grid on renewable power
Impose trade tariffs on imports from countries with weaker climate policies
Slash greenhouse gas (GHG) emissions to 60 per cent below 2005 levels by 2030.
Bloc québécois (BQ)
Among the 38 measures presented by the BQ, there are two major measures surrounding climate change and protecting the environment.
The Bloc says that the current carbon neutrality targets in 2050 are incompatible with the current plans to increase oil & gas production until 2045. Canada must therefore accelerate its transition to renewables saying that the consequences of climate change such as floods, wildfires and unusual weather patterns are affecting Quebec's workers.
BQ aims to change current legislation around carbon neutrality to introduce GHG targets for 2030.
The party will demand a climate test for all federal policies to measure the impact of the government's decisions on the environment. As well as this test, BQ proposes that the federal government impose rigorous environmental criteria on public contracts.
It also proposes the inclusion of a "green" prerequisite to impose a polluter pays principle to reward provinces that are effectively fighting against climate change. BQ proposes federal funding to counter bank erosion caused by both climate change and water traffic.
In another proposed measure, the Bloc says that it supports a transition to renewable energies by massively investing in green innovation, tech changes and research & development in all of Quebec's regions.
As part of this measure, it will also ask for the end of all subventions for fossil fuels – with the money saved being reinvested in clean energy in Quebec, while maintaining the funding the necessary to transition away from fossil fuels in Canada's Western provinces.
BQ says it will oppose the creation of a pan-Canadian energy corridor in the province that compete with Hydro-Québec. It will further request that the federal government say no to any new inter-provincial petroleum transportation projects. On the topic of competition, BQ will require that the feds cease funding competing Ontario projects in Quebec and rather finance Quebecois electrical projects instead.
The Bloc will demand that the federal government financially contribute to the development and promotion of green hydrogen systems by Hydro-Québec.
BQ opposes the development of nuclear and any risk of nuclear waste in Quebec. It also opposes the expansion of the Trans Mountain pipeline and any project that involves exporting petrol from oil sands.