Government will invest up to $7.5 million to the Rick Hansen Foundation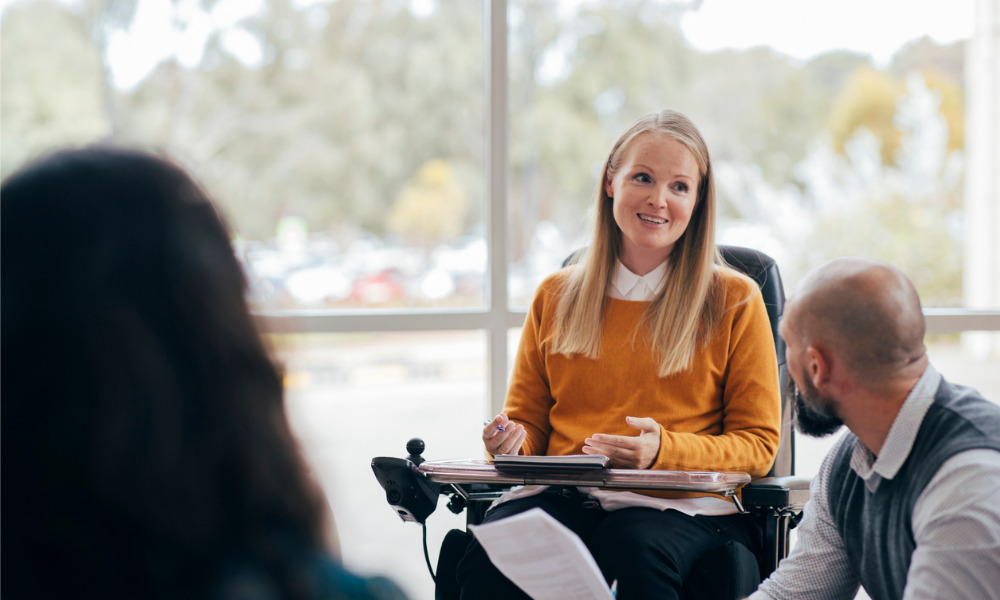 Minister of Employment, Workforce Development and Disability Inclusion Carla Qualtrough announced on Friday that the federal government would be investing up to $7.5 million to the Rick Hansen Foundation for a new project funded through the Sectoral Initiatives Program (SIP).
Established in 1988, the Rick Hansen Foundation (RHF) has launched a number of initiatives to push for the inclusion of Canadians with disabilities – and notably funded spinal cord injury research and care.
Through this new investment, the RHF plans to establish a new standardized profession of "accessibility professionals." This new role will help build expertise and information on how to create accessible spaces that are inclusive of people of all abilities.
"My sincere thanks to the Government of Canada for its commitment to fostering a sustainable and standardized profession of accessibility professionals across the country.
READ MORE: What you need to know about autism in the workplace
Canadians with disabilities should be able to participate in all aspects of life and to equitably access the spaces where we live, work, learn and play. This investment will empower employers in sectors across Canada with the much-needed knowledge to build back accessibly and create the inclusive country we are all striving to achieve," said Rick Hansen, Founder, RHF.
Around one in five Canadians identify as having a disability. According to a 2017 Canadian Survey on Disability, while 80 per cent of Canadians without disabilities are employed, the employment rate for adults with disabilities (aged 25 – 64) is only around 59 per cent.
Persons with disabilities are particularly vulnerable to poverty, around 21 per cent of working-age Canadians with disabilities live in poverty according to the 2017 survey.
This investment is part of the federal government's broader efforts to help remove barriers and improve employer resources for persons with disabilities.
"The Government of Canada is working with our sectoral partners to address the workforce needs of a growing sector of disability services and expertise, and improve employer resources and providing training to help persons with disabilities get good and well-paying jobs. Through these projects, we will support key organizations that are at the leading edge of developing the tools and supports necessary to build a skilled and diverse workforce to support our economic recovery," said Qualtrough.