Key takeaways from COS' Women in Safety summit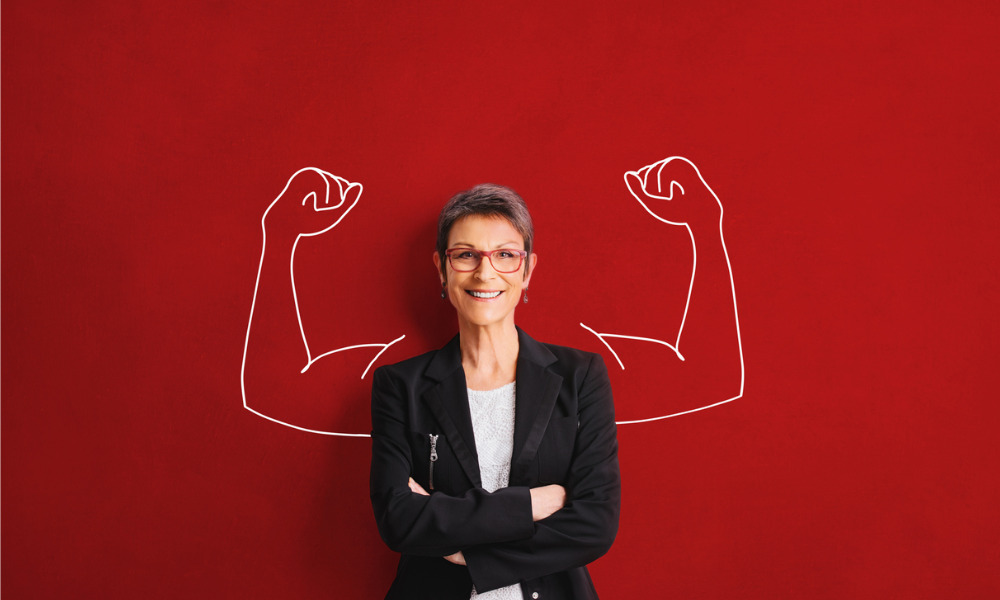 On Tuesday, Canadian Occupational Safety and Key Media hosted its second Women in Safety summit.
The event was, quite frankly, a roaring success. Over 600 attendees took part in the day's proceedings, which consisted of exciting panels and keynote speeches, and a host of networking opportunities.
"The Women in Safety team was thrilled with the second annual event. It was truly inspiring to see such enthusiasm for our content and engagement between our attendees and speakers," said Fred Crossley, Media & Business Development Manager at Key Media.
"We are looking forward to building on this momentum in 2021 and beyond, to provide even more for hard working women and allies in this industry."
A number of key issues affecting women in the sector were brought up during the panel sessions, here are five key takeaways.
Improving work-life balance
One issue that came up time and time again was the fact that the pandemic has disproportionately affected women. Many women, especially working mothers, have had to balance work obligations with familial obligations such as childcare and taking care of elders. This has had an effect on women, who have struggled with work-life balance.
This is something for employers to keep in mind: "Employers need to understand that [work-life] balance will shift … and sometimes employees will need that additional support to deal with those challenges," said Lee-Anne Lyon-Bartley, Executive Vice President, Health, Safety, Environment and Quality with Dexterra Group.
It is in the best interest of employers to support employees during these difficult times, and post-pandemic also. During this highly interactive session (a live-cast on 'what's going on in safety these days'), attendees weighed in with strategies to better support work-life balance, such as learning how to better delegate or even simply just going for a walk to take a break from work.
In another panel, Aimee Arsenault, owner and primary consultant at Transmit Safety, talked about the importance of setting boundaries in the age of COVID-19.
One piece of advice that shone through was learning how to have better control over one's boundaries, and understanding the expectations that other people place on you and how that fits into your priorities.
"There is no such thing as work life balance, a balance is what you want it to be," said Arsenault.
Read more: Women in Safety: A force for change
Being your own advocate
A number of issues still plague women in OHS, and women in the workplace in general. Issues such as properly fitting PPE, physical and mental safety, enjoying the same opportunities as male colleagues and pushing for OHS to be a better respected profession are still very much prevalent.
Women in the field need help, but they also need to start advocating for themselves, for their own wellbeing and to advance their careers.
"How do we advocate for ourselves? … As risk management professionals, how do we lead?" Said Stephanie Benay, Director, Safety System & Assurance, BC Hydro.
Women, and indeed all workers, need to learn how to best advocate for themselves.
Intuitive safety leadership
During a highly anticipated keynote speech on leadership at any level, Michelle Harradence, SVP & Chief Operating Officer, Gas Transmission and Midstream at Enbridge, took a look back at her stellar career and lessons learned about safety leadership.
She said that there were a lot of leadership decisions that she has made over the course of her career that go hand in hand with safety decisions. Safety professionals need to make the business case for safety.
Safety leaders are caught at the intersection between safety and leadership, and have to sometimes makes tough decisions to ensure worker safety.
Harradence highlighted how intuitive choices and emotional intelligence can help safety pros make the right decisions to ensure that people on-site are safe – even if the right decision is a difficult one to make.
"You do those things because they're the right thing to do," said Harradence.
Read more: 7 resources for a more equitable workplace
Developing more inclusive PPE
As was expected, the panel on PPE was one of the most popular sessions of the day. Speakers seemed hopeful about advances made for more inclusive protective equipment, compared to 2020.
"From last year to this year it's so great to see that manufacturers are stepping up," said Leslie Molin, Market Segment Manager – Personal Safety, Levitt-Safety Limited. "We're starting to make strides here."
Panellists said that innovation is taking hold and women's PPE is no longer being viewed as an add-on but as an integral part of developing proper PPE.
In a moment that seemed to resonate with attendees, said Molin on these new developments: "It's nice to see that pink is not the predominant colour."
Mentorship as a way forward
One of the biggest themes that arose during the summit, and one which was woven through almost all of the panel sessions, was the importance of mentorship.
"Women need to see more women in senior positions," said Kirwin Lalla, EHS Director at Sysco Canada.
"Empowered people empower people," concurred Eldeen Pozniak, CEO of Pozniak Safety Associates, Inc.
Part of leading by example is mentorship. Speakers highlighted the differences between mentorship, championship and sponsorship to showcase the different ways in which a mentor-mentee relationship can develop, and benefit both parties.
"It is important to not only have mentors, but we need to have champions in our lives and be champions for others," said Pozniak.
Mentorship is an important piece for any young hopeful in any industry, but women specifically need people to champion them, to sponsor them and to be an overall ally.
This relationship needs to be based on open and honest exchange: "Listening and communication are key skills," said Lika Leshchenko, Head of Health & Safety ECAN at Lafarge Holcim.
Finally, one of the most important takeaways about female leadership was that our differences should be valued and celebrated. It's not about being one of the guys, said Kim Williams, Vice President, EH&S/Regulatory/Security at Ovintiv. It's about respecting and valuing differences that women and minorities bring to the team, and understanding that they have the same capabilities.
Women in Safety presentations: get exclusive on-demand video access here.
We didn't want you to be left out of the loop on this informative day of learning and networking, so we're offering all event sessions - on demand!
Don't miss out - grab yours now!