Registration is open for our exciting virtual summit!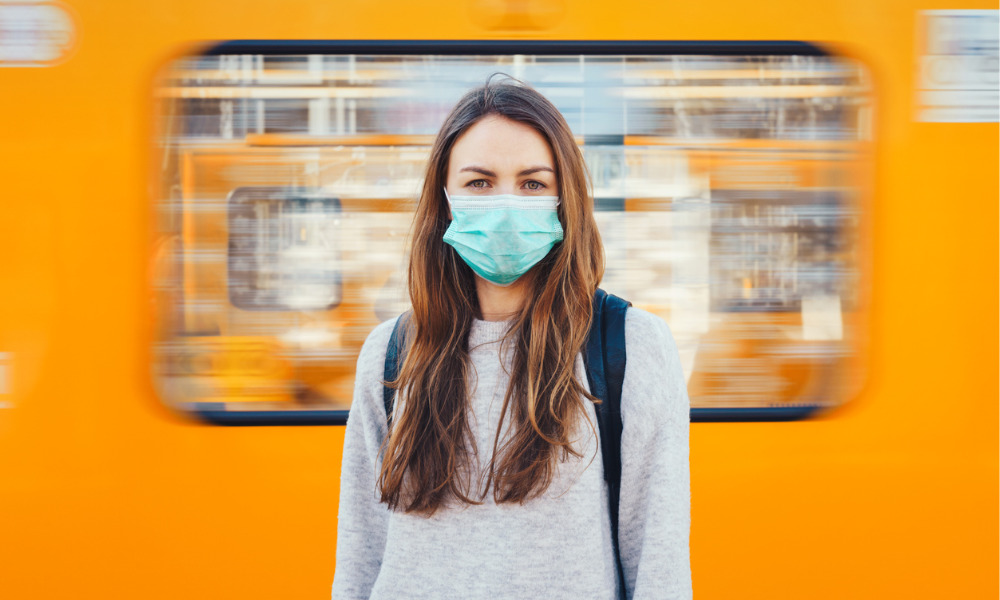 Register now to attend the 2021 edition of Women in Safety.
Back for its second year, Canadian Occupational Safety and Key Media are thrilled to be hosting the one-day virtual summit.
This highly-anticipated event is part of our ongoing mission to highlight and support women in the OHS profession.
COS recently spoke with Aimee Arsenault, founder of Transmit Safety and one of the event's speakers. She will be leading the presentation: "In the age of COVID: Strategies for boundary setting at the home and office."
One of the reasons why Arsenault is taking part in the conference is to "get different perspectives on certain topics, and from perspectives that are not always available in other conferences, publications or even on social media platforms. I think we shy away from talking about things that are specifically impacting women within the industry."
"As a speaker," she says, "I think it is essential to have different voices and different perspectives available so that at least one other person within the audience says, 'hey, I connect with that person or topic'. I think the more variety of people that we have within the speaking platform elevates the level of a conference."
Below are some of the key discussions participants can look forward to on the day. More information on the day's packed agenda can be found here.
Personal Protective Equipment (PPE)
Arsenault participated in last year's inaugural event: "It was great," she says, "It's nice to have a conference that is focused on topics specifically about the female perspective because it is not always at the forefront of what we do."
She raises the topic of PPE, which was a big talking point at last year's conference, and remains a huge concern in the OHS sector with the ongoing pandemic.
"As females within the industry we think differently about certain things because our experiences are varied, so it was nice to hear other people talking about their struggles around topics like PPE. You know, we all have issues trying to find PPE that fits different bodies, not just female bodies either. We talk about having inclusive workplaces, but at the same time we can't find clothing or equipment that fit the people that we work with," says Arsenault.
Networking
"I miss networking!" Arsenault says. "I really enjoy meeting new people and expanding my network."
The Women in Safety virtual summit will feature a networking platform that allows users to randomly connect with other attendees.
The benefits are, she says, that "it connects you with people that maybe you might not have walked up to in an actual conference […] It really does go to show that everybody has at least one or two things that [they're] connected with and that [they] can talk about."
Mentorship
"I think that we are starting to see women in more leadership positions, though not necessarily as much as we would like to see," says Arsenault.
She says that there are more and more women within the OHS space, which provides different opportunities for other women to mentor and show that there is space for them in the profession.
"It's important to acknowledge the fact that we all started as a beginner," says Arsenault. "We all needed mentorship, whether informal or formal, to grow professionally […] I had some great mentors as I grew, and as I'm growing, I still have some great mentors within my professional life."
Lastly, she says that it is important to discuss how female workers manage a male-dominated workplace without sacrificing their personhood.
"Each person has their own individuality […] regardless of what working environment they are in," says Arsenault. "There's a really important conversation that we are starting to see now, especially within WOHSS*, is that you don't have to give up your femininity – however you define femininity – in order to work, wherever you want to work."
*Women in Occupational Health and Safety Society.
Register online here to take part in the one-day summit. Register now to enjoy the Early Bird Rate which expires on Feb. 5, 2021.