Safety officer on his career path, 'challenging days' during outbreak, and why retraining back-to-work employees is so crucial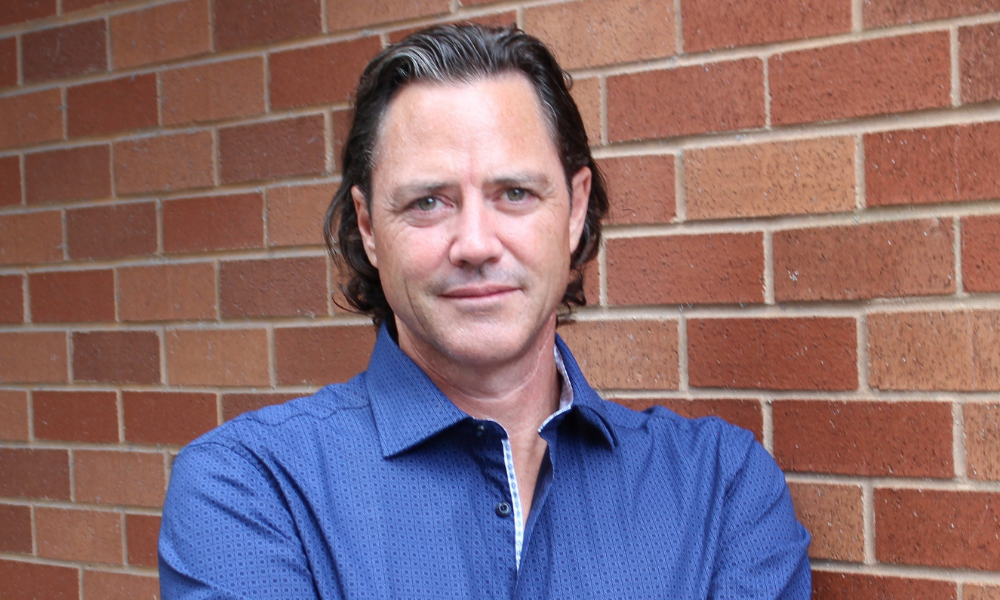 The pandemic has had a huge impact on airlines and for those managing safety in the industry, there hasn't been much time to rest.
"There were days where I just did not go to bed, I just put my head on my desk and slept for 15 minutes and the phone would ring, and I would just get back to it," says captain Robert Palmer, director of flight operations safety at Air Canada. "Those were challenging days."
The early days of the pandemic were very long days, working with labour groups, heads of unions and safety reps to make sure that everyone was on the same page, aligned and ready to meet the emerging challenges.
He said: "When you're the vice president of safety at a 5000-person airline and there's a global pandemic about to hit, you realize that you're going to put in the spotlight and you better be ready for it."
Palmer always knew that he wanted to be a pilot: "I grew up the son of an airline pilot so it kind of came naturally." But while the route into flying was clear, the path to becoming a safety professional was less so.
"Most safety professionals will probably tell you that their entry into the safety role was either accidental or something they didn't foresee in their career," says Palmer.
He started flying when he was 15 years old, and got his private pilot's licence on his 16th birthday. After graduating from aviation college, Palmer joined the Air Force and served 10 years in the Canadian military.
At the time, he says, he took a course in flight safety, which came in handy later on in his career. He then joined Canadian Regional Airlines, which eventually became one of five regional airlines to amalgamate and become Jazz Aviation where he worked for 23 years, before taking on his current role at Air Canada.
He gradually built his career in safety at Jazz Aviation; while working there he started training pilots (he was a trainer in the military), and then served in a flight safety position before becoming director of safety, which included occupational health and safety.
One of his first safety jobs at Jazz was implementing a safety management systems (SMS) process to comply with a new Transport Canada regulation
"It was extremely challenging to get up to speed to build a program of compliance, to demonstrate not only compliance but effectiveness," says Palmer. "And then manage a team at the same time and try to inspire and lead people in the right direction to try to get the best performance out of them – performance that they didn't believe they were capable of."
Planning for success
This spawned his passion for safety leadership. At the time, he says, "there wasn't a lot out there about safety leadership and how it was supposed to work". Palmer started a mentorship program within the department around safety processes and business knowledge.
"It's unreal the things that a safety professional can touch within an organization," he says, "you're very engrossed in the operation itself and a critical part of it."
Palmer felt comfortable leaving Jazz to join Air Canada because he had developed an excellent team that was ready for succession, and encouraged success in those positions: "It's something that I'm still very proud of; the work that the team continues to do even without me."
He says that it was not just succession planning but planning for success.
"I saw the team really develop, grow and really start to produce things of incredible value – and not just value but vision and foresight that I thought were probably industry leading at the time," he says.
New challenges
Palmer transitioned to his role at Air Canada during the pandemic. The teams, both at Jazz Aviation and Air Canada, were working to get PPE and put into place policies and procedures for crews and all employees as well as being in compliance with rapidly changing Transport Canada regulations.
Palmer highlights the efforts his team made: "What a rewarding experience that was, to see a team that you put in place execute and deliver."
Now that we are slowly heading out of the worst of the pandemic, the airline is dealing with a massive recall of employees who haven't worked in 12 to 18 months. The industry has significantly slowed down over the past 16 months.
"We're dealing with training challenges, we're dealing with operational challenges," he says. "One of the biggest things that we're working on here at Air Canada is getting people back and that transition from layoff or furlough status.
"Back to work is going to be a difficult transition for people. I think a lot of organizations expect to recall people and have them perform at the performance levels they were performing at before the pandemic, and I just don't think that's reasonable or feasible."
Fatigue is a new challenge, says Palmer. And it's not just cabin crew and pilots, third party service providers such as fuelers, caterers, ground handling staff and cargo loading staff are subject to the same challenges.
"What we're working on most is awareness and understanding. We're seeing mistakes made by employees that you would never see before."
This is why focused and specific retraining is so important to get people back up to speed. On the plus side, the pandemic has been an impetus for change.
"There was a tremendous opportunity at the beginning of the pandemic to implement some changes that we wanted to implement organizationally that helped us through. It forced a nimbleness within the organization to execute change quickly and effectively."
Palmer recalls that the events of 9/11 created changes, specifically with regards to security policies that are still in place. It stands to reason that the pandemic may push for similarly lasting changes in the industry.
Nevertheless, many in the industry are keen for some of the emergency guidelines to be repealed as soon as safely possible. For example, flight attendants are still having to deal with non-compliant passengers who challenge mask mandates.
"There has to be an end date," says Palmer. "At some point, these mandates have to end so that we're not faced with new or enduring challenges as we move forward through this."