Award-winner Lee-Anne Lyon-Bartley on her passion for the work and channelling the energy of Beyonce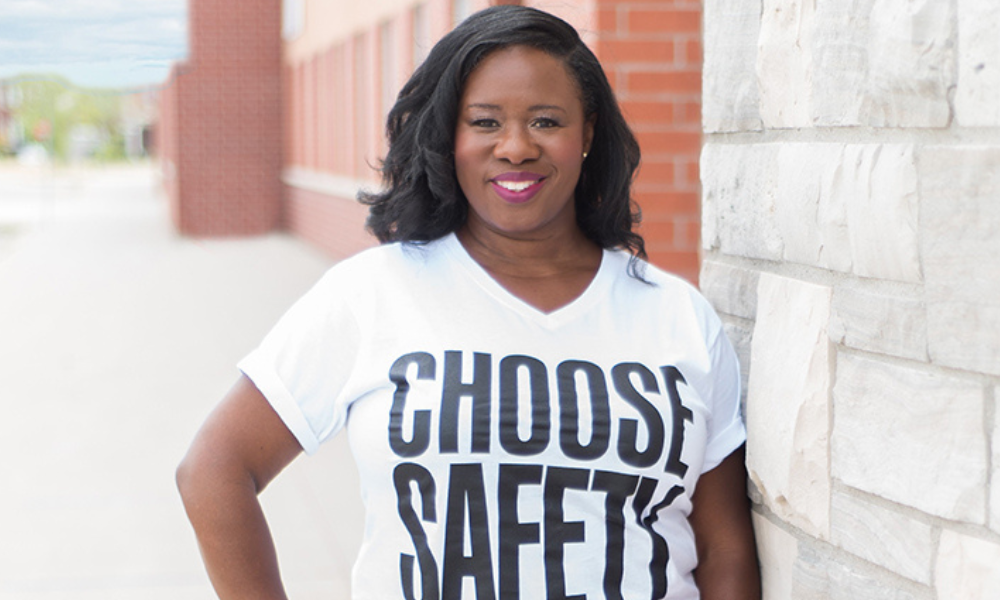 When Lee-Anne Lyon-Bartley pulls into the parking lot at the Dexterra Group office in Mississauga, Ontario, everyone knows the "safety diva" has arrived because it is on her license plate, "SAFTDIVA." She is the company's executive vice president for health, safety and environmental quality and she uses the diva persona to be an agent of change.
"It's about the passion of the work," says Lyon-Bartley, who draws inspiration from singing sensation Beyonce. The music superstar has often talked about her alter-ego stage persona Sasha Fierce, and Lyon-Bartley says she channels that type of energy when she is performing her duties, "really being excited to see when workplace safety can improve, and we can improve the overall protection of workers."
Like Beyonce, Lyon-Bartley is no stranger to the stage and bright lights, having appeared a couple of times on the Steven and Chris talk show that ran for eight seasons on CBC Television. She says the safety diva persona was born during one of those appearances, "I was hearing somebody like, 'oh man, you look like a little diva up there'. And I was like, 'yeah, why not?'"
Read more: Golden rules for safety: putting a sharp focus on the Vision Zero Strategy
Being a safety diva is not all fun though, it comes with a lot of responsibility, and a duty to constantly raise the bar. "Being an executive in the company, reporting to the CEO, I have a lot of opportunity to be able to help influence or shape the organizational culture," says Lyon-Bartley, who considers herself an agent of change.
She is always looking for ways to make work life better for her team members, and one of the ways she does that is by living a don't walk by lifestyle. "We don't just walk by if we see something wrong, we work to resolve it. And if we see something, right, we take that moment to celebrate the success."
Lyon-Bartley says this applies at work and in her personal life. During the pandemic she would order her groceries and have them delivered. There was an "always chipper" customer service manager named Danny who Lyon-Bartley interacted with on a regular basis. Lyon-Bartley wrote her a letter thanking Danny for her effort and kindness, "and she called me and she was like, she was almost in tears," recounts Lyon-Bartley, "she was like, 'my team and I, we've had such a rough week and your letter made all the difference'."
Read more: Canada's Safest Employers Awards: Winners unveiled
Difference makers are not always recognized, but recently Lyon-Bartley received The BGIS Award for Safety Leader of the Year and Canada's Safest Employers Awards. As she continues to elevate safety standards and practices, the graduate from Toronto Metropolitan University (formerly known as Ryerson) also wants to be an inspiration for future safety professionals. "Representation matters. And so, I also think that maybe, you know, I put in the work. And we also see that example, that, you know, it's possible."