Scaffolding safety head says being out in the field is important to build trust with workers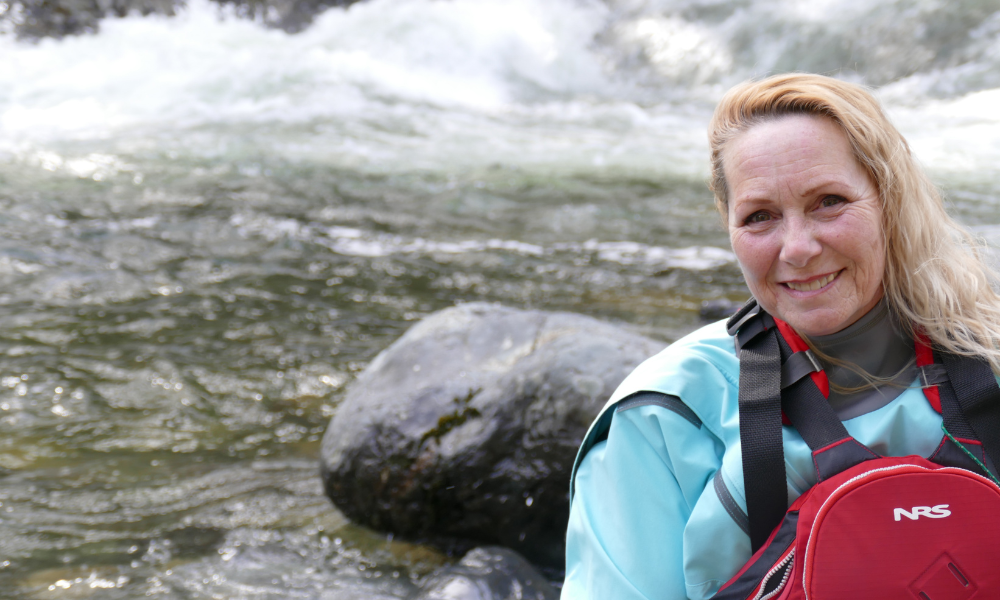 Being an effective leader in safety doesn't mean focusing on the negative aspects of the job – far from it. The role of safety professional has evolved so much over the last few years, being a "safety cop" is far from the job's mission statement.
And most safety professionals say that taking on that role is counterproductive – "if I have to be a safety cop, I'm doing something wrong. We've missed the mask somewhere," says Wendy Gaskill.
Gaskill started in the safety sector when she was approached by a friend to help out a trade organization – then it was "one lily pad to the next". She then worked for the Safety Council, which led to consulting and now to her current role on the Corporate Safety Management Team at Chinook Scaffold Systems Ltd. Gaskill has been in the safety sector for almost two decades.
Though she works in corporate safety, she spends a lot of time out in the field. "I don't think I've been home for more than a week in the last couple of months!" Gaskill says it's important that, even though she's head of safety, workers know how she is "and recognize me with a hard hat on, not just somebody that sits in an office."
Gaskill is well suited for the role because she's a helper person at heart. "I want everybody to be fit and healthy when they leave [work]." When she's not at work, Gaskill volunteers in search and rescue. She got into volunteering through one of her co-workers and eventually became hooked, "once you get into it, it becomes a lifestyle."
To be a safety professional is also to give workers the tools with which they can succeed. "When I turn up on site, everybody is super stressed out trying to do everything right. But I also want to promote that everybody needs to be doing that when I'm not watching," says Gaskill. "Culture needs to start at the bottom, and how workers do their day, not just when safety or whoever shows up on site."
Being a woman in construction can be a challenge in a field that is so largely male-dominated. "There's always that underlying edge that as a woman, you have to take an extra step to prove yourself, whereas with men it's automatically accepted." Women remain grossly underrepresented on job sites and there's still a way to go before women are automatically granted respect when they walk onto a job site. "We're not quite there yet, says Gaskill."
She says that one of the great things about being in a management role in the construction sector is that she can help push the needle by, for example, demanding women's washrooms on site. Having appropriate protective clothing is also still a challenge, "it's actually really sad that we have to focus on that sort of thing instead of the same job that the guys are doing." Broadly, she says that one of her focuses is making sure that "women are comfortable in all manner on the job site."