Psychological safety a common thread as leaders hit the campaign trail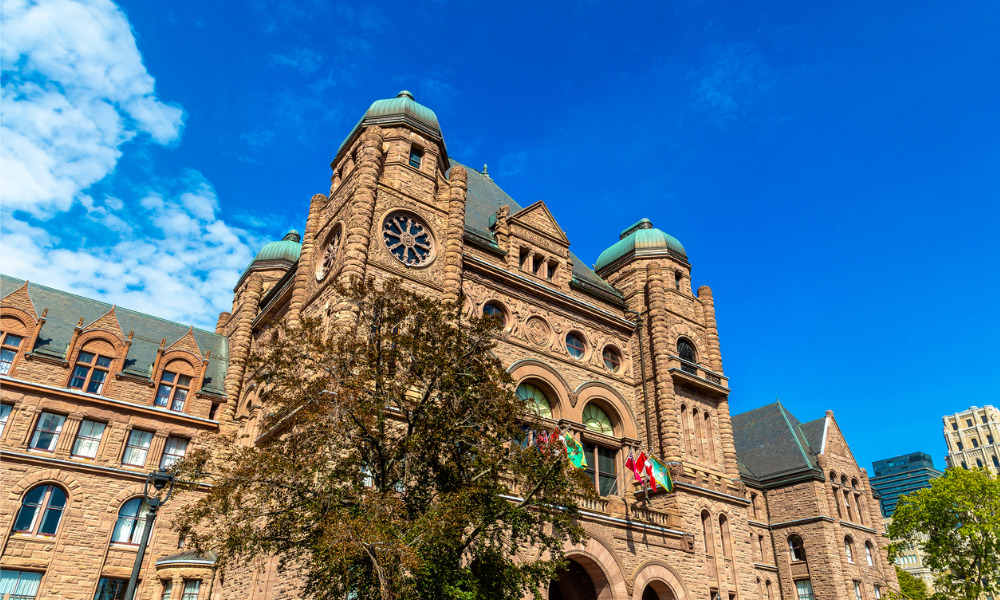 The 2022 Ontario general elections will be held on June 2. Find out below where each major parties stand on occupational health and safety, and their commitments to improving worker safety.
New Democratic Party (NDP)
In its election platform, provincial party leader Andrea Horwath says "let's revive our public health care system and ramp up staffing. Let's get every Ontarian mental health care, drug and dental care, paid for with your OHIP card, not your credit card."
With regards to worker health, the bulk of the party's promises are centered around mental health, notably health care worker mental health. This includes creating Mental Health Ontario, which the NDP doc describes as "a new coordinating organization that will take the lead on identifying and publicly reporting on mental health needs." The party mentions a range of measures to create better working conditions for health care workers and those who work in long-term care (LTC).
The NDP also says that it wants to improve funding for frontline mental health and addiction agencies, and move to declare the opioid crisis a public health emergency.
The party says that temp workers are 200 per cent more likely to be killed or injured on the job, which is why they are pledging to improve working conditions for gig and contract workers, notably by holding the companies that use temp agencies responsible for their health and safety at work.
It has committed to "fixing" the WSIB by repealing section 6 of Bill 27 (the Working for Workers Act) to ensure that surpluses are used towards clearing a backlog of claims and helping injured workers. Broadly, in the workplace the NDP says that it will "proactively" enforce health and safety and increase the number of jobs covered under the Employment Standards and the Workplace Safety and Insurance Act.
In schools, the NDP says that it will end violence against education workers, and "work with teachers to improve workplace violence reporting and develop training materials to ensure education workers, and kids, are safe at school." The NDP has also committed to ensure that all schools have up-to-date ventilation systems. Lastly, it says that it will work with education workers to improve school board compliance with health and safety legislation.
Progressive Conservatives (PC)
On their campaign website, the PC party has announced that they will "never stop working for workers by getting more people into the skilled trades. We will invest in training and make it easier for newcomers to start careers. We will expand three-year college degrees and increase the minimum wage."
The PCs also recently announced that they would increase injured workers' compensation if re-elected.
Similarly to the NDP there is also a focus on health care. The party says that it will hire more doctors, nurses and personal support workers (PSWs) and produce more PPE and vaccines in Ontario "so we don't have to rely on other countries ever again."
In April, the party tabled a budget which effectively serves as its election platform. The party is looking to heavily invest in hospitals and infrastructure.
The current provincial government also announced that it would be looking to relocate the headquarters of the Workplace Safety and Insurance Board (WSIB) from Toronto to London, ON, to save on real estate costs and bring jobs to other regions.
Liberals
Like the PCs, the Liberals have not released an official election platform but has released a series of promises. The Liberal Party says that it will raise pay for personal support workers and guarantee access to mental health services for all health professionals.
It also says that it wants to ensure regular police training on de-escalation, anti-racism and cultural sensitivity, and mental health. The party also wants to establish 10 paid sick days for Ontario workers, and classify gig workers as employees.
Article will be updated as more election promises are announced.