Funding 'will ensure we can provide the resources and training needed so more brave women and men can re-enter mines in emergencies and save lives'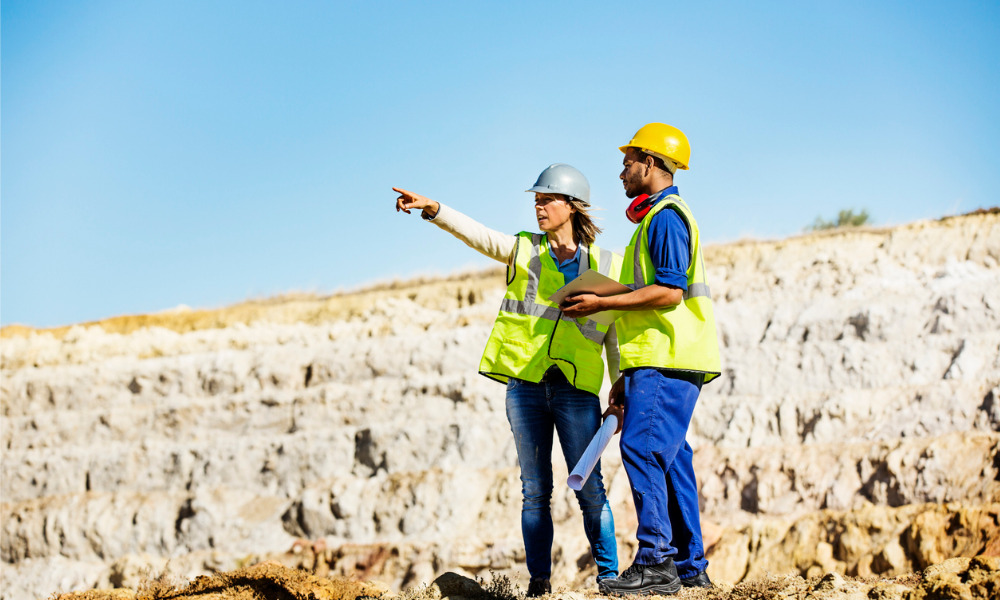 Ontario is investing $8 million to support the Ontario Mine Rescue Program and help protect workers in case of an emergency.
The funding will promote workplace safety by strengthening rescue capacity at mine sites and address gaps in the current rescue program for surface mines.
"Mining has been the backbone of Northern Ontario's economy for generations and we owe it to workers to make sure they come home safely to their families every night," said Monte McNaughton, minister of labour, training and skills development. "As more mining sites come into operation, this funding will ensure we can provide the resources and training needed so more brave women and men can re-enter mines in emergencies and save lives."
The program supports eight rescue stations across the province and ensures they have appropriate emergency response capabilities. It also delivers training to volunteer first responders, certifies rescue equipment and provides advice during mine emergencies.
The additional funding will help increase training hours for volunteers and develop specialized programs to better support rescue capacity for all surface mines and mining plants, including at newly expanded and newly opened sites.
'Ideal jurisdiction'
"Ontario is home to a world-class mining sector, known for its safe and responsible mining practices," said Greg Rickford, minister of energy, northern development and mines. "Our mining industry operates according to the highest standards and is subject to the strictest rules and laws. By strengthening our mine rescue capacity, we are sending a strong signal to the world that Ontario is a safe and ideal jurisdiction for mining activity."
The Ministry of Labour, Training and Skills Development will continue to visit surface and underground mines to check for hazards that could lead to injuries and illness. These visits will include inspections to prevent the spread of COVID-19, according to the government.
In May 2020, Rio Tinto said it will be testing all its personnel for COVID-19 upon arrival at and before leaving from its Diavik diamond mine in Northwest Territories. Mining workers are welcoming rapid testing, appreciating the benefits that it offers during this health crisis, according to one expert.
The Ontario Mine Rescue Program is administered by Workplace Safety North, a designated, not-for-profit safe work association.
Currently, there are 40 active mining operations in Ontario, most of which are located in Northern Ontario.
Mining in Ontario supports 26,000 direct jobs, and approximately 45,000 indirect jobs associated with mineral processing and mining supply and services. In 2019, the province's mining industry produced more than $10 billion worth of minerals, accounting for 22 per cent of Canada's total production.
In April 2020, the Assembly of First Nations Quebec-Labrador (AFNQL) questioned the government of Quebec's decision to authorize the resumption of mining activities on lands within traditional territories of the First Nations, claiming it undermines efforts against COVID-19.