But announcement fails to address lessons learned from COVID-19, says union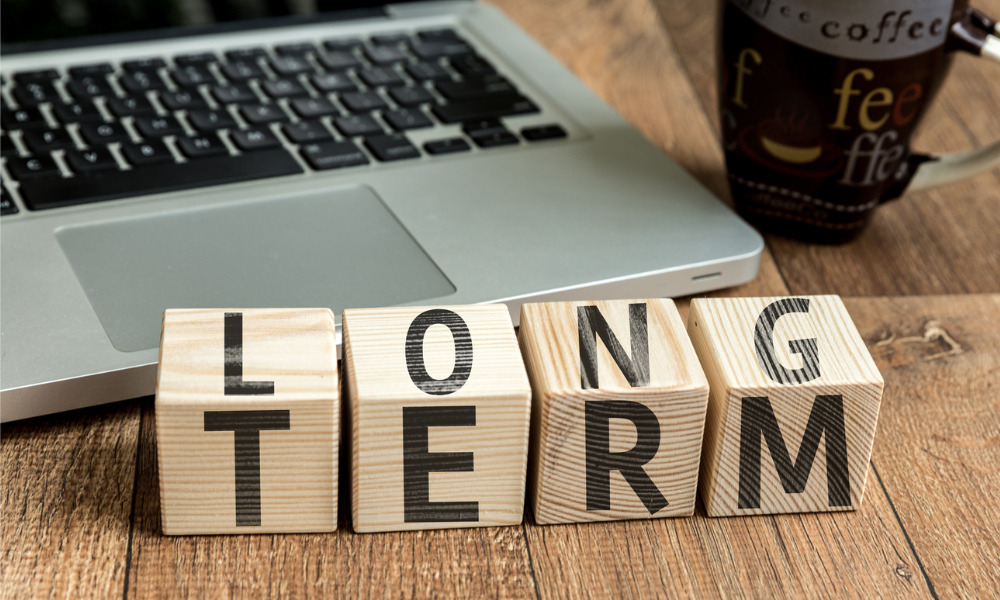 Ontario has announced $1.75 billion in funding over five years to add new beds in long-term care homes while also updating design standards for all existing facilities and the ones that will be built in the future to include air conditioning.
"After inheriting 15 years of underinvestment in long-term care and a massive waitlist of seniors, our government is putting forward bold new solutions to turbo charge the development of long-term care beds across the province and ensure our most vulnerable citizens can live in modern surroundings," said Premier Ford. "That's why our new funding model will not only encourage new beds to be built faster, but also upgrade existing older homes to meet high-quality design standards, with features like air conditioning and private or semi-private rooms. Our seniors deserve nothing less."
The government claims that the new funding model will help speed up construction by:
creating four new regional categories based on geographic location, each with a targeted home size: large urban, urban, mid-size, and rural
providing development grants, between 10 per cent and 17 per cent depending on regional category, to cover upfront costs like development charges, land and other construction expenses
helping small operators in rural communities navigate the high cost of development, while ensuring larger urban centres can secure the loans and real estate they need; and
increasing funding to incentivize the construction of basic accommodation and continuing top-ups for small and medium-sized homes
An increase to the province's construction funding subsidy (CFS) will be tailored to each of the four categories, enabling the government to address the barriers and needs of different communities, said the government.
Through these, the government claimed it is making it more attractive for operators to build long-term care homes and bring aging homes with three to four-person ward rooms up to modern design standards.
Currently, more than 38,000 people are on the waitlist to access a long-term care space, and new long-term care home construction has not kept pace, said the government. And between 2011 and 2018, there were 611 long-term care beds built across the province ― less than one bed per home.
"This newly designed model is a signature element of our government's plan to address capacity in long-term care," said Merrilee Fullerton, minister of long-term care. "This bold new plan will allow us to modernize a system that had been neglected for years, reduce the waiting list and ensure seniors live in a setting that is modern, clean and comfortable. In addition, this new investment will create jobs and contribute to our economic recovery."
Failings
Workers' union SEIU Healthcare said that the Ontario government's announcement does nothing to deliver improved quality care for vulnerable residents, leaving the long-term care sector unprepared for the fall flu season and subsequent waves of COVID-19.
"Expanding an already strained system does nothing to improve quality care," said Sharleen Stewart, president of SEIU Healthcare. "We don't have enough frontline workers today to deliver dignified care for vulnerable seniors. What the provincial government announced will do nothing to guarantee that we'll have enough workers to provide quality care today, let alone in the future."
Stewart noted that the union has been calling on the Ford government to table an urgent plan of action to ensure quality care for residents and security for workers. In fact, other unions have also called for immediate action from the Ontario government to address the long-term care crisis amid the pandemic.
"The announcement failed to include any money for adequate staff-to-resident ratios. The announcement failed to include full-time jobs for nurses and personal support workers. The announcement failed to include paid sick leave for precariously employed healthcare workers," said Stewart. "Failure to act on those policies, which contributed to death and suffering, will leave our loved ones vulnerable to the coming flu season and subsequent waves of COVID-19."
Hours before the announcement the Registered Nurses' Association of Ontario (RNAO) urged the Ontario government to immediately direct all nursing homes in Ontario to reunite residents with their loved ones, including those in nursing homes experiencing a COVID-19 outbreak.
"We have heard from families who have shared their hardships trying to connect with spouses, parents, grandparents and other relatives," said Dr. Doris Grinspun, RNAO's CEO. "It's obvious that the lack of clear direction from Ontario's chief medical officer of health is the reason we have a patchwork of protocols that is leaving families confused and some residents without the meaningful connections they need for their health and well-being."
Currently, nearly 78,000 Ontario residents live in 626 long-term care homes across the province, said the government.
In May, the Ontario government received a report from the Canadian Armed Forces (CAF) which details medical, professional and technical issues present in five long-term care facilities in the province, which the military inspected over two weeks. Ford later said that the contents of the report were "heartbreaking" and "horrific".
One of the findings is that there was one registered nurse assigned to 200 patients.
The military's work in long-term care homes concluded earlier this month.