'I wish you knew' cards provide honest feedback to senior leadership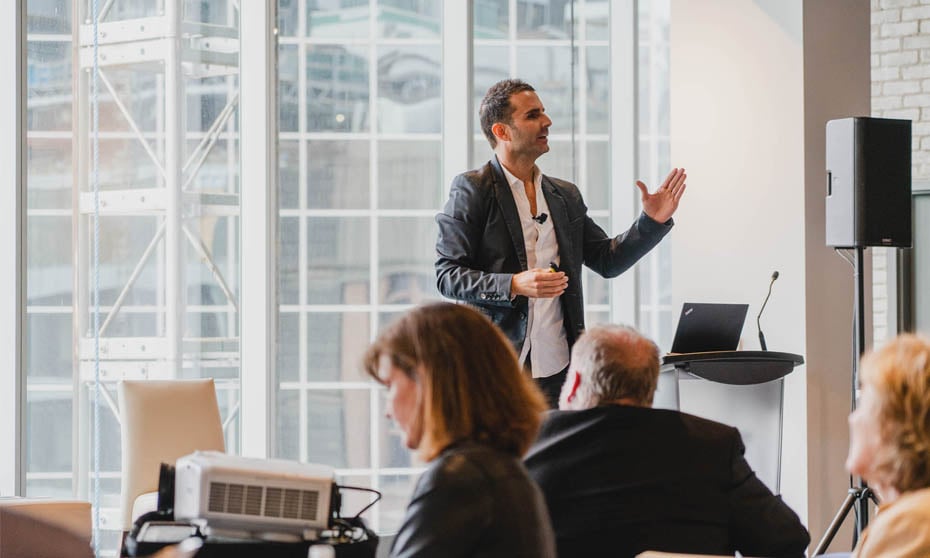 "No one needs picture frames," is perhaps not something you might expect to hear coming from the head of a framing business. But Tony Gareri, the CEO of Roma Moulding in Vaughan, Ont., knows the product his company sells is a luxury, not a necessity, and he felt that more than ever after the 2008 recession.
The company was "hemorrhaging millions of dollars," top employees were leaving, and the company was shaken to its core, Gareri said.
"What worked prior didn't work today," he said.
It was clear to him that the company needed to do something drastically different. After reading Delivering Happiness by Tony Hsieh, the CEO of Zappos, and taking a tour of the Zappos facility, Gareri decided to start really focusing on employees.
"It's astonishing what happens when you care. What we believe today is a happy team equals a happy customer, equals positive progress which equals a successful business," he said.
While it was an eight-year journey, now Roma Moulding has an 88 per cent external net promoter store (customers who would recommend them) and an 85 per cent internal net promoter score (employees who would recommend them)
"We started out really rocky. It was really ugly. A bunch of C-players. Today, you'd be hard pressed to find one," Gareri said.
How did they do it?
While speaking at the CEO Health and Safety Leadership Network Roundtable on Oct. 22 in Toronto, presented by Ontario's Workplace Safety and Prevention Services, Gareri shard his "three secret culture nuggets," with the group, starting with core values cards. The company had cards made with various core values printed on them and when an employee exhibits that value, they receive the card compete with a personalized note from Gareri himself.
Employees proudly display their card collection in their cubicles.
"Then there's individual games around it. 'I haven't gotten a deliver-wow-through-service card,' or I haven't gotten this one. And they are actually figuring out ways of 'How can I be of service?'" he said. "The gift in giving [the card] is the gift of acknowledgment. We live in a world where we forget things like 'Thank you' and gratitude."
His second culture nugget is build trust and safety. Three times a year the company is shut down for a two-hour meeting where leadership is very transparent about what the company did well, where it failed, what coming down the pipeline, it's safety record etc.
"Tell them if the safety record sucks. Whatever that may look like we put it all out there," said Gareri, adding the event is live streamed.
The final nugget is the "I wish you knew" cards. It is simply a card with many blank lines, but at the top it says, "I wish you knew" and according to Gareri, it is quite a powerful tool.
"CEOs are rarely given real feedback, like feedback in between the eyeballs, not the 'Hey Tony, your presentation was so awesome, we love you.' I don't want that stuff. I want the real, ugly stuff, like 'Tony when you're presenting you move side to side and you make me dizzy,'" he said. "The uglier it is, the better."
Employees are given the cards and encouraged to fill them out anonymously, with the understanding that they will be passed on to the senior leadership team. In the spirit of transparency and keeping with the theme of the company, Gareri then frames the cards — the good, the bad and the ugly.