'The government must ensure access to all income supports to all vulnerable gig workers'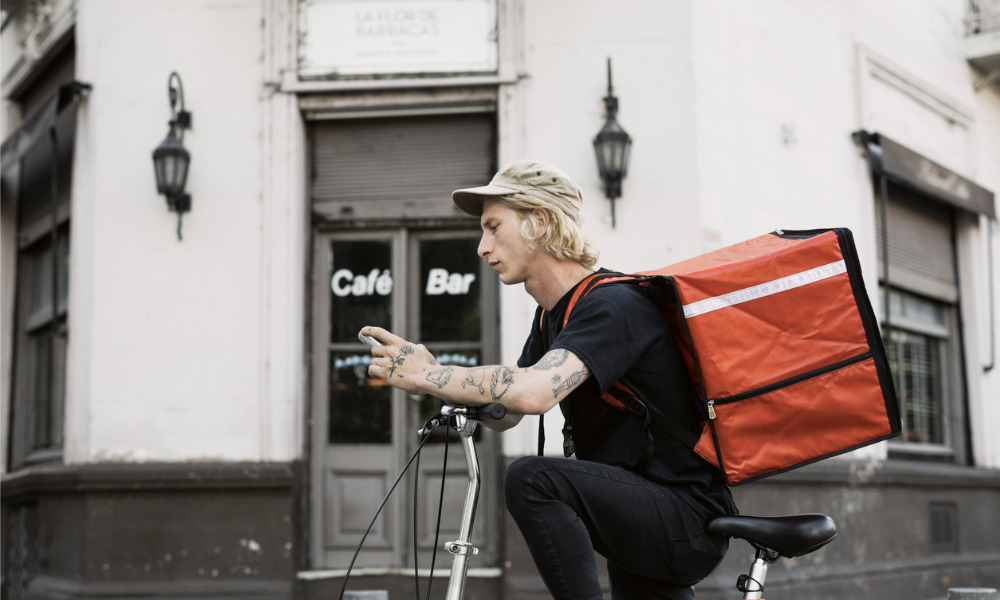 The Canadian Union of Postal Workers (CUPW) is calling on the federal government to 'protect' Foodora workers after the delivery service announced it is leaving the Canadian market amid the COVID-19 pandemic.
"The federal government has a role to play in Bankruptcy proceedings in Canada – they can and must insist that couriers be paid severance in full. The government must ensure access to all income supports to all vulnerable gig workers," said Jan Simpson, national president of CUPW.
On April 29, Foodora initiated bankruptcy proceedings in Canada and declared some $4.7 million in debt after announcing an abrupt exit from the country a few days earlier.
"Foodora will continue to operate for the next two weeks. The last day of operations will be May 11, 2020. You should expect to receive an official notice of termination letter today," read the email Foodora sent to couriers, according to reports. "We appreciate this may be difficult news. This is a sad day for all of us."
Delivery Hero – the multinational parent company to Foodora – is named as a creditor with a large amount, however "couriers themselves are not currently listed as creditors that are owed in this process."
CUPW also noted that Delivery Hero revealed their revenue has nearly doubled in the past year the day after Foodora announced its exit from the Canadian market due to alleged financial trouble.
The decision to leave Canada comes in the middle of a global pandemic, and two months after Foodora couriers became the first gig workers in Canada to win the right to unionize.
CUPW is calling on the Canadian government to hold Foodora accountable as it "tries to skirt its responsibilities towards workers in Canada."
Safety
The union also noted that there are more than 1,300 Foodora couriers in the Greater Toronto Area, and over 3,000 riders and drivers for Foodora across Canada. However, they were not given basic protections as they continue to deliver amid the pandemic.
"From the beginning of the COVID-19 pandemic, despite couriers continuing to deliver as essential workers, Foodora has shown disregard for basic health protections with only 'optional' distance delivery services, but never introduced measures to ensure its workers were safe," said the union. "Workers never received any personal protective equipment, even as they delivered cold and flu medicine to customers."
The 2019 Canadian Quality of Work and Economic Life Study found that gig economy workers were 50 per cent more likely to report feelings of helplessness, and almost 40 per cent more likely to report feelings of little control.
In November 2019, the presidents of both the Ontario Federation of Labour (OFL) and the Canadian Union of Postal Workers (CUPW) voiced their support to Foodora couriers and Uber drivers who are fighting for the right to unionize to improve their working conditions.