Proposed changes pertain to confined space, critical lifts, welding, among others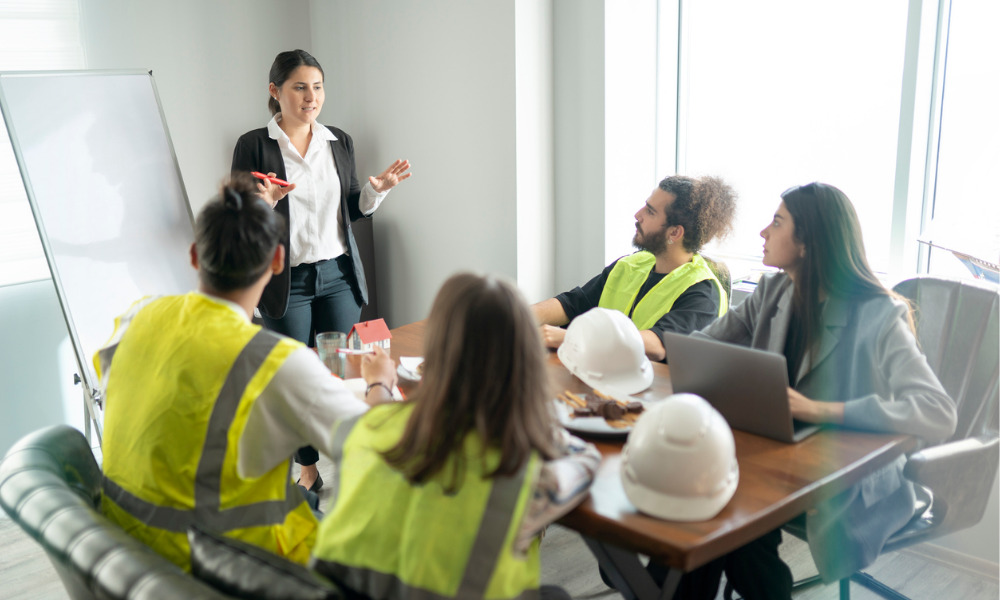 WorkSafeNB continues to seek stakeholder feedback as it looks to better support workplace safety through Phase II of its regulatory review.
With consultation, the agency is looking to understand the economic and business impacts of proposed amendments to General Regulation 91-191 under the Occupational Health and Safety Act.
Developed in collaboration with stakeholder technical committees, the amendments pertain and aim to enhance workplace safety with regards to:
confined space
critical lifts
welding
electrical safety
pedestrian safety (near forklifts)
lockout piping
hoisting apparatus standards updates
laboratory safety
hot tapping
The objective is to ensure the regulations align with other jurisdictions across Canada or reflect current, modernized industry practices.
"We expect these regulatory amendments will make workplaces safer and lead to a strong safe work culture in New Brunswick, resulting in fewer injuries," said Richard Blais, WorkSafeNB's acting Vice president of Prevention.
In May, a 38-year-old construction worker died after getting struck by a cement truck while on the job in Ontario. And his family still has questions.
The proposed changes are being reviewed and implemented in three phases:
The public review for Phase I took place from Jan. 17 to March 14, 2022. These amendments were implemented in June 2022.
Phase II is now open for public review and will close on Aug. 19, 2022.
Input for Phase III will be sought in the fall of 2022, with amendments to be implemented in 2023
"Stakeholder feedback was instrumental during the public review of Phase I and we'd like to thank everyone who weighed in," Blais said. "Together, we can continue to make New Brunswick the safest place to work."
Stakeholders can access the Phase II review here.
Recently, three Ontario MPPs from the Hamilton and Niagara regions are pushing for "concrete and meaningful" action into recent workplace deaths at the local National Steel Car (NSC) plant.
New Democrat MPPs Andrea Horwath (Hamilton Centre), Wayne Gates (Niagara Falls) and Jennie Stevens (St. Catharines) signed a letter calling for Ontario Minister of Labour, Training and Skills Development Monte McNaughton to meet with the union for workers at NSC. A meeting was also requested by the United Steel Workers (USW) after a third worker death at the plant in less than two years.