Rapid Gear failed to provide safety information, instruction, and supervision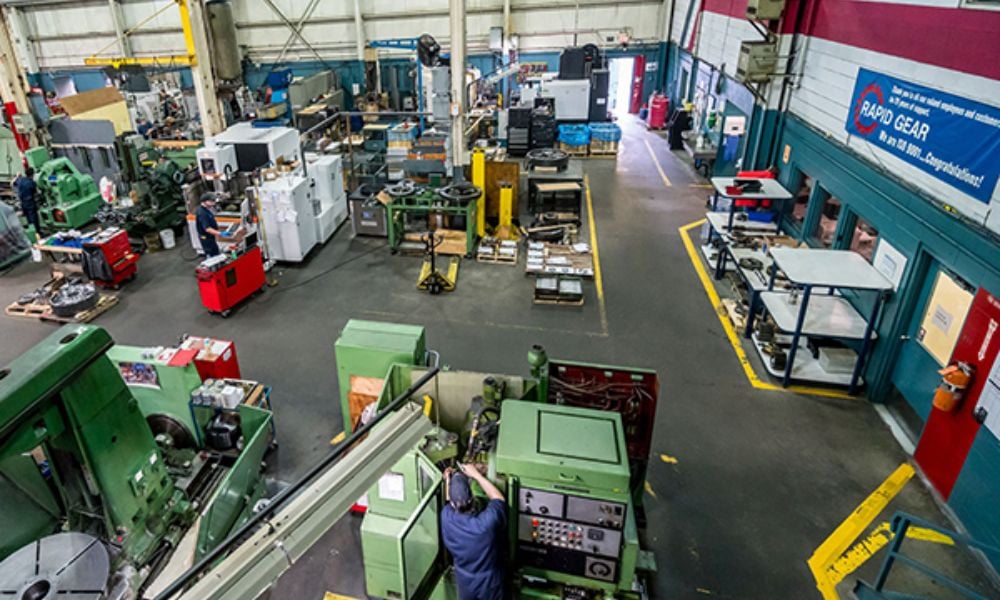 Rapid Precision Machining & Gearing Ltd., operating as Rapid Gear, a company specializing in the manufacturing of custom metal gearing, gear boxes, and other heavy industry products, has been fined $50,000 following a workplace accident that resulted in a critical injury to an employee.
It happened November 9, 2021, at the company's facility in Kitchener, Ontario. A worker was polishing a metal shaft on a manual lathe in Rapid Gear's fabrication shop. The worker was using emery paper to polish the rotating shaft while wearing a tightly fitted cloth glove with a rubber palm and fingers. The emery paper became entangled with the rotating shaft, resulting in a critical injury to the worker.
The Ministry of Labour, Immigration, Training and Skills Development investigated and found Rapid Gear had failed in its responsibilities as an employer, specifically regarding the provision of information, instruction, and supervision to its workers, as required by section 25(2)(a) of the Occupational Health and Safety Act.
Although the company had a health and safety policy in place, none of the workers were made aware of its contents. Furthermore, the policy referred to a health and safety coordinator, a position that remained unfilled at the time. Supervisors identified within the company had not completed the Occupational Health and Safety Supervisor Awareness Course.
The health and safety policy also specified that only workers with appropriate trade qualifications should operate the lathe. The injured worker did not possess these qualifications, nor did two of the three workers who regularly used the lathe.
Training on the lathe and its associated hazards were provided solely through verbal communication, leaving no documented record. Additionally, the lathe's manual was in Czech, a language none of the workers at the company spoke, further contributing to the lack of understanding and safety oversight.
Furthermore, there were no standard operating procedures in place for the use of the metal lathe, nor for the task the injured worker was performing at the time of the incident. Workers were unaware of safer alternatives for polishing.
This conviction serves as a reminder of the importance of proper training, communication, and documentation of safety procedures.