Operations have been suspended at their Brampton Poultry plant after three positive COVID-19 cases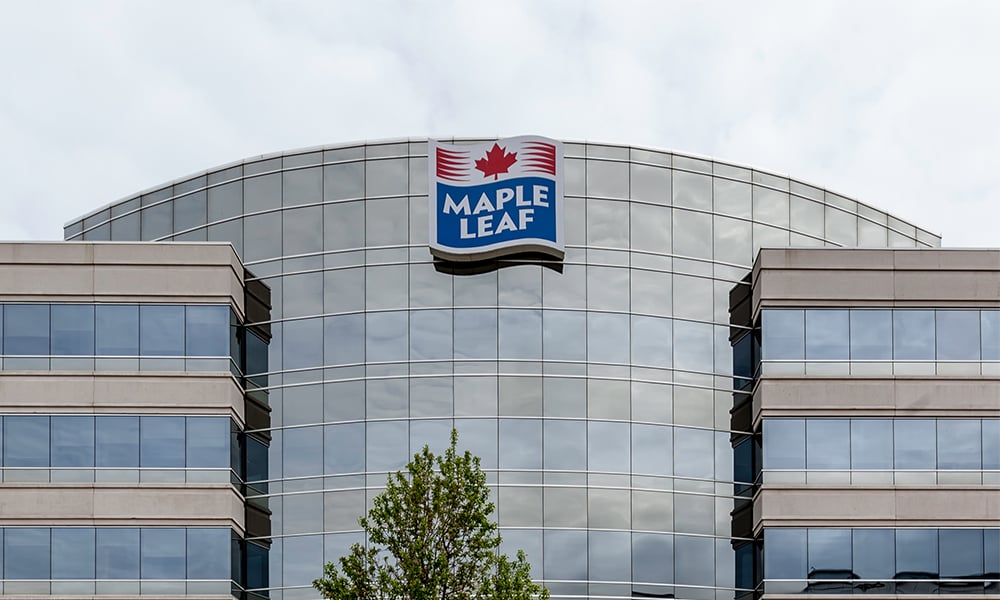 Canadian manufacturing giant Maple Leaf Foods has decided to suspend operations in their Brampton Poultry plant in Brampton, ON, following the discovery of three COVID-19 cases at the facility. The manufacturer announced that it would be proceeding with an investigation to do a full risk assessment. During the shutdown, it also announced that it would be deep cleaning the entire plant (including common areas, offices).
In addition to the initial three positive cases, a team member at Maple Leaf Foods' Heritage plant in Hamilton, ON, has tested positive for the virus. However, the team member had not been present at the plant for two weeks before they were diagnosed. Nevertheless, Maple Leaf Foods has decided to fully sanitize the plant, which remains in operation.
In a statement on Wednesday, CEO and president of Maple Leaf Foods Michael McCain said: "As a major food company in an essential industry, Maple Leaf Foods is doing everything possible to protect the health of our 13,000 team members while producing the food our customers in North America and Asia need now more than ever."
McCain announced that his company would be taking additional health and safety measures to protect workers, noting that Maple Leaf Foods is already sanitizing its plants daily and providing PPE to its people. On top of these measures, McCain said that the company would:
Increase the frequency of sanitation of all common areas in its facilities (breakrooms, washrooms, locker rooms, cafeterias, etc.).
Practice social distancing by increasing spacing on production lines if possible, and stagger breaks and shifts to prevent large groups from gathering.
Convert offices and trailers into break rooms to decrease density of people during breaks.
Phase in temperature screening of frontline employees; the company is due to receive temperature scanners at all of their sites.
McCain said, "this is a very fluid situation and our teams are working very closely within our network, as well as with our supply chain and logistics partners so that we can continue to deliver safe food at this critical time."