Association says cancer has become an 'epidemic' within the department over past few years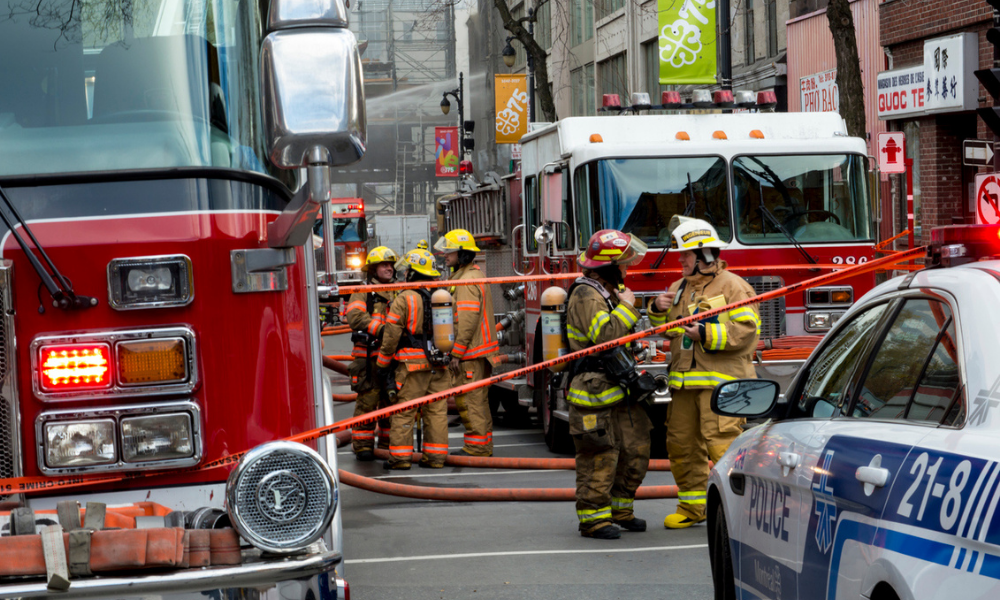 The Montreal Firefighters Association released a statement today calling for an "urgent and significant improvement in the list of cancers recognized as occupational diseases".
"The proliferation of cancers has become an epidemic within the Montreal Fire Department (SIM) over the past few years, and particularly over the past 5 years," said the statement.
Over the last five years, 32 Montreal firefighters have died of recognized forms of cancer, said Association President Chris Ross.
These are cancers which were deemed as officially caused by contaminating exposures in the workplace, and thus covered by the Commission des normes, de l'équité, de la santé et de la sécurité du travail (CNESST), Quebec's health and safety regulatory board.
Ross said that the list of nine different types of cancers which are scientifically proven – and recognized by law – to be work-related can be expanded:
"Public safety is a priority and in many professions, time is money; but, in our profession, time is linked to respect for life."
The Montreal Firefighters Association has launched a new awareness campaign on the multiple dangers of these cancers:
"Cancer is a true epidemic in the fire service: it is, in its various forms, the main cause of death in service among Montreal firefighters, and it is the same in all of Canada," said Ross.
Firefighters are exposed to a number of potentially hazardous substances such as plastics, composite materials and other materials which under the effect of combustion develop toxic gases.
This means that firefighters are exposed to the toxicity of millions of known or unknown chemicals, said the statement.
The dangers can lead to cancers, notably those of the brain, bladder and kidney but also colorectal cancer, leukemia, and non-Hodgkin's lymphoma.
The awareness campaign, which will extend beyond January (also known as Fire Fighters' Cancer Month) and will be based on three pillars:
Prevention, through the preventative detection of cancers,
Compensation, and
Legislation regarding the presumption that these diseases are work-related.
"To combat the disease at its source, we will promote and encourage preventive detection through access to cancer screening at a younger age than other workers, because of the increased level of risk demonstrated in firefighters," said Ross.