Now is not the time to be complacent, warns occupational health expert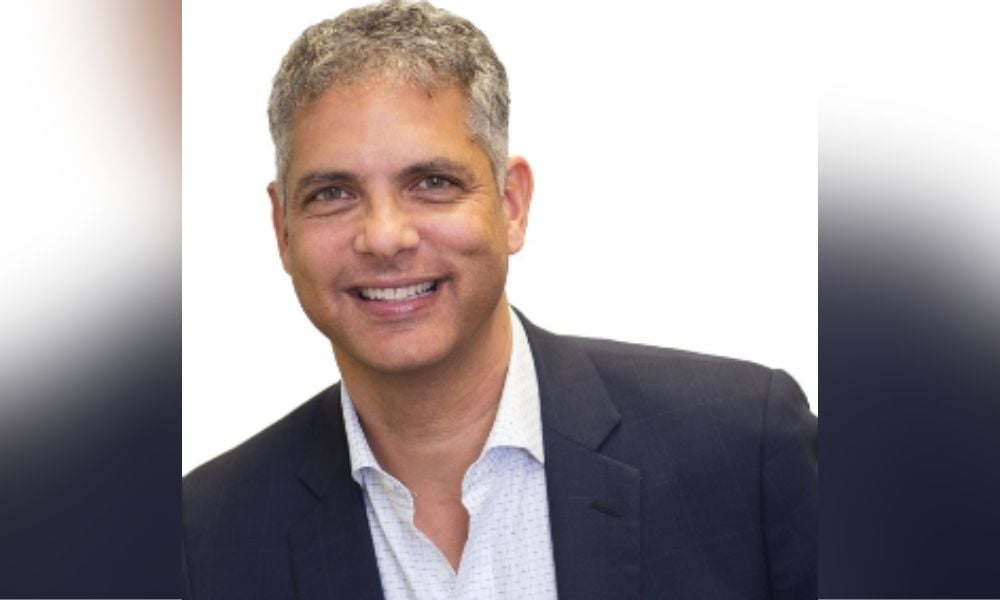 With the new Omicron variant now circulating in Canada, workplaces need to stay vigilant about ensuring workers are safe. Dr. Jonathan Davids says that this should be done through effective testing and vaccine policies.
Dr. Davids is a Corporate Medical Director with DriverCheck. He is an occupational medicine physician who has been in practice for about 25 years.
Dr. Davids says that he is "really interested in worker health from a workplace exposure perspective, and how we can put structures in place at workplaces to keep [them] safe, but also keep workers safe from exposure."
"When COVID rolled around a couple of years ago, DriverCheck was in a position to conduct testing and manage those results and communicate that properly to the different organizations [we serve]," says Dr. Davids. "Everyone was looking to see how they could keep their workplaces safe."
One of their main concerns after lockdown ended was to see how workplaces could not only bring their workers back safely, but also keep workplaces safe from transmission and prevent potential outbreaks and shutdowns which could affect business operations.
Though we are slowly learning how to live with the virus, workers may nevertheless be suffering from pandemic fatigue. How can employers counter this? And encourage COVID testing in the workplace?
"The biggest way to do this is to try to keep people informed and educated with up-to-date information […] there's a lot of misinformation out there, and it's really difficult for people to navigate," says Dr. Davids.
Employees may have legitimate questions, and may be uncertain about the impact of testing or vaccines on them and their families.
"To have a trusted source to address those questions," he says, "I think that is one way through this."
And with the Omicron variant, now is not the time to let up on sharing important information, or slow down on workplace testing.
"Workplace COVID testing has to be supported organizationally. You're going to have to have your leaders on board with what it says and what this means to the organization," says Dr. Davids. "And then you have to manage risk and mitigate all areas of your work location."
This includes following public health guidelines such as masking mandates and ensuring that you are maintaining hand hygiene, and certainly keeping physical distancing measures in place.
"As we layer these protective measures in place, we're going to get better at protecting our employees. But in order for that to happen, you have to have that organizational support," he says.
Dr. Davids also says that on top of these basic measures you layer on testing:
"Testing is a bit of a surveillance program that you have to put in place, depending on your [organization's] risks."
Workers have lives outside of work, they might be getting exposed someplace outside of work. There could be a risk of community spread that may be brought into the workplace.
"Communicate to your employees how to manage their personal risk when they're not at work," says Dr. Davids.
Before they come into work, organizations should (if necessary) do symptom screening before they come through the front door.
Testing, specifically rapid antigen testing is quick and relatively inexpensive and has been provided for free to a lot of organizations through government sponsorship.
Dr. Davids suggests "having a rapid testing program in place where you're testing your workers about two to three times a week. We see the benefit of rapid antigen testing in asymptomatic workers – workers who don't have any symptoms. They might still be carrying this disease, but they just don't know it."
With rapid testing, you can identify an individual who might be positive within about 15 minutes. Once they have been identified you can isolate that worker so that they are not able to transmit the virus to other employees.
"In addition to that, you may also need to have some built-in process for worker who has tested positive."
"You need to go back two days to see where that person might have been or who they might have been in contact with to do some contact tracing in-house. And that way you can identify others who may potentially have been exposed," says Dr. Davids.
And these initiatives need to be supported by a policy that allows people to remain off work on sick time.
"Your testing program is one element, but it's got to be supported by some other administrative programs so that [you] don't inadvertently sabotage your efforts to keep sick people at home," he says.
Aside from workforce testing, DriverCheck has also recently been involved in facilitating vaccine clinics on-site for clients so that they could have a one-stop-shop for their workers.
Ultimately though, says Dr. Davids, testing is really important but it doesn't replace vaccination:
"Vaccination is so important, because it's going to prevent most disease. But even more importantly, it's going to prevent all those bad health outcomes like hospitalizations, ICU admissions and people dying […] There's no doubt that we're going to get some breakthrough infections, but it's going to be on a scale that is much more reduced compared to having unvaccinated populations – even with Omicron coming up."
While more information about the new variant is pending, Dr. Davids says that vaccines will still be effective against Omicron in preventing serious outcomes.
"I think we shouldn't lose the focus on vaccinations even when we're talking about ongoing testing."