'The return to routine care will need to be gradual'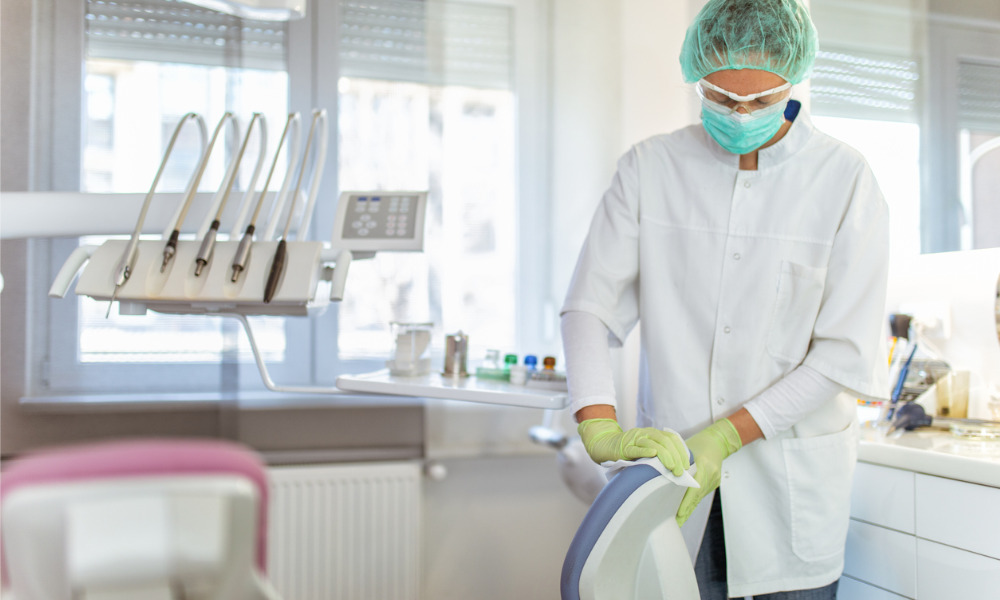 Dental health professionals in Quebec are divided when asked if they are ready to reopen their clinics today.
While 17.70 per cent said they are ready, 48.27 per cent are only partially ready and 32.65 per cent are not at all ready, according to the reopening of dental clinics survey on 2,267 members of the Ordre des dentistes du Québec.
For those who said they are not ready or are only partially ready, their top concern is the lack of personal protective equipment (PPE) (86.89 per cent), followed by ventilation requirements (66.26 per cent). Others cite the lack of support or knowledge (28.41 per cent) and staff shortage (17.22 per cent).
Quebec's workplace health and safety board –the Commission des normes, de l'équité, de la santé et de la sécurité du travail (CNESST) – released a guideline for dental health professionals which requires employers to supply PPE for personnel who will be performing tasks that require them to be within two metres of another person.
"We are aware of the significant challenges faced by dentists in providing urgent and non-urgent dental work in a way that is safe for their patients, their teams and themselves," said Guy Lafrance, president of the Ordre des dentistes du Québec. "Consequently, the return to routine care will need to be gradual and, as such, we are counting on the understanding and cooperation of patients when they contact their dental clinic."
Nearly a quarter (22.84 per cent) of those hesitant to reopen at the start of June said they would need one more month to be ready, while 21.29 per cent need three more weeks and 34.92 per cent two more weeks. The smaller percentage of the respondents – 16.01 per cent – expect to be ready in more than one month.
The survey also found that while 25.72 per cent of respondents have no rooms that are completely closed with their clinics, 32.64 per cent have five or more.
CNESST requires employers in dental health to "ensure efficient operation and maintenance of the ventilation systems, according to the regulatory requirements for the type of facility and the tasks performed".
Private health-care services, such as dentists and physiotherapists, will be allowed to reopen across Quebec starting June 1.