Expert weighs in on how to successfully implement testing, tracing and isolating in the workplace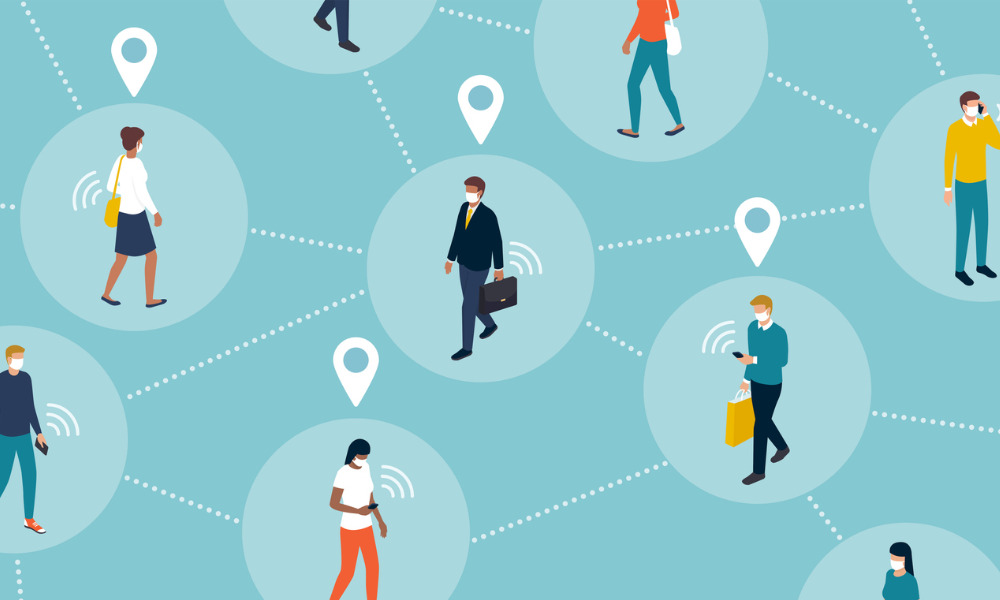 Laurie Knape, HSE Professional with Avetta, has over 20 years of experience in the industry. COS recently chatted with Knape on how workplaces can successfully implement testing, tracing and isolating as a means to track and contain the spread of COVID-19. With the gradual re-opening of businesses, and as we move towards a "new normal" post-pandemic landscape, this will hopefully be a large step towards making workplaces safe and healthy.
1. Testing
There are different levels of testing.
Knape explains that the first step of testing, on an employee/employer level, is a questionnaire that the employee fills before going to work, "those are the starting points," she says. The questionnaire establishes if you have been ill, or around anybody that was/is ill. This step of the process is easy to implement, businesses can provide their own questionnaires, but various provincial/federal source also provide them.
One important thing that cropped up during our conversation, is that exposure levels across workplaces and industries are very different, and some workplaces may find it more challenging to implement COVID-19 containment strategies due to the very nature of their activity.
The next level after the questionnaire would be temperature screening. Employers need to decide whether to train their staff to take employees' temperature and get a good reading, which would require training efforts, or involve medical personnel. This step may require additional personnel or equipment, and that is something that employers need to think about, says Knape.
The last step after temperature screening is doing an actual COVID-19 test – a polymerase chain reaction (PCR) test, or a serological test – to determine whether the employee has or had the virus.
This process should not be done just for employees, says Knape, but any person visiting the site. Entry screening is really where the process starts.
2. Tracing/tracking
"Now," says Knape, "you're then going to have to trace where they've been."
This next step is the tracing, or tracking, stage. You should look at where the employee who tested positive to COVID-19 has been, and track how many other people were there – and how many people they interacted with. It is important to look at the data to see whether there is, or was, a hotspot.
Tracing and warning are key to preventing further spread of the virus.
Both testing and tracing can entail important privacy concerns. For example, a company may want an employee to show a document which proves that they've recently been tested. But employers need to make sure that they are not violating any privacy laws, e.g. the Personal Information Protection and Electronic Documents Act (PIPEDA) in Canada or the Health Insurance Portability and Accountability Act (HIPAA) in the United States.
The company will have to figure out how to handle this information, get access to a HIPAA/PIPEDA release form and find a solution for how to securely store those records and what to do with that data, says Knape.
3. Isolating
If an employee tests positive for COVID-19, it is imperative that they self-isolate for fourteen days to prevent further spread of the virus, and be given the adequate means to do so, i.e. be provided adequate health benefits/paid sick leave to allow them to take time off work and have access to health care.
Knape says that from what she's seen, employers are taking these recommendations to heart. She also points out that "it's on both employers and employees to do everything they can to be honest." When answering the questionnaires for example, employees need to be forthright.
4. Planning
Though the previous three steps are key in this approach, business continuity planning should also be an integral step when it comes to safely re-opening.
Knape says that one of the biggest things we're looking at, with regards to this return to work, is that we have to make sure we have the resources to get people back to work, and we have to make sure that our return to work plans are "data driven and not dollar driven," she says.
Furthermore, she says that "the thing that companies need to understand is that their return to work plan needs to be fluid." With new information being released every day, and with the rapidly changing situation, companies need to be responsive and understand that their plans may need to change and be adapted to suit a changing environment. This needs to be a company-wide effort.
Knape also says that "you not only need to look at your critical operations, but also your operators." What happens if they catch the virus? Part of business continuity planning involves understanding which are the critical roles and making sure that there are plans in case those people get ill.
Finally, Knape is keen to highlight that regardless of whether a company is implementing this kind of tracing process, they still need to do deep cleaning: "We have to remember that sanitation and hygiene are the key components to keeping this thing at a lower level," says Knape. Indeed, social distancing and heavy sanitization are essential components of any kind of COVID-19 containment strategy.
Avetta, a supply chain risk management company, has created a number of Safety Moment slides for companies to use to educate their management and staff on how make sure their workforce is safe when the timing is right to return to work. View and download them here: https://www.avetta.com/covid-19-safety-moments-library.
Furthermore, as well as the above, effective PPE is an integral aspect of a successful containment strategy. Knape also notes that all of these measures should also apply to outsourced contractors because contracted employment has become such a significant part of the workforce.