Key information to know about different vaccines available and provincial rollouts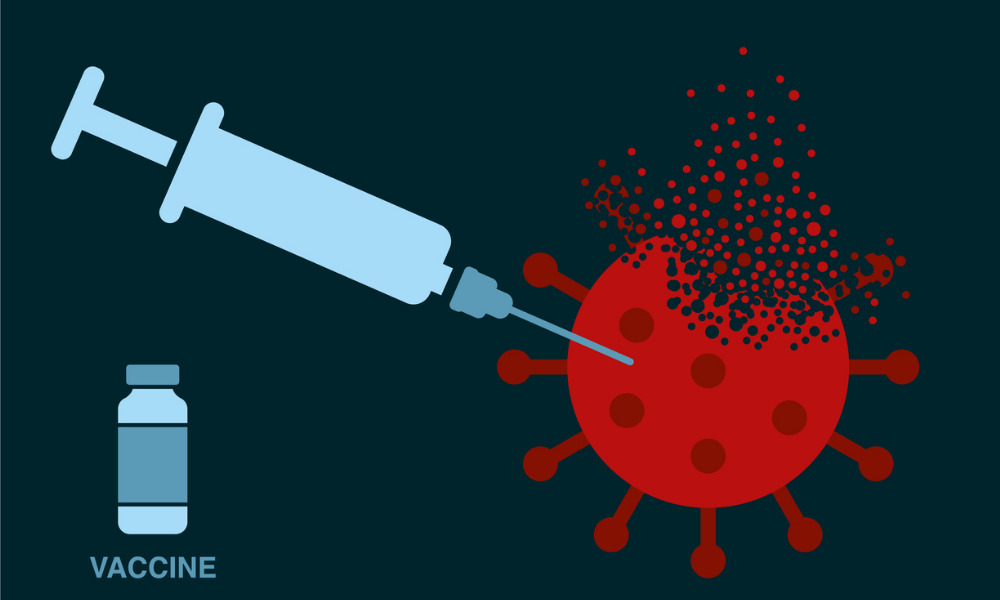 It seems as if, after a few hiccups, Canada's vaccine rollout is picking up steam.
In fact, multiple new outlets report that Canada will be getting five million Pfizer doses ahead of schedule in June!
With that piece of news in mind, it shows that current vaccine plans still heavily depend on steady vaccine deliveries.
1. Vaccine stages
The federal government has divided its vaccine rollout strategy into three stages. We are currently in Stage 1. What exactly does this mean? In this stage of "early vaccinations", priority is given to those who are at higher risk of severe outcomes of COVID-19 or those most likely to transmit to those at higher risk for severe illness or death.
This includes:
Staff members and residents of shared living (or congregate living) settings who provide care for seniors
Adults aged 70 and over (with the order of priority being those aged 80 and over, and then decreasing the age limit by five year increments to age 70 when supply becomes available)
Frontline health care workers who have direct contact with patients (such as personal support workers)
Adults in Indigenous communities.
One those in Stage 1 are vaccinated – and once there are enough supplies – the vaccine rollout will proceed to Stage 2, which includes those aged 60 and over, first responders, other frontline workers, etc.
There are no exact dates yet, but Stage 2 should begin sometime in April.
These are the federal guidelines, each province and territory has its own vaccine rollout plan, which we will see further down.
2. Distribution and different vaccines
Vaccines are purchased by the federal government, and are then distributed to each province and territory. As of March 25, Ontario has received the most vaccine doses to date for a total of 2,353 665 of various approved vaccines. Canada has received a total of 6, 178 008 vaccines.
So far, the federal government has approved four vaccines (as per its website), these are:
The Moderna COVID-19 vaccine. Requires two doses for the vaccine to work best, the second dose should be given one month after the first. Based on studies, the vaccine is 94.1 per cent effective against COVID-19, beginning two weeks after the second dose. Approved for those 18 and older.
The Pfizer-BioNTech COVID-19 vaccine. Requires two doses, with the second dose given around 21 days after the first. Based on studies, this vaccine is 95 per cent effective in preventing COVID-19 beginning one week after dose two. Approved for those 16 and older.
The Oxford-AstraZeneca COVID-19 vaccine. This requires two doses as well, with the second dose given four to 12 weeks after the first dose. The vaccine is shown to have an effectiveness of around 62 per cent in preventing COVID-19, beginning two weeks after the second dose.
This week, Canada suspended the use of the AstraZeneca vaccine for people under 55 after concerns that it might be linked to "rare" blood clots. Previously the vaccine was approved for those 18 and older.
The Janssen (Johnson & Johnson) COVID-19 vaccine – Unless the previous three, this requires a single dose. Based on studies, the vaccine is 66 per cent effective in preventing COVID-19 two weeks after vaccination, with immunity developing over time. Approved for those 18 and older.
3. Provincial rollout
The vaccine campaign is coordinated on both a federal and provincial level.
For example, Ontario's rollout strategy mirrors the federal one shown earlier, with a three phase plan. Phase 1 started in December 2020 and concluded in March. This phase covered high-risk populations. Phase 2 will begin in April and on top of clinics, vaccines will down be done at primary care sites and pharmacies as well. Registration for vaccines is available online. Nova Scotia also has a similar plan (see here).
Manitoba is also adhering to the phased approach, with individuals aged 64 and over, and First Nation people aged 44 and over, now eligible for the vaccine. Furthermore, all those who work in acute care facilities are able to get the vaccine (more here).
In Quebec, vaccinations are open to those aged 60 or 65 and over depending on the region. A different order of vaccination is followed in the Îles-de-la-Madeleine, Nord-du-Québec, Nunavik and Terres-Cries-de-la-Baie-James regions, as they belong to the priority group of isolated and remote communities. Online booking available here.
Nunavut. Nunavut inhabitants will be given the Moderna vaccine (with the two shots being administered 28 days a part). According to the government of Nunavut's department of health, they aimed to have 75 per cent of Nunavummiut over the age of 18 vaccinated (more info here).
More information about the vaccine campaigns in other provinces can be found here: Alberta, British Columbia, New Brunswick, Newfoundland and Labrador, Prince Edward Island, Saskatchewan, Northwest Territories, and Yukon.