Mental health expert has had a long and varied career in OHS and says the key is turning well-meaning words into action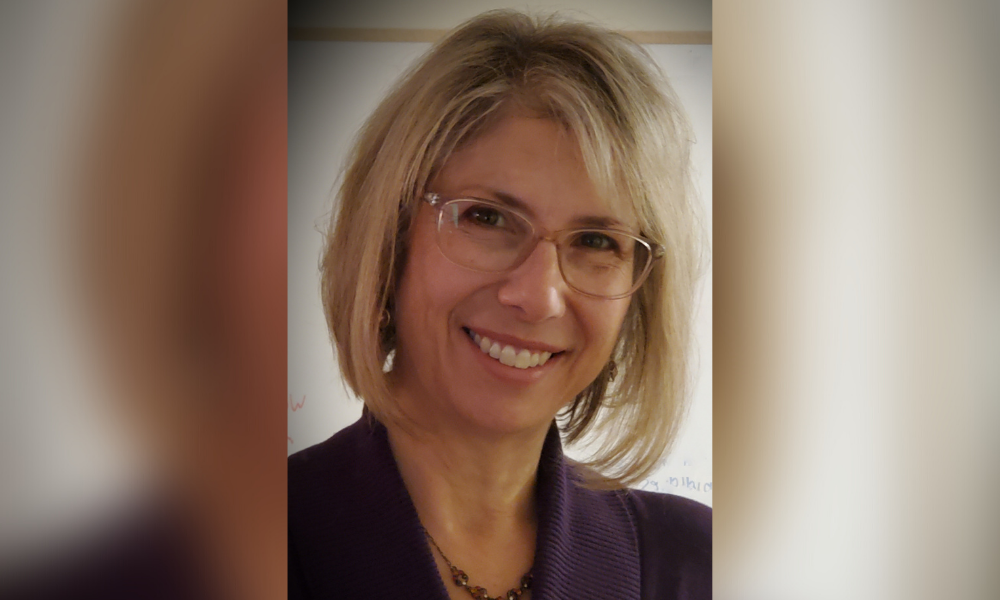 One of the biggest challenges Liz Horvath has faced throughout her career is getting everybody in an organization to fully embrace "the power of occupational health and safety" and to understand what that means in terms of productivity, quality and customer service.
While the majority of senior management does truly care about employee wellbeing, she told COS the trick is translating that into real action.
Horvath, now the Manager of Workplace Mental Health at the Mental Health Commission of Canada after a long and varied career in OHS, said this challenge became even greater when the pandemic hit because employees were struggling with mental health issues. A silver lining of COVID-19 has, she added, been how it's heightened the awareness of the need for workplace mental health initiatives.
Horvath has had a passion for keeping people healthy and safe ever since she was a kid. She initially wanted to be a doctor but as she got older, she realized she actually wanted to protect people from getting diseases or sustaining terrible injuries in the first place.
Her career was sparked when working in a restaurant and was voted in as health and safety rep when WHMIS legislation came into effect.
"I really enjoyed doing it and ended up going to Ryerson University for environmental health, specializing in occupational health and safety management," she said. "I knew that I had found my niche."
During her 25-year career, Horvath has worked as a health and safety manager in manufacturing, a health and safety consultant with Gowlings, a major law firm, and a project manager with CSA Group, where she led the development and maintenance of health and safety standards, including the National Standard of Canada for Psychological Health and Safety in the Workplace.
Through her role, she is working to help organizations implement workplace health strategies and the Standard. One of Horvath's favourite aspects of health and safety, and of her role, is stakeholder engagement: "Getting in front of people, talking with them and finding out who they are, what is important to them and what they really need in order to be successful in their job."
As an expert in workplace mental health, Horvath says that often it comes down to "what can we do to actually relieve the stress [the worker] is experiencing, whether that is because of a conflict in the workplace, or because they don't have the tools and resources needed to do the job and do it safely, or because something is going on at home that is distracting [them]."
What is gratifying is knowing that those solutions are actually improving people's quality of life: "There's no feeling like that," says Horvath. "It's very rewarding and just wonderful."
Though her current role is focused on psychological health and safety, Horvath can draw from her previous expertise to help provide holistic solutions to people.
Aside from the pandemic, Horvath says that "workload and balance are definitely some major issues that are on the minds of many employers".
Due to a number of reasons, employers are having to figure out how to support employees' workloads. "We have been hearing from stakeholders that people in management and leadership roles are taking on more during the pandemic, due to staffing shortages. The work still needs to be done. We need to find ways to support them to protect their mental health."
In addition, for those working in frontline healthcare occupations, dealing with moral distress and self-care during the pandemic has been a real issue.
Speaking of the growing importance of mental health in the workplace, Horvath says that over the past 25 years she has seen many improvements in health and safety and topics such as ergonomics become widely recognized as important issues in the OHS space despite initial reticence from employers. Now, she is starting to see the same engagement around mental health.
"We're at the beginning and we're really starting to see strides in that," she said. "Knowing that we're moving in the right direction, for occupational health and safety professionals this is a very worthwhile career. If anybody is thinking about a good career to get into I would definitely encourage [OHS] as a career choice."