WorkSafeBC fellowship awardee talks about her important research into worker's compensation and immigrant working conditions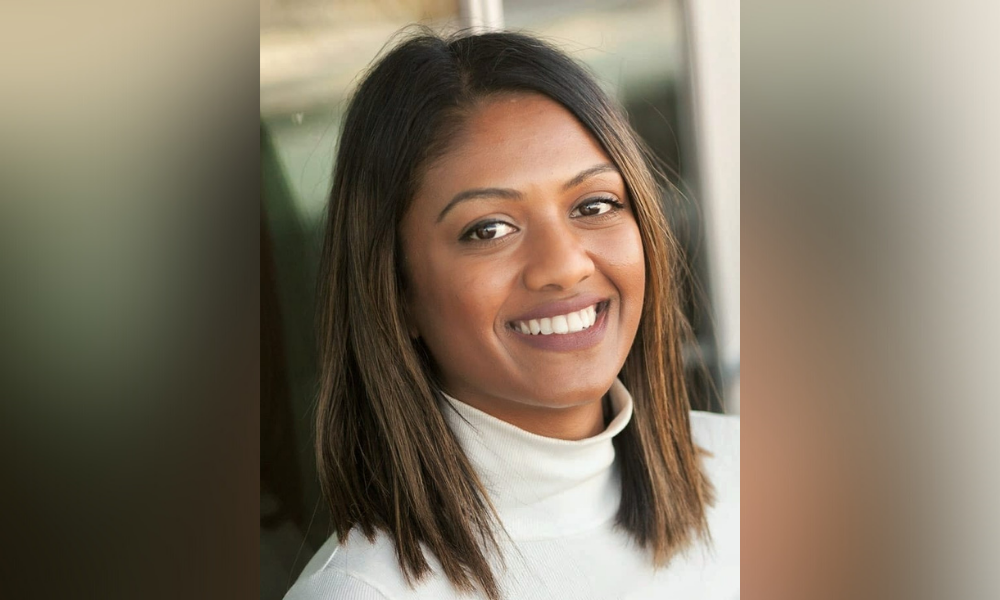 Dr. Sonja Senthanar, PhD, is one of the recent recipients of the inaugural Ralph McGinn Postdoctoral Fellowship award, which supports doctoral graduates who are training for careers as academic researchers in occupational health and safety or work disability.
We previously spoke to Dr. Heather Johnston, the award's other recipient, about her research in ergonomics.
Dr. Senthanar is a postdoctoral research fellow at the Partnership for Work, Health and Safety (PWHS). She is currently working under Dr. Mieke Koehoorn; their program of research is looking at the work disability experiences of immigrant workers compared to Canadian-born workers in British Columbia.
The researchers will be using a mix of data such as claims data from WorkSafeBC and immigration data from Immigration, Refugees and Citizenship Canada to look at what proportion of immigrants had a short-term disability claim for a work-related injury. They will compare this to Canadian-born workers and examine differences in disability duration and/or how long they really spent on claim benefits.
They will also be looking at what kind of access immigrant workers had to rehabilitation services and potential differences.
"What is interesting about this work is that we're actually going to be classifying immigrants by stream of arrival to Canada rather than length of time in Canada. No previous research has looked at immigration classification and work disability," says Dr. Senthanar.
For the study, the team will be looking at three broad categories of immigrants: those who arrive as economic immigrants, family member immigrants coming for the primary purpose of family reunification, and then refugees that are coming here for humanitarian reasons.
"We wanted to look at [the] differences within these groups in terms of their disability experience and of course [their experience] compared to Canadians. That's the novel contribution of the study," says Dr. Senthanar.
Vulnerable workers
Much of Dr. Senthanar's research has typically focused on workers in more vulnerable circumstances:
"Starting from my Master's to my PhD and now my postdoc, I've always been in the same line of work where I want to look at workers that are precariously employed, in those typical non-standard employment positions," she says.
For example, during her PhD Dr. Senthanar focused specifically on refugee women:
"It's a triple disadvantage," she says. "You're coming for humanitarian reasons but then there's also the gendered construct there and your gender role and position in society and within the family. And your domestic responsibilities and how all of that intersected to play out with their employment experience in Canada."
Dr. Senthanar says that she's always been drawn to work injury and how that affects workers' trajectories in terms of returning to work:
"Work is very much important to your health; it is a foundational determinant of health. So the types of employment that certain groups of workers are going to be securing is going to impact their health status."
Further, she says that it ties back to understanding why there are differences between certain groups, where inequities lie in terms of service and how different bodies and actors work to improve those inequities.
In the future, Dr. Senthanar aims to move to a faculty position at a university in public health or occupational health:
"My research philosophy would be focused on employment outcomes, gender and work-related injury and work disability relating primarily to immigrants and how these interact in new forms of employment because immigrants are very much in precarious jobs [such as] temporary jobs and part-time employment. And then there's the gender lens […] so looking at those different forms of employment and how that is impacting their health."