'I am afraid that many people are in such despair that they can't see past it'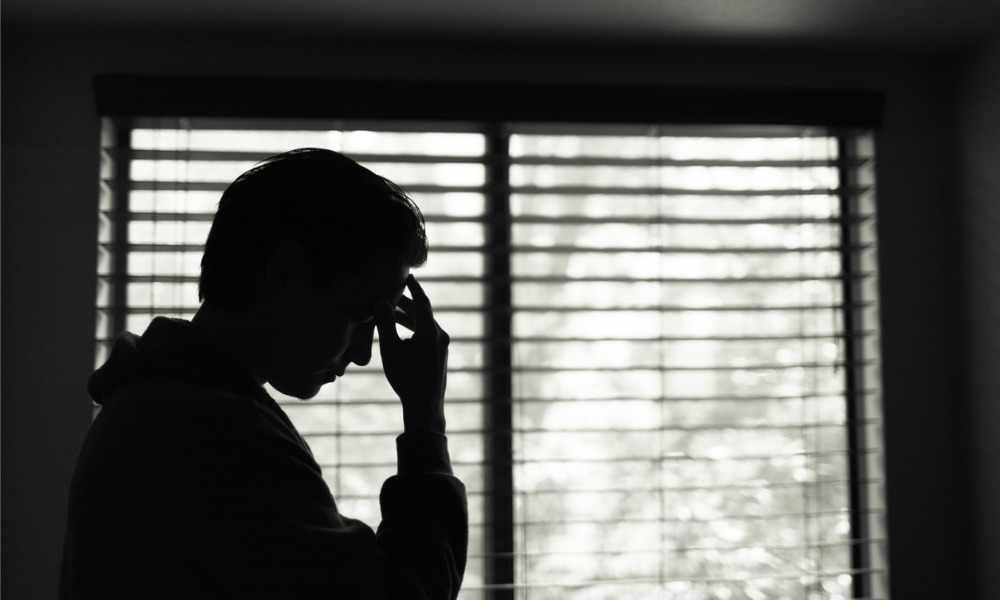 Trigger warning: this post mentions topics such as suicide and suicidal ideation that some people might find disturbing.
If you or someone you know is having suicidal thoughts, please contact the Canadian Suicide Prevention Service (call: 1-833-456-4566 text: 45645) or find other resources in your area online or by dialing 2-1-1. If it is an emergency, dial 9-1-1.
***
With the second wave of the pandemic and the approaching cold weather, more Canadians are now thinking about committing suicide, according to a new report from the Canadian Mental Health Association (CMHA).
One in 10 (10 per cent) of Canadians are experiencing recent thoughts or feelings of suicide, up from six per cent in the spring and 2.5 per cent throughout pre-pandemic 2016.
And this feeling of helplessness is more rampant among those who identify as LGBTQ2+ (28 per cent), with existing mental illness or mental health issues (27 per cent), with a disability (24 per cent) and those who are Indigenous (20 per cent) compared with the general population.
Many Canadians aged 25-34 (21 per cent) and 18-24 (19 per cent) are also thinking about suicide.
"We are seeing a direct relationship between social stressors and declining mental health," says Emily Jenkins, lead researcher of Mental health impacts of COVID-19: Wave 2. "As the pandemic wears on and cases and related restrictions rise, a good proportion of our population is suffering. Particularly concerning are the levels of suicidal thinking and self-harm, which have increased exponentially since before the pandemic and are further magnified in certain sub-groups of the population who were already experiencing stigma, exclusion, racism and discrimination."
Overall, 40 per cent of Canadians say their mental health has deteriorated since March, with the decline more pronounced in those who are unemployed (61 per cent), those with a pre-existing mental health issue (61 per cent, younger people aged 18-24 (60 per cent)), Indigenous peoples (54 per cent), those who identify as LGBTQ2+ (54 per cent) and those with a disability (50 per cent). Almost half of women (45 per cent) and a third of men (34 per cent) say their mental health has declined.
Twenty-four per cent of Canadians reported that their mental health and stress levels are currently worse compared to during the first wave of the pandemic in March/April, according to a Leger report released in November.
Substance use, finances
Nearly one in five (17 per cent) have indicated that they have increased their use of substances as a way to cope. Twenty per cent have increased alcohol use, while many have also increased their use of other substances, including cannabis (nine per cent) and prescription medication (seven per cent).
Nearly three in 10 (39 per cent) Canadians are worried about finances, with half of parents with children under 18 (48 per cent) and those with a household income of less than $25,000 (51 per cent) reporting financial concerns due to COVID-19.
Parents are also under pressure, with 13 per cent experiencing suicidal thoughts or feelings, 27 per cent worried about putting food on the table and 18 per cent concerned about being safe from physical or emotional domestic violence.
Seeking help
Unfortunately, with all these mental health troubles, few are seeking help, found the survey of 3,027 adults conducted Sept. 14-21, 2020.
"It's encouraging that half of Canadians are exercising outdoors as a way to cope with the pandemic, but only 11 per cent are accessing virtual mental health services or supports. More are turning to alcohol or substances to get through," says Anne Gadermann, co-lead researcher.
Nearly half (48 per cent) of Canadians reported needing some form of mental health support, according to Morneau Shepell's Mental Health Index for the month of October.
Seeking mental health support helps improve a person's quality of life, according to Lehigh for Clinical Research.
"Living with mental illness will always be a battle, but getting the proper treatment will make it much more manageable, allowing you to enjoy everything life has to offer without your condition getting in the way," it said, adding that it has so much more benefits.
"Good mental health can also positively physical health by improving sleeping habits, the immune system and lower pain levels. Having your mental health treated can also improve your productivity, allowing you to focus on daily tasks and give you the motivation to get things done in a timely manner."