Company wins gold for Psychological Safety award, as part of Canada's Safest Employers awards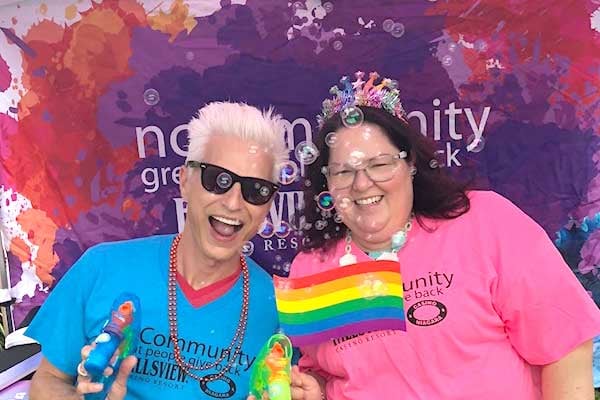 With mental health being among Niagara Casinos' top injuries and claims for its 4,000 employees, the dual-property entertainment and gaming resort takes psychological safety very seriously. Initiatives are planned out well in advance, with different methods of employee communications, including posters, pre-shift talks, social media and the company intranet. Back-of-house display cases also feature key messages for wellness and psychological safety.
It really helps to have support from leadership for mental health programming, says Rebecca Rooney, health promotion and wellness co-ordinator.
"We've always had support from management in terms of bringing cool ideas — what are ways that are going to relate more to our associates?" she says. "We've really been encouraged to come up with cool and innovative ways to educate people."
One initiative was a lunch-and-learn event around menopause. Currently, Niagara Casinos has over 640 women working between the ages of 45 and 55, accounting for almost 20 per cent of its employee population. Managing menopause symptoms can be confusing and mentally taxing, so the workshop aimed to provide women with support and education to better manage their symptoms at work and in their daily lives.
"What we wanted to do was provide some information but also making it humorous and fun for the attendees," says Lindsay Daw, disability services manager at the company in Niagara Falls, Ont.
This year, Niagara Casinos hosted a Busting Myths About Mental Health awareness campaign to draw attention to the mental health tools the company provides, such as a stress coach through the employee assistance program (EAP) provider and guided meditations on Niagara Casinos' wellness website.
Another popular initiative was Financial Literacy Week, which came about after the company looked at its EAP statistics and discovered that employees were often seeking assistance for financial hardship, which can greatly affect their mental health.
The week-long event was aimed at educating employees on the importance of financial and retirement planning, while encouraging active participation in the company pension plan. It also showcased local service providers and resources, such as financial advisors and debt consultants.
"You could set up one-on-one financial advisor meetings as well, and it really covered all aspects, from pensions and savings to debt consolidation," says Rooney.
There are many controls in place at Niagara Casinos should there be a potential hazard of domestic violence in the workplace, an unwanted visitor stalking an employee or aggressive behaviour from a patron. Employees have a separate entrance that can only be accessed by a swipe badge and the secure back-of-house provides a safe area for employees to retreat to in case of confrontation.
Surveillance video is monitored throughout the properties 24-7 and Niagara Casinos' security team is always on-site patrolling the gaming floor. Security is available to chaperone employees to and from their vehicle if needed. Plus, all gaming employees have participated in mandatory training programs on how to recognize conflict situations and how to react to irate patrons.
Niagara Casinos also offers resiliency training for high-stress positions. The training reviews fundamental coping strategies when faced with difficult or challenging situations.
The company has created Sensitivity Awareness Resource Guide binders that detail action plans for domestic violence, dependency issues, mental health concerns, suicide and other potential crisis intervention situations.