Key insights to help keep work environments healthy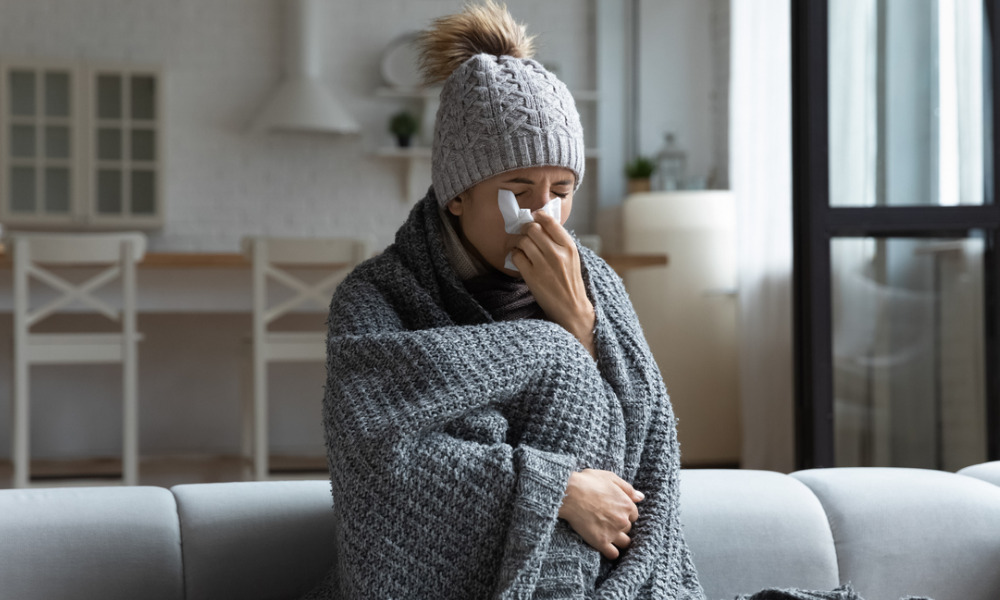 The Public Health Agency of Canada recently declared the country is in a flu epidemic and with the colder months now here, many people are spending more time indoors. The holiday season is also under way, and it means workers will be gathering with friends and family, likely in close quarters, which can create breeding grounds for viruses.
The last thing any health and safety manager wants after the holidays is a workforce falling like flies due to illness because one or two workers contracted a virus and then brought it to the workplace where it spreads to other members of the team.
There are critical measures that can be implemented to mitigate the risk of germs spreading. Dr. Tim Sly is an epidemiologist with Toronto Metropolitan University and says masking, vaccination policies, and ensuring proper ventilation systems are in working order can mean the difference between a health and illness.
Masking
The most obvious preventative measure is one that had never been part of North American work culture before the pandemic. Now, wearing masks in public has become commonplace, but after government restrictions were eased early in 2022, many workplaces also lifted masking requirements. Sly says it's time to put them back on, and he suggests employers provide higher quality masks than the cotton surgical masks. "With an N95, you're cutting your risk way down," says Sly, who thinks employers would be wise to spend a little bit of extra money to provide their employees with the specially designed respirator masks.
The Canadian Centre for Occupational Health and Safety provides a list of the different types of masks and what the best ways in which to use them. It suggests masks should do the following:
Fit snugly around your face.
Have at least 2 tightly woven fabric layers and a third filter layer in between (non-medical masks).
Be well-constructed and made of breathable materials.
Be easily removed if necessary.
Not obstruct your vision or interfere with tasks.
Vaccination
Mandatory vaccination policies became a controversial topic during the pandemic, and while many workplaces still have them in place, others have become more relaxed in line with government policy which has also eased vaccination requirements for attending large public events, accessing services, and international travel.
However, PHAC is advising Canadians to stay up to date on both the COVID-19 vaccinations and the flu shots. A recent report from the National Institute on Ageing sounds the alarm about a triple threat of COVID-19, RSV, and influenza and says Canadians are not getting the shot.
While it seems like a lot of injections, Sly says it's worth it, "they do work, they reduce your risk, every single booster you get reduces your risk more and more." Health and safety professionals may not want to join their colleagues in human resources and travel down the road of mandatory vaccines, but there's nothing wrong with promoting and encouraging vaccination.
Ventilation
Ventilation is an often-overlooked aspect of preventing the spread of viruses, but Sly says airborne transmission is common and can't be ignored. The CCOHS says, "in a workplace, ventilation is used to control exposure to airborne contaminants by removing fumes, dusts, and vapours, in order to provide a healthy and safe working environment."
Having a ventilation system that is in good working order with the proper filters in place can help reduce the spread of germs. Sly says it's easy to decrease air quality quickly. "If you have a large number of people in the same room, the room is going to fill up with all their exhaled air and that air is going to be breathed in," says Sly. He says there is a technology that improves airflow in the winter without driving up heating costs. He suggests investing in counterflow heat exchangers, which bring in fresh cold air from outside, which is then heated by the warm bad air inside as it is pushed out.
These three control systems; masking, vaccination, and ventilation can help keep employees happy and healthy during this cold and flu season.