"Red Zones", "Code Orange", "Modified Stage 2" … What exactly are provinces doing?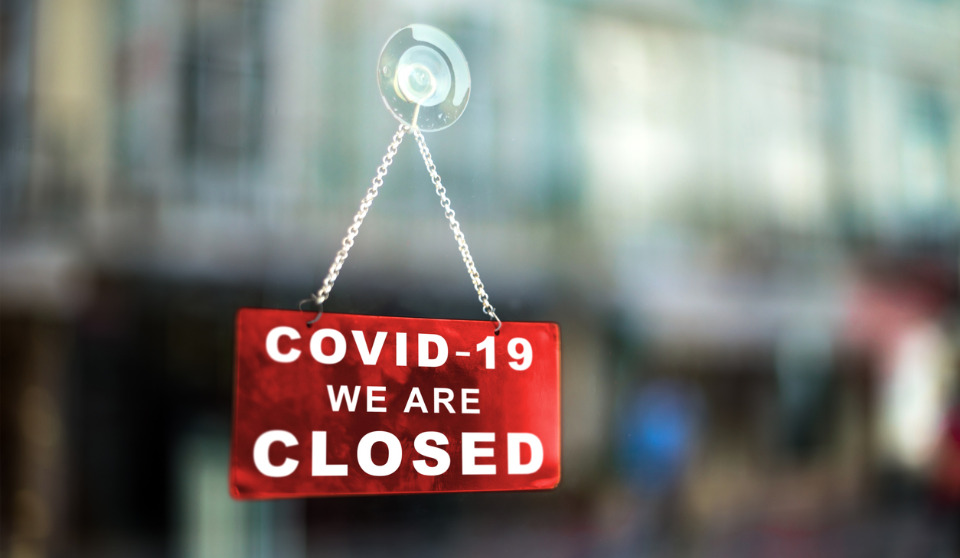 The Ontario government recently announced that the Ottawa, Peel and Toronto public health unit regions would be seeing new restrictions, described by the provincial government as a "Modified Stage 2." These new restrictions, which came into effect last Saturday, will be for a minimum of 28 days and will be reviewed on an ongoing basis. This "Modified Stage 2" follows a rise in cases in Ontario, not just of people testing positive for COVID-19 but also an alarming growth of hospitalization rates.
Ontario is far from the only province in Canada to be enacting new restrictions in the face of the second wave of the pandemic. Provinces such as Quebec and Manitoba put new restrictive measures into place a few weeks ago. As opposed to the first wave, these new restrictions are targeted to regions and are not enforced province-wide.
As of October 14, there are around 20,276 active COVID cases in Canada (and around 168,708 closed cases). Cases are on the rise in every province throughout Canada, with numbers far exceeding those witnessed during the first wave (for up-to-date numbers, please check here).
Ontario – Modified Stage 2
So, what exactly are the new restrictions? They will most notably affect bars and restaurants as indoor food and drink service is now prohibited (this is also the case for nightclubs and food court areas in malls). In addition, social gatherings and organized public events will be limited to 10 people indoors and 25 people outdoors.
Indoor gyms and fitness centres, casinos and other gaming establishments, indoor cinemas and performing arts venues, spectator areas in racing venues, interactive exhibits at museums, galleries, etc. have been ordered to close.
In addition, the province calls for Ontarians to limit trips unless necessary, and continue to practice physical distancing, wear a face mask and wash hands.
So far, schools are not affected by the new restrictions. To help small businesses face these new measures, the province will be making $300 million available to assist affected businesses.
Other public health units in Ontario are yet to be affected by these new restrictions. However, yesterday Dr. Barbara Yaffe, Ontario's associate medical officer of health, indicated that the province will be meeting later this week to decide whether other regions will revert to a "Modified Stage 2".
Quebec – Red Zones
These new restrictions follow similar measures put into place by the Quebecois provincial government a couple of weeks ago following a similar surge in cases in some of the province's most populated regions.
Under the province's alert system, Greater Montreal, Quebec City and Chaudière-Appalaches regions are deemed to be in the "red zone". For regions in the "red zone": Home gatherings are broadly banned; bars, restaurants and casinos are closed (though can provide takeout); and libraries, museums, cinemas and theatres are closed.
Though travel between regions in the province is not banned, it is strongly discouraged.
Physical distancing is enforced, and masks are mandatory during demonstrations. As with Ontario, schools will continue to remain open for the time being. These measures will be in place for at 28 days (until October 28).
"We are not putting measures in place just for fun. We are putting measures in place to protect others." Said François Legault, Quebec's premier, when the new measures were announced.
READ MORE: The best face mask for every job.
Manitoba – Code Orange
Manitoba uses a system of colour codes to indicate levels of risk within the province: Green (limited risk); yellow (caution); orange (restricted); and red (critical).
At the end of September, Winnipeg and 17 surrounding metropolitan communities in the Winnipeg Metropolitan Region were moved to the "Code Orange" after a spike in cases.
This move also entailed a series of new restrictions: Gatherings both indoors and outdoors are limited to 10 people and masks are to be worn indoors.
In addition, these restrictions also heavily impact bars and restaurants: No sale or service of liquor between 10pm and 9am; customers must vacate the premise by 11pm; dine-in services are closed between 11pm – 6am; staff must obtain contact information from at least one person per party, to be held for 21 days and then destroyed; and delivery or takeout is permissible after 11pm.
Provincial officials said that these new restrictions will be in place for at least four weeks – until the end of October.
Alberta – Voluntary restrictions
In Alberta, Edmonton is a "hot spot" for the virus, said the province's chief medical officer Dr. Deena Hinshaw on Tuesday. This is notably linked to outbreaks in healthcare settings. The province has not imposed new mandatory restrictions, but instead asks that Edmonton residents keep private gatherings to 15 people or less, wear a face covering in indoor work settings, and limit the number of "cohorts" they are part of to three (this can be their household, school, etc.).
"Alberta has done extremely well on a global scale by taking a lighter approach to restrictions than many other jurisdictions that had vast lockdowns and aggressive enforcement and micromanaging people's lives." Said Jason Kenney, Alberta's premier, last Friday.
These voluntary restrictions so far only apply to Edmonton, and not Calgary.
British Columbia – Targeted restrictions
B.C. enacted the earliest new set of restrictions to face the second wave at the start of September. The measures ordered by the province's health officer, Dr. Bonnie Henry, target late night venues.
Banquet halls and nightclubs were ordered to close; the sale of alcohol in bars, restaurants and pubs is not permissible after 10pm; venues need to be closed at 11pm (unless serving a full meal, though not serving alcohol). In addition, to prevent the potential transmission of droplets by people talking loudly, music and background sounds (from televisions for example) must be low enough and not louder than the sound of a 'normal conversation'.
"It was unsafe, we had transmission events documented in several places around the province, and it was becoming increasingly challenging for public health to try and identify and get on top of those places who were breaking the rules," said Henry.
It is not known how long these measures will last, or if there will be any new ones.
What about the rest of Canada?
So far, cases in the "Atlantic Bubble" (Nova Scotia, New Brunswick, Prince Edward Island and Newfoundland and Labrador) remain low, though with fresh cases announced in P.E.I. and New Brunswick, new restrictions might soon be put in place.
Northwest Territories, Yukon and Nunavut are not facing any new restrictions thus far, though the territories have had some of the strictest COVID measures in place since March.