Rule change impacts more than 1,600 employees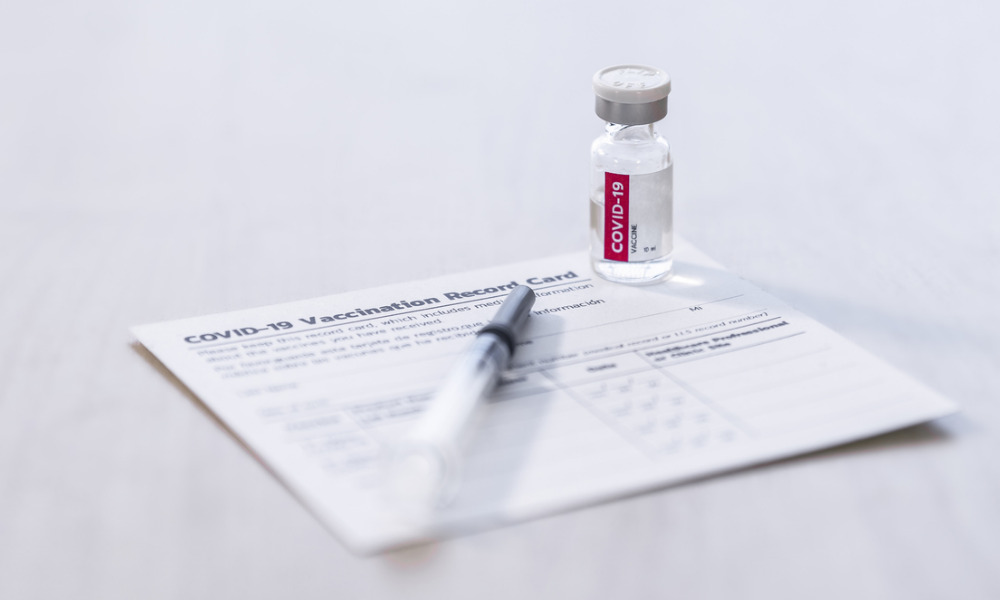 American Express workers in Canada will no longer be required to be vaccinated to enter the company's offices starting next month.
Also, staffers will no longer have to be vaccinated to attend company-sponsored, in-person events. This affects more than 1,600 people who are employed by the company in Canada. The policy also applies to AmEx offices in the U.S., Australia and New Zealand.
Read more: Should workplaces require Omicron-targeting booster shots?
"We established vaccine requirements in certain countries where local conditions and/or government mandates warranted, and we launched a range of other safety protocols," Steve Squeri, AmEX CEO, said in the memo, according to the Bloomberg report. "We did this knowing that any vaccine requirements would not last forever and would be removed when appropriate."
But the employer insists it is not dropping the ball on COVID-19 safety. Getting vaccinated and staying up to date with booster shots is still workers' "best defense against serious illness," according to Squeri.
The company is also offering extra paid time-off days for those employees who get vaccinated and will continue with enhanced cleaning procedures at its facilities, he said. Also, employees who test positive for COVID will have to submit a health-status form and stay home until the company's medical office clears them to return. Workers who are feeling ill – even those with mild symptoms – are urged to stay home.
"As conditions have evolved considerably, the time is right for us to change our own policy," Squeri said. "With this decision, more of our colleagues will have the opportunity to enjoy the benefits of working together in person under our AmEx Flex model, if they choose to do so."
Read more: Don't drop the ball on COVID safety
Canada reported 1,085 new COVID-19 cases on October 5, according to Our World in Data. Previously, General Motors, Toronto police and several Canadian banks have also previously dropped their COVID-19 vaccination requirements.
However, healthcare system workers in British Columbia will continue to be required to be vaccinated with a primary COVID-19 vaccine series, unless they have obtained an exemption from the provincial health officer (PHO), according to the provincial government.