'Age-related changes in hearing and vision are usually gradual, which makes them more difficult to detect'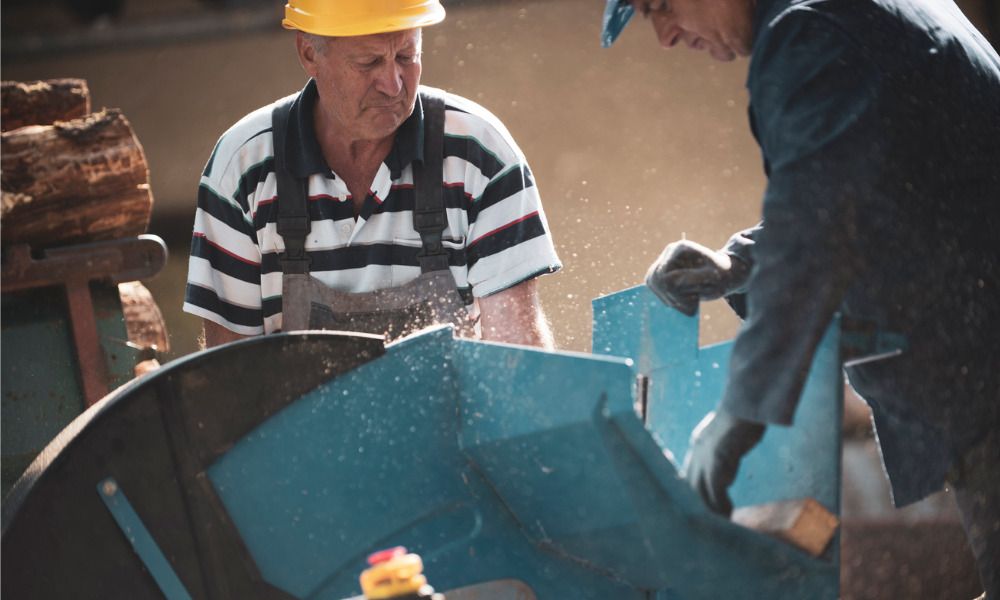 Workers in general depend on their vision and hearing to do their jobs, and to do their jobs safely. But some workers are exposed to more dangerous situations while doing their work, including forestry workers.
Though vision and hearing loss is common with age, some factors like smoking, diabetes and sun exposure can cause damage to eyes and ears even among younger workers, according to the BC Forest Safety Council (BCFSC).
"Early detection is critical for preventing the progression of hearing and vision loss. Because the forestry industry is one of the highest for work-related hearing loss, most forestry workers have annual hearing tests. However, few people have their vision checked regularly," said BCFSC in a bulletin.
The council also noted that workers can do some things to protect their own vision and hearing, and employers and supervisors also have a role to play.
Employees must ensure that they wear their personal protective equipment (PPE) and that they get annual hearing tests and a complete eye exam every two years. They must also wear glasses and hearing aids if they have to, avoid smoking, lessen their sugar intake and ensure that they use proper eye drops if they need to.
WorkSafeBC also has a special instruction for those suffering from neck pains. Because neck pains can restrict head movement and limit workers' vision, they must see a physiotherapist and work on increasing their neck's range of motion, according to the council.
"If you suffer from vision or hearing loss, some of the effects can be reduced by being careful to focus on the task at hand. Your brain can adjust for some of the loss. This may require special practice, ask your doctor if it can help you," said BCFSC.
Employers and supervisors, meanwhile, must provide their workers with high-quality PPE and ensure their team is wearing their hearing and vision protection. They must also encourage workers to have a complete eye exam every two years and hearing tests every year; check that those among their workers who need glasses are wearing them; hold a diabetes awareness event and encourage workers to see a physiotherapist if they deem it necessary.
"Age-related changes in hearing and vision are usually gradual, which makes them more difficult to detect. As a supervisor or co-worker, you have the opportunity to observe these changes and can help intervene," said BCFSC.