Move aligns with trend in construction industry to provide better head protection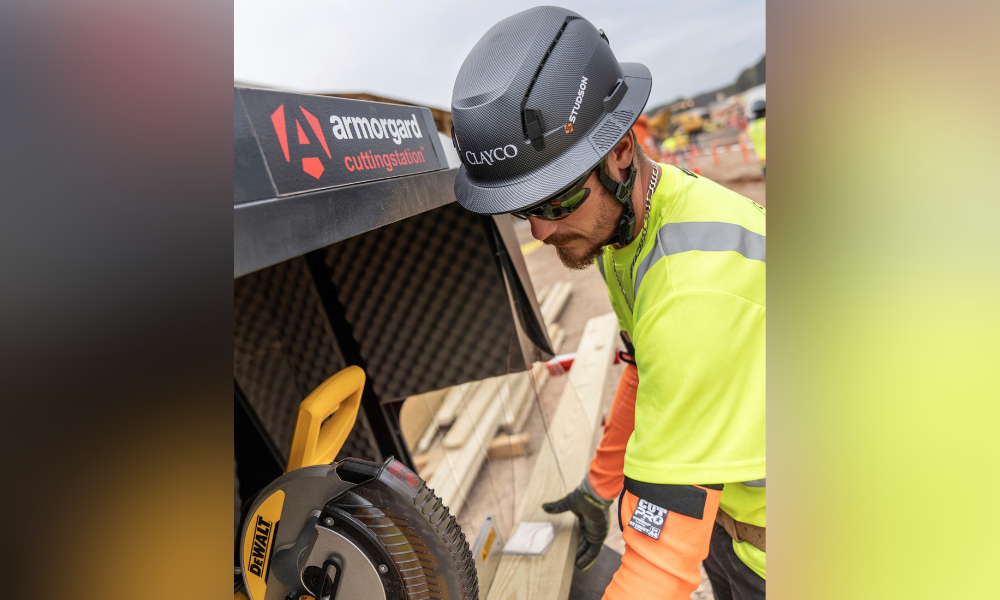 As part of an industry-wide push to change safety in construction, Clayco, the full-service real estate, architecture, engineering, design-build, and construction firm, has joined forces with STUDSON to introduce the first-ever industrial Type II full-brim safety helmet in North America.
The goal is to provide enhanced protection for Clayco workers, surpassing the standards set by the traditional Type I hard hats that have been the industry norm for over a century. This transition has also been called the 'hard hats to helmets' campaign, which has gained significant momentum on both sides of the border.
The partnership has resulted in an initial order of 3,000 units of the SHK-1 Full Brim Safety Helmet, marking the beginning of Clayco's transition towards adopting these cutting-edge safety helmets for all their employees.
STUDSON collaborated closely with Clayco to design the SHK-1 Full Brim Safety Helmet, considering feedback from the company to improve both safety and comfort. This collaboration resulted in a safety helmet that not only meets Type II safety standards but also aligns with Clayco's branding and offers the familiarity and wearability that workers prefer.
"We knew we needed to transition to a type II safety helmet due to its overwhelming safety advantages, but we didn't find anything available that offered the right mix of comfort and performance in a full-brim form factor, which is the type of hard hat our team members prefer," says Bob Clark, Clayco executive chairman and founder.
"By working closely with Ryan Barnes and the team at STUDSON, we now have the safety helmet of the future, and we are thrilled to be the first to transition all our employees to the SHK-1 Full Brim Type II Safety Helmet."
Ryan Barnes, founder and CEO of STUDSON, says a big part of designing the helmet was knowing it would need to incorporate newer technologies to enhance ventilation while providing 360-degree head protection. "STUDSON is proud to bring to market the first full-brim safety helmet that complies with American National Standards Institute (ANSI) Z89.1 Type I and II safety standards," says Barnes. "That means the safety helmet is designed to reduce force as a result of impacts to the front, back, and sides, not just to the top of the head."
These safety helmets made their debut at the American Society of Safety Professionals (ASSP) Safety Show earlier this year when STUDSON began accepting pre-orders.
The Clayco and STUDSON partnership signifies a significant leap forward in worker safety, providing a safer and more comfortable work environment for employees across North America.