If convicted, defendants could face 20-year imprisonment for each count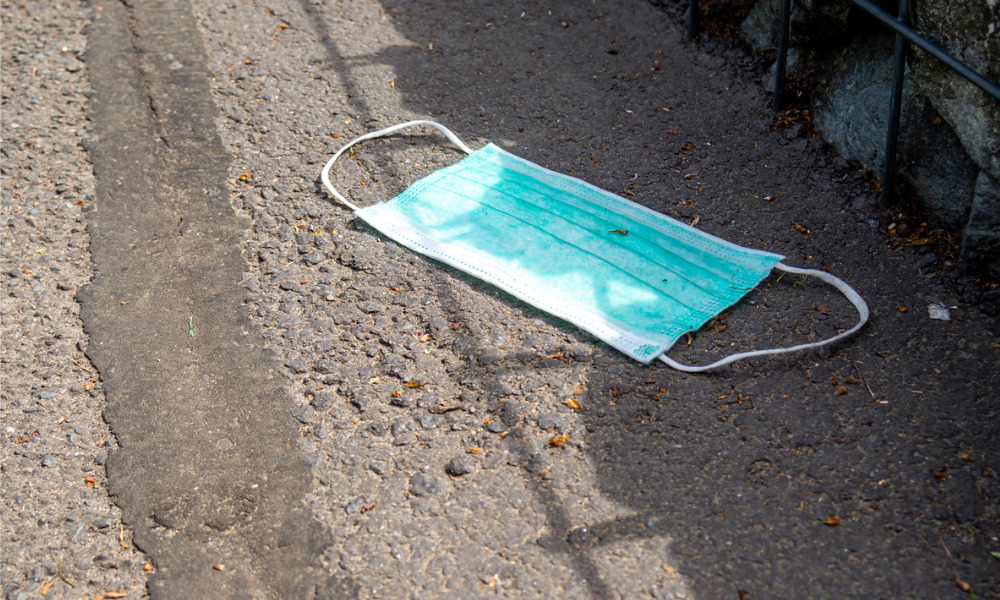 Five Canadians have been charged in the United States with conspiracy to commit wire fraud in a scheme to fraudulently acquire personal protective equipment, according to the U.S. Department of Justice.
According to an indictment from a federal grand jury, 29-year-old Steven Mesrop (Richmond Hill, Ont.), 24-year-old Mirna Mahrous Habib (Mississauga, Ont.), 26-year-old Robert Vinnik (Ont.), 24-year-old Katayukin Oskoi (Ont.) and 23-year-old Carolina Mesrop (Ont.) were charged with conspiracy. Steven Mesrop and Vinnik are also charged with wire fraud and aggravated identity theft.
Dijon Cornelius Shepard, 27, of Los Angeles, California, was also involved, according to the indictment.
The document alleges that Mesrop and his associates operated a scheme to use stolen credit cards and identity information to induce businesses to provide goods and services, such as personal protective equipment (PPE), to resell for a profit.
"At the onset of the COVID-19 pandemic, it is alleged that the conspirators began targeting U.S.-based businesses selling goods that were scarce due to the pandemic. The conspirators allegedly used stolen credit card information to purchase items such as nitrile gloves, masks, and gowns and to resell them to third parties," read part of the press release from the U.S. Department of Justice.
The indictment alleges the conspirators operated the scheme from Canada, the Dominican Republic, Spain, Greece, and Dubai, and targeted sports teams and event venues throughout the United States and Canada, including Madison Square Garden in New York City.
Mesrop was arrested on March 18, 2021, in Georgia. On March 24, 2021, Mesrop was ordered to be detained pending trial. On April 16, 2021, Shepard was arrested in Los Angeles, California. The other defendants remain at large.
"If convicted of conspiracy or any wire fraud count, each defendant faces a term of imprisonment on each count up to 20 years. If convicted of aggravated identity theft, each defendant faces an additional two years in prison per count, to be served consecutively to a sentence on any other count of conviction. Each count of conviction also includes a fine up to $250,000," according to the press release.