Occupational safety concerns driving substance abuse among construction workers, says expert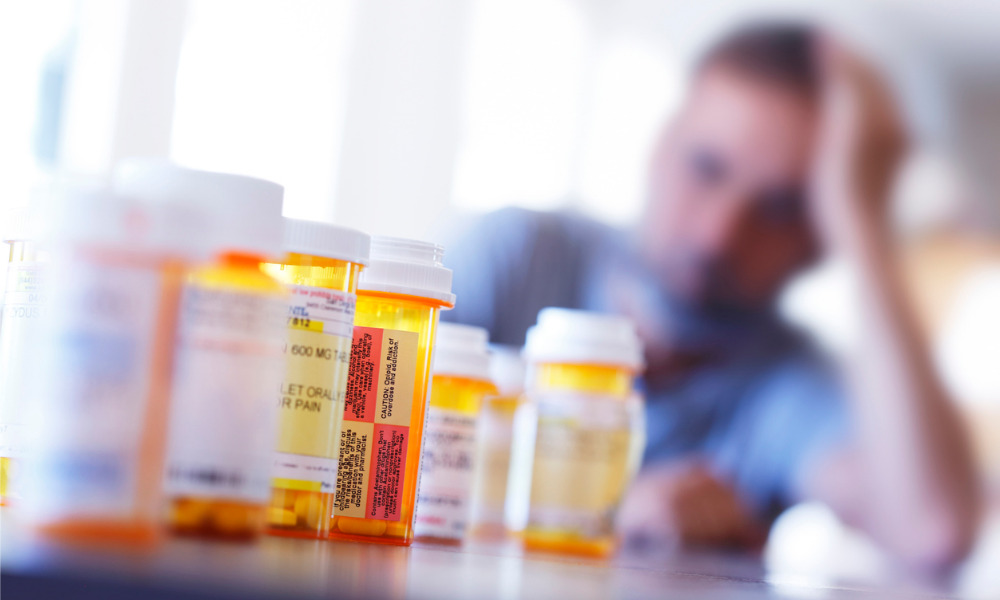 The Canadian Centre for Occupational Health Safety (CCOHS) has recognized that the use of opioids is a cause for concern for workplaces as it can result in injuries. The effect of opioids, the abuse of the drugs and overdose all have negative effects on not just the user, but on the workplace and even on other employees as well, it said.
Opioid abuse within the construction industry in Ontario and throughout Canada has been previously detailed in multiple reports, even prior to the pandemic.
About two months ago, Ontario announced it is looking to mandate naloxone kits in high-risk workplaces as part of its Working for Workers Act, 2022.
"Everyone in our province knows someone who has been impacted by the opioid epidemic," said Monte McNaughton, Minister of Labour, Training and Skills Development in a statement. "These are brothers, sisters, mothers and daughters, and we need to do everything in our power to save lives. That is why our government is bringing life-saving naloxone kits to high-risk settings such as construction sites, bars and nightclubs."
But is this enough?
What's causing addiction?
The industry's relatively high rate of physical injury leads to a reliance on substances like non-prescription opioids to numb chronic pain, claimed Cristina Selva, executive director of the College of Carpenters in Ontario, according to a report from Toronto Star.
"I think the reasons for substance abuse, regardless of whether it's opioids or alcohol or marijuana, are all the same," she said.
The very nature of contractual work in the industry also adds to the problem, she said. "There are longer periods of unemployment, and that causes tremendous stress on people who have families and mortgages."
And while the industry has made progress on improving physical safety on work sites in the past three years, not enough has been done to address mental health troubles, said Selva.
In a 2020 study conducted by the International Foundation of Employee Benefits across 35 Canadian Apprenticeship programs, 68 per cent of respondents reported suffering from anxiety disorders and 51 per cent reported experiencing depression.
"Drug use and mental health, Selva said, "are still a largely taboo subject" among the male-dominated workforce.
Previous data
In the first 10 months of the pandemic, 30 per cent of employed Ontarians who died from overdose worked in construction — the highest proportion of any industry, according to the Toronto Star report.
But it seems Ontario has looked over the issue for years. Previously, a New York University study found that construction workers had a higher rate of misusing prescription opioids than any other line of work. The study looked into data from 2005 to 2014. Comparable data in Ontario was unavailable until 2019, when the Ontario Drug Policy Research Network released its opioid mortality report, according to the Toronto Star.
That particular study found that the rate of fatal overdoses among construction workers was around 31 per cent of all Ontarians who died while employed. And this was relatively unchanged based on the latest Ontario Drug Policy Research Network report released in 2021.
When Ontario announced its plan to require naloxone kits in high-risk workplaces, many said the move is long overdue. But would it help address the problem?
"It's a late-stage intervention," said Dr. Andrea Sereda, a physician in London, Ont., who runs a safe opioid supply program in the city, according to the Toronto Star report. "It is the final straw that the government can offer."
Here's what safety professionals can do to help workers struggling with addiction.