'Workers have the ability to determine the appropriate type of PPE they need when caring for patients who have – or who are suspected of having – COVID-19'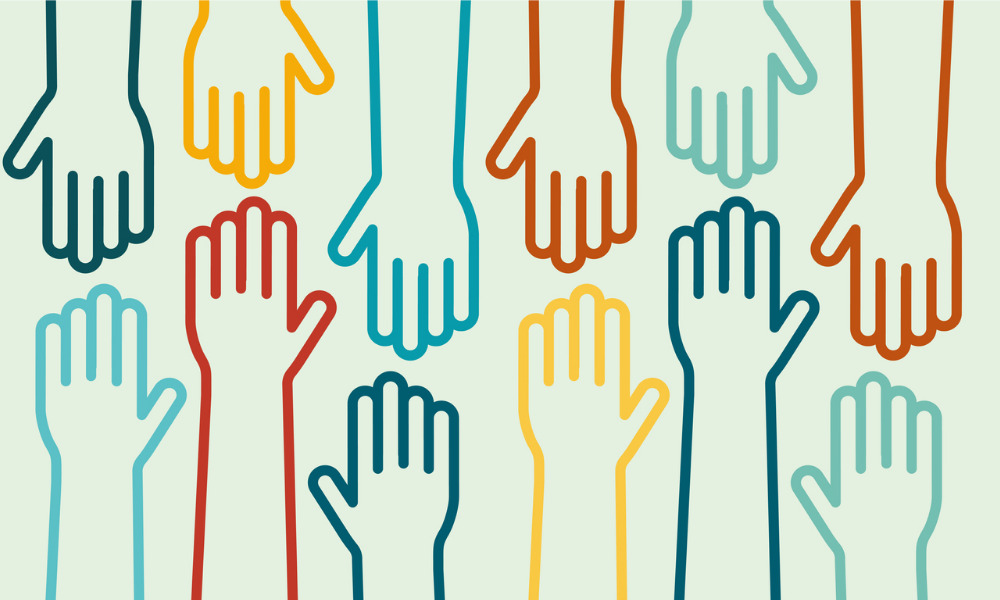 Manitoba has signed a new partnership that will allow health-care workers delivering care in settings that pose an increased risk of exposure to COVID-19 to select the most appropriate personal protective equipment (PPE) they require.
"Ensuring health-care workers have access to the supplies they need to keep themselves safe while providing care to COVID-positive or suspect Manitobans has been a priority throughout our pandemic response," said Heather Stefanson, health and seniors care minister. "The skills and training of health-care workers and their experiences over the past nine months have equipped them with the ability to determine the appropriate type of PPE they need when caring for patients who have – or who are suspected of having – COVID-19."
The policy is part of a new agreement between the provincial health organization Shared Health Manitoba and the Manitoba Nurses Union (MNU).
The agreement requires health system operators, including health regions as well as hospitals, personal care homes and home care providers, to ensure that staff working with COVID-positive and suspect patients, residents and/or clients in environments where the risk of exposure to COVID-19 is higher can access an N95 respirator. The agreement also gives staff working in these higher-risk settings the choice to continue wearing a procedure mask, where appropriate.
This covers nurses working in designated COVID units and ICUs, emergency departments and urgent care centres, in home care and public health, in labour and delivery areas and those performing swabs at COVID-19 testing sites are all covered by the agreement. It also extends to all health-care workers providing direct care to someone who has or is suspected of having the virus.
"This agreement is the result of significant effort and hard work by MNU and health system employers to ensure nurses are able to easily access the PPE that will help to keep them safe from COVID-19," said Stefanson. "Our government appreciates the efforts of all health-care workers and is pleased to extend the protections provided by this new agreement to all health-care workers."
PPE stockpile
Lanette Siragusa, chief nursing officer, Shared Health, said that health system leadership have worked closely with experts in infection prevention and control, Occupational and Environmental Safety and Health (OESH) and supply chain and logistics to ensure the stability of Manitoba's PPE stockpile has been balanced with the responsibility to protect all health-care workers.
"We have been concerned by reports of some health-care workers experiencing challenges or delays in accessing N95s when they are requested, and have adapted our protocols to ensure staff are able to more easily access the protection they determine is required," said Siragusa. "While the importance of completing a point-of-care risk assessment in advance of every patient interaction is unchanged by this agreement, we are confident Manitoba's highly skilled and professional workforce is equipped to select the PPE they need for each patient encounter while remaining mindful of the importance of preserving our stockpile of PPE for the duration of the pandemic."
Currently, Manitoba's health-care operators are conducting a fit-testing initiative to accelerate fit testing for N95 respirators. Approximately 55 per cent of acute care and long-term care staff have already been fit tested as part of the initiative, and all health-care workers providing direct care in all health-care settings are expected to be fit tested by the end of next month, according to the government.
Stefanson added that the province has at least a 90-day supply of most items of PPE, much better than earlier in the pandemic when supply chain interruptions limited availability of many supplies, including N95s.
In November, the CSA Group noted that the COVID-19 pandemic has caused a dramatic surge in PPE demand by the healthcare industry worldwide, resulting in persistent global uncertainty about supplies and inventories.
In December, Health Canada authorized the emergency use of the mRNA COVID-19 vaccine (BNT162b2) from Pfizer and BioNTech, and health care workers across Canada were said to be among early receivers of the vaccine.