The Saint-Laurent borough aims to counter environmental concerns over PPE littering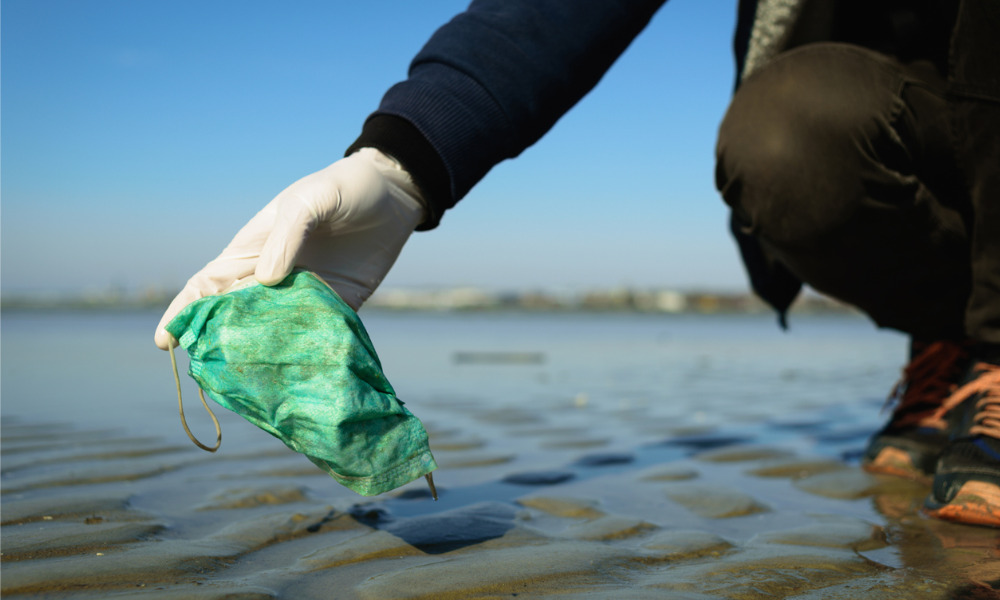 Saint-Laurent, a borough in the city of Montreal, has announced this week that residents and municipal employees will now be able to recycle key bits of PPE.
Participants in the initiative can drop of various pieces of protective equipment such as single-use masks and gloves in Terracycle boxes that have been set up in the borough's municipal buildings. The boxes are accessible to the public and to municipal employees and are available in the following locations: Borough Hall, the Bibliothèque du Boisé, the Bibliothèque du Vieux-Saint-Laurent, the Centre des loisirs and the Sports Complex.
The contents of the boxes are then recycled and transformed into new raw materials.
In January 2019, Saint-Laurent adopted a Sustainable Development Policy to help develop the borough into a more eco-friendly and resilient municipal territory. The new initiative is part of that general policy.
"In the face of the present situation, everyone's health is still our priority. However, we must keep in mind our responsibility to continue our efforts to reduce our ecological footprint," said Alan DeSousa, mayor of Saint-Laurent.
"As a result, these items – which are non-biodegradable and are potentially contaminated – mostly end up in landfill sites or – worse yet – in sewers and waterways. I am therefore encouraging employees and residents to dispose off their personal protective equipment at the various drop-off points we have made available to them. This small effort will definitely have a huge impact on the environment."
Multiple organizations in recent months have raised concerns over the environmental effects of disposable PPE such as masks or gloves which is not being recycled, and is even being regarded as potentially toxic waste.