Engineers, geoscientists' group to provide expertise for Safety Codes Council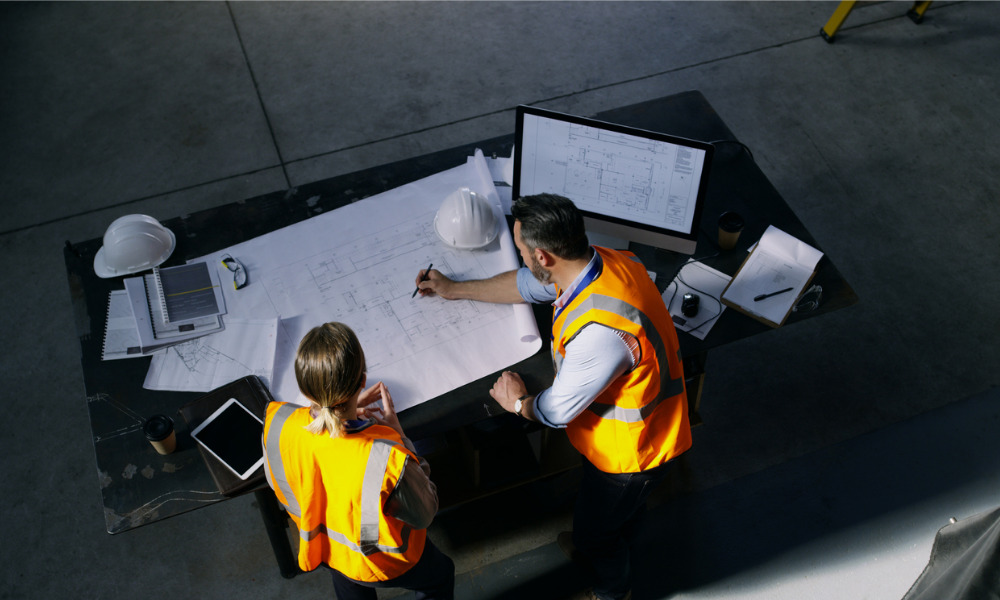 The Safety Codes Council (SCC) and the Association of Professional Engineers and Geoscientists of Alberta (APEGA) have signed a memorandum of understanding (MOU) to align the procedures of the two key organizations in the safety codes system.
"Collaboration between regulators in Alberta's safety codes system is essential to keeping the built environment safe," said Amina Deiab, SCC's president and CEO. "APEGA's contributions are invaluable to the safety codes system, and I am pleased to reflect our respective organization's strong partnership through the signing of the Memorandum of Understanding."
This new agreement closes a gap in the safety codes system, helping to mitigate the risks identified through Council appeals. It also reduces red tape by enhancing organizational communication and establishes consistent processes, according to the Council.
The MOU establishes clear expectations related to APEGA-licensed professionals sitting on the administrative tribunals that hear appeals to the Council. Under the Safety Codes Act, the Council is responsible for administering an appeals process that conforms to the principles of administrative law and natural justice.
The MOU allows APEGA-licensed professionals to bring their expertise to administrative tribunals while providing for the reporting requirements of the Engineering and Geoscience Professions Act. This ensures procedural fairness in how issues related to APEGA-licensed professionals are addressed, according to the Council.
"We are so pleased to be formally constituting an aligned process that already exists through a strong relationship between our organizations," said engineer Jay Nagendran, APEGA's registrar and CEO. "We look forward to working closely with the Safety Codes Council moving forward, to continue to build a safe and robust Alberta."
British Columbia is requiring employers to conduct a risk assessment to determine what safety precautions could be taken to prevent head injuries and whether a hard hat is necessary in different parts of the workplace.
Under the MOU, members from both organizations will also be meeting quarterly – along with representatives from Alberta Municipal Affairs and the Alberta Architects Association – to discuss system issues and identify opportunities to work together.