Province-made PPE expected to be available by spring of 2024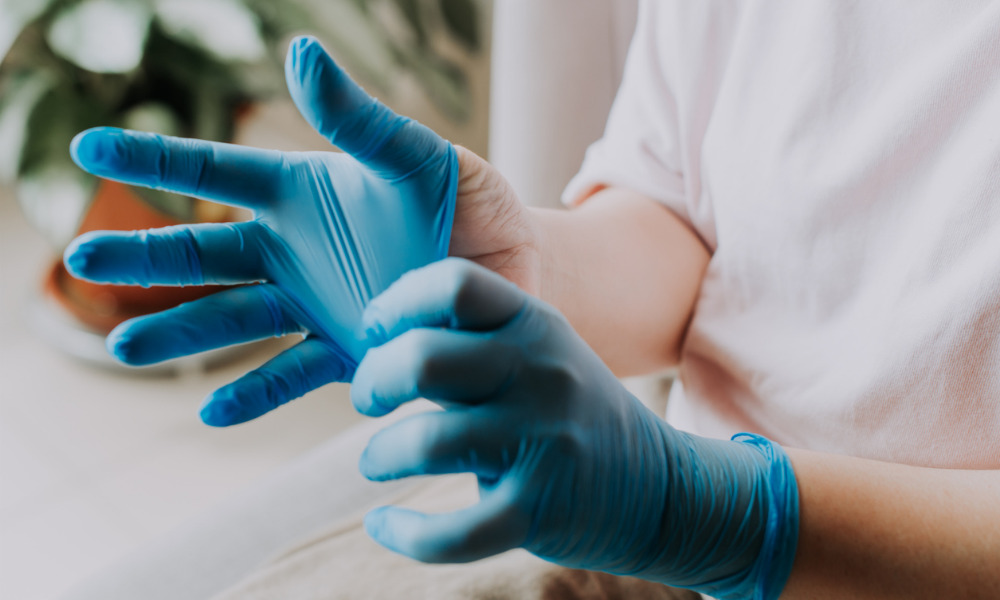 Ontario is taking another step towards ensuring a secure and reliable source of personal protective equipment (PPE) in the province.
The government is funding the development of Manikheir Canada Inc.'s new 120,000-square-foot facility that will be the centre for the creation of Ontario-made medical grade nitrile gloves.
"Building this nitrile glove manufacturing facility in London means we will be ready to respond to future emergencies without having to rely on uncertain foreign supply," said Ross Romano, minister of government and consumer services. "On top of protecting the safety of Ontarians, we're growing our economy by supporting domestic businesses and creating hundreds of good manufacturing jobs for our workers."
In February 2021, Canadian company Vitacore Industries launched what they say is Canada's first end-to-end single-use mask and recycling program.
As part of its contract, Manikheir will provide the government at least 500 million medical grade nitrile gloves annually for up to 10 years.
"Today marks the start of an important new chapter in Medicom's history," said Ronald Reuben, founder and CEO of Medicom.
"After opening a surgical mask and N95 respirator plant and announcing a new facility to produce raw materials for these PPE in Quebec, we are very proud to hit another milestone for nitrile gloves by expanding our Canadian production to the industrial engine of the country, Ontario. This move will help secure the supply of this critical medical resource for both Ontario and all Canadian hospitals"
Recently, Ontario proposed the Personal Protective Equipment Supply and Production Act, 2022 (PPESPA) which will require the province to maintain a significant minimum level of critical goods, ready to be deployed to withstand the challenges of extraordinary events without having to rely on unstable foreign supply.
The facility will be the first manufacturing facility of nitrile gloves outside of Asia, and will be a major supplier to other Canadian provinces and the North American market, according to the government.
Once the facility is fully operational, Ontario-made medical grade nitrile glove will be available by spring of 2024.
Also, the facility is expected to employ over 145 people, and this number may double as part of any future expansion. The facility will also create about 300 indirect jobs in the region and up to 1,000 temporary jobs during the construction and machinery set up phase.
In July 2020, the federal government established the Essential Services Contingency Reserve, to which essential service organizations can apply for temporary, urgent access to personal protective equipment. Ottawa also launched an online hub for buying and selling PPE.