The new program aims to reduce the impact of single-use masks on the environment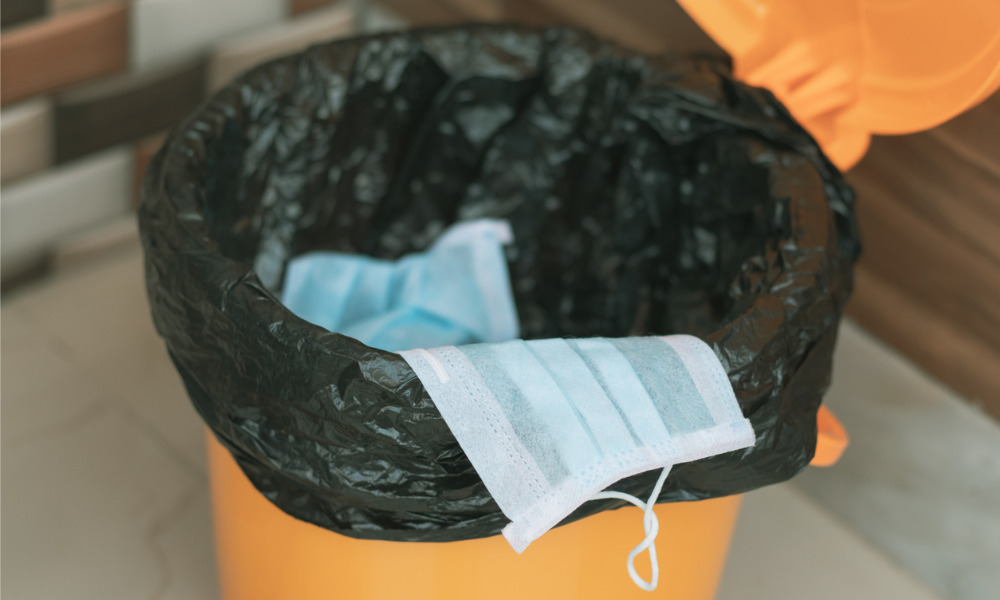 Canadian company Vitacore Industries has launched what they say is Canada's first end-to-end single-use mask and recycling program. The program is in partnership with McMaster University and the University of British Columbia and aims to reduce the environmental impact of PPE waste and single-use masks.
Vitacore Industries is based in B.C. It manufactures PPE for frontline and essential workers, notably medical grade N95 equivalent (CAN95) respirators and surgical masks for adults and children.
The pilot program launched across Metro Vancouver on Feb. 3. Recycling bins for PPE were provided in long-term care and urgent facilities. Vitacore hopes to eventually expand the program across Canada.
Read more: Montreal borough launches PPE recycling initiative
"Over 63,000 tons of Covid-19 related single-use masks and respirators will be used over the next year in Canada, significantly contributing to the pollution in our landfills and oceans. Vitacore is committed not only to providing the highest quality PPE to Canadians, but also to a sustainable future," said Mikhail Moore, Vitacore's president.
After masks and respirators are used, they are then disposed of in specific Vitacore bins. These bins are then (safely) taken to a Vitacore facility where they are sorted and sterilized through a high-heat process. These masks and respirators are then sent to McMaster University where they will be melted down into polypropylene pellets, which are then repurposed (for example, used for construction materials to reinforce concrete or siding for buildings).
"Environmental sustainability is one of the thematic pillars for research at McMaster's Centre of Excellence in Protective Equipment and Materials (CEPEM). This project illustrates the innovative approaches the centre is taking, along with partners such as Vitacore, to advance long-term sustainable use of PPE by the public and healthcare workers," said Ravi Selvaganapathy, CEPEM's director and Canada Research Chair in Biomicrofluidics.