Windsor-Essex region still held in Stage 1 of re-opening as hundreds of migrant workers test positive for COVID-19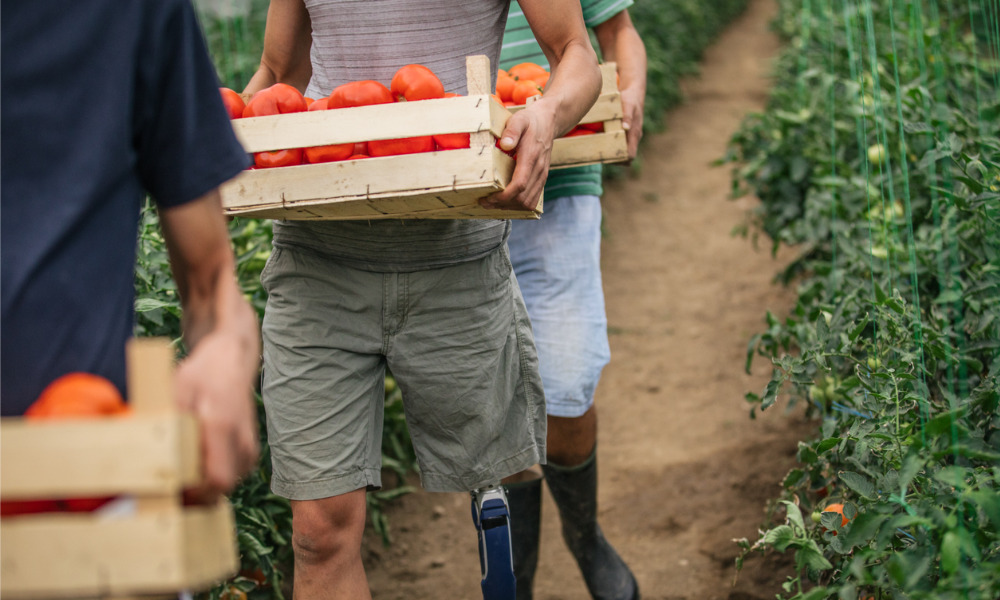 Both Premier Ford and Prime Minister Trudeau have called for better protection of migrant workers in the Windsor-Essex region as COVID-19 cases soar, according to a recent report from The Canadian Press.
Last week, Ford said: "I'll go to the extreme, whatever tool I have, to protect the people of Windsor, and the food supply chain, and the farmers, and the workers."
At least three migrant workers have died from COVID-19 in recent weeks.
Trudeau said: "Anyone doing work, let alone essential work as part of our food chain, needs to feel protected, obviously, in the case of these three tragic deaths, that wasn't the case."
Additionally, Drew Dilkens, the mayor of Windsor, Ontario, has called for farmers in the region to test all of their workers for the virus.
The province has set up a mobile assessment centre in the region to test migrant workers.
Migrant Workers Alliance for Change
On June 8, the Migrant Workers Alliance for Change (MWAC) released a report of complaints made on behalf of thousands of migrant workers and stating that COVID-19 warnings have not been listened to by federal and provincial authorities.
The rise in cases is partly due to the living conditions of these workers, says MWAC. Another possible reason contributing to the worsening of the outbreak is the fact that many of these workers are not permanent residents, making it more complicated for workers to assert their rights – perhaps because they are not aware of them, or because they are afraid they face deportation if they do speak up.
Karen Cocq, MWAC campaigns coordinator and report co-author stated that: "Most of the workers we spoke to knew they would fall sick because of their living and working conditions but could not speak up because doing so means termination, homelessness, loss of income, deportation and not being able to come back in the future."
Mexico
According to the MWAC report, migrant workers accounted for 41.6% of all agricultural workers in Ontario, and over 30% of the agricultural workers in Quebec, British Columbia and Nova Scotia in 2017. Many workers come from the Caribbean or from Latin America, notably Mexico.
Last week, Mexico said that it would pause sending workers to farms with coronavirus infections following the deaths of the three migrant workers – who were Mexican. Following an agreement on increased safety protections for farm workers, the Mexican government announced on Sunday that they would resume sending temporary workers to Canadian farms.
According to a recent CTV report, one of the workers who died of COVID-19, Juan López Chaparro, had been employed with the Scotlynn Group in Vittoria, Ontario. Almost 200 workers at that farm have been infected with the virus.
In April, the federal government announced a $50 million plan to help farmers and fish harvesters and facilitate the employment of temporary foreign workers. At the time, Marco Mendicino, minister of immigration, refugees and citizenship said:
"Temporary foreign workers have long been key to our food supply. We will work with farmers and food processing employers to ensure they get the workers they need and that plans are in place to meet mandatory isolation requirements."