Safety of workers a priority given pipeline's history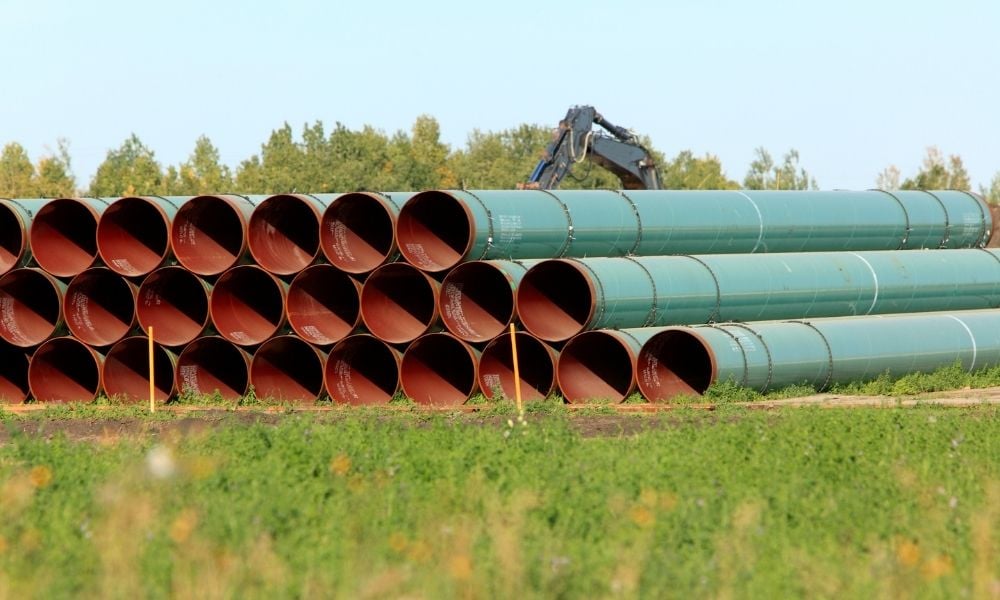 Trans Mountain Pipeline Corp said that it is still working to get its pipeline running again after it was shut down during extensive flooding and landslides in British Columbia.
Focus is on the stretch between Chilliwack and Merritt where the storm had the greatest impact, said the company, according to a report from The Abbotsford News.
"While a number of activities are under way simultaneously, a key priority is to get access to the affected areas, and we are actively assisting the BC Ministry of Transportation and Infrastructure with getting roads cleared," Trans Mountain said in a Nov. 18 update.
In a Nov. 22 update on its website, the company said: "Trans Mountain has more than 350 people working around the clock to safely restart the Trans Mountain Pipeline […] Over the weekend, crews continued with efforts to fully evaluate the pipe in the affected areas, with teams being airlifted or hiking into areas where there is still no road access.
The pipeline remains safely in a static condition and there is no indication of any loss of containment. As a precaution until the assessment phase is completed, Trans Mountain has deployed spill-response equipment at our pre-determined control points, including containment boom in river areas near to or downstream from where we are working."
The pipeline provides about 90 per cent of the fuel needed in British Columbia's Lower Mainland, according to reports.
"We are a critical piece of infrastructure and that's why we're working so hard to get back up and running," said Trans Mountain spokesperson Ali Hounsell, according to a report from The Globe and Mail.
What the company knows is that part of the pipeline has been left vulnerable to damage from the likes of logs and rocks, and pieces of washed-out roads and bridges because some of the earth that covers and protects it has been washed away. Heavy movements of earth, including more mudslides or landslides, could also damage it, according to the report.
"We want to look at the areas that we have identified over the many years as being potential risk areas, and get in there with our engineers and see what the status of those is," Hounsell said.
In the wake of the floods in B.C., WorkSafeBC reminded employers to prepare for emergencies that may be caused by severe weather events.
Safety concern
And it seems that worker safety would be a huge concern.
In December 2020, a contractor was seriously injured at a Trans Mountain construction site in Burnaby, B.C.