Order took effect at midnight of Feb. 7 and will be in place for 30 days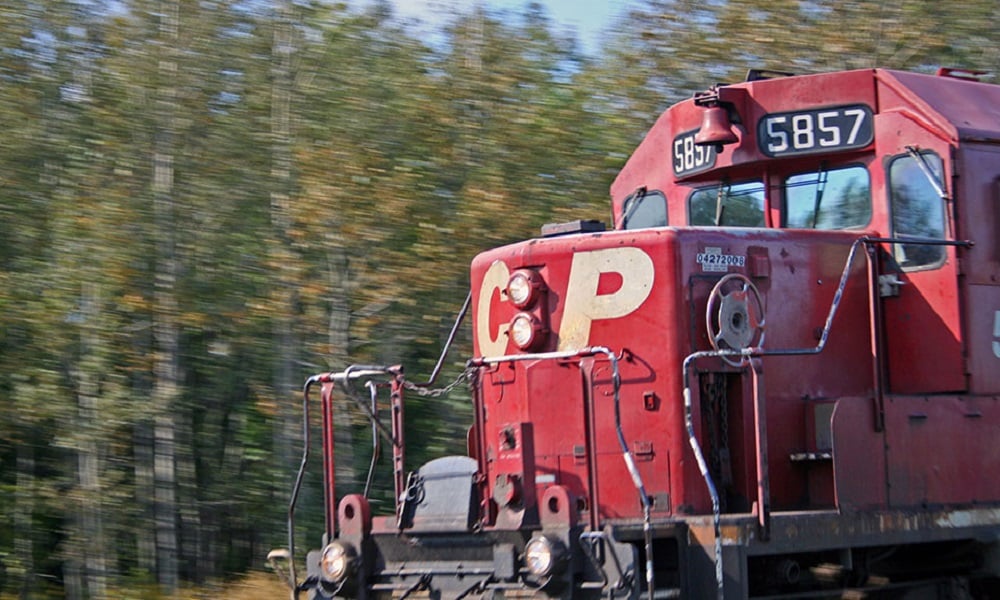 Transport Canada has set new speed limits for trains carrying dangerous goods across the country.
In a press release, Marc Garneau, minister of transport, issued the ministerial order under the Railway Safety Act, setting speed limits of 20 miles per hour (mph) in metropolitan areas and 25 mph outside of these areas. The order applies to key trains which contain 20 or more cars carrying dangerous goods.
"I am very concerned about the derailments of railway cars containing dangerous goods in the past 12 months. That is why I am issuing an immediate order to slow trains carrying significant quantities of dangerous goods on federally regulated railway tracks across Canada," said Garneau.
The order will be in place for 30 days and may be altered at any time. It comes on the heels of the derailment of a Canadian Pacific Rail (CP) train carrying crude oil near Guernsey, Sask. on Feb. 6.
"I have said that rail safety remains my top priority. This is a precautionary measure being taken today, as we are seeing similarities between today's accident in Guernsey, Saskatchewan, and other recent accidents such as weather conditions and speed," said Garneau. "I have asked my officials to examine all issues related to these accidents to determine if additional safety measures will be required."
There were no injuries to the crew in last week's derailment, and CP immediately sent emergency response teams at the scene to contain the fire, said the company in a press release.
"CP fully supports this action and it has been implemented effective immediately," said Keith Creel, president and CEO of CP. "Until we better understand the facts relating to today's incident, it is prudent to operate with an abundance of caution. We equally share minister Garneau's concerns, and remain committed to safe operations, as we always have been."
On Feb. 5, CP announced that it moved 2.09 million metric tonnes of Canadian grain and grain products in January 2020, breaking the January 2019 record by 200,000 metric tonnes.