First Onsite, Alert Labs partner to help clients proactively minimize risk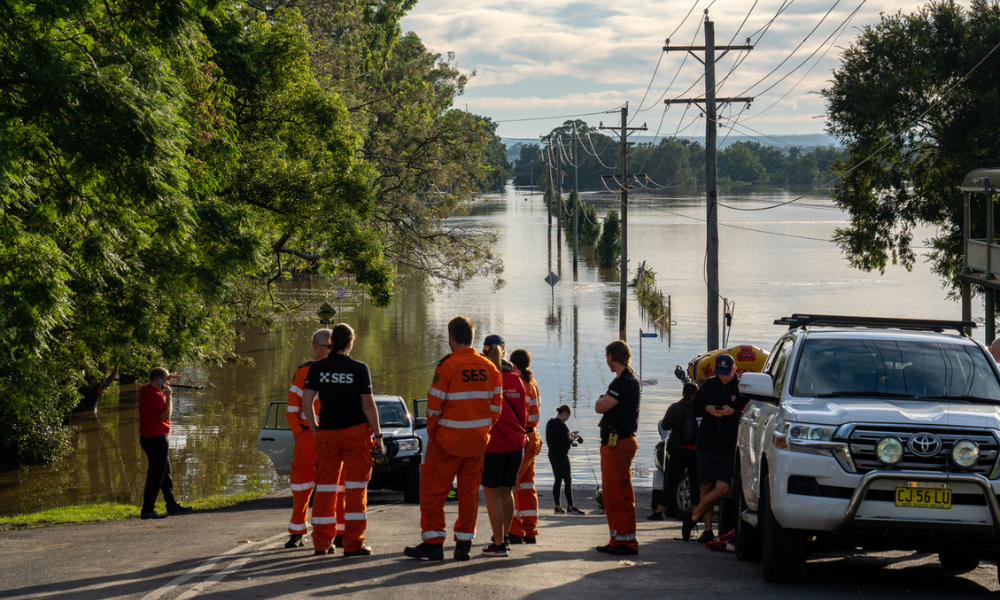 Water-related events are among the biggest challenges for first responders in Canada.
In fact, 70 per cent of First Onsite Property Restorations' emergency responses were for property damage caused by these events, according to the disaster recovery and restoration provider.
Also, Canada has vast areas of water and first responders are regularly called to emergencies on rivers, lakes, streams and oceans, according to the Canadian Police Knowledge Network (CPKN). This work can be dangerous.
Read more: How to protect workers before, during and after a flood
But several stakeholders are working to address hazards associated with water-related events.
Two of them have just announced a partnership that can reduce first responders' risks when responding to these events, and also keep workers in different workplaces safe.
First Onsite partnered with Alert Labs, a provider of solutions for real-time water usage monitoring, flood detection, and analytics. The new deal will help ensure clients proactively minimize water damage.
"With this partnership, we can offer property managers, building owners, insurance companies, and other clients solutions to reduce risk and improve water efficiency," said Dave Demos, CEO, Canada and global client solutions for First Onsite.
Read more: Five ways to mitigate flood hazards in the workplace
"Together, we look forward to helping customers not only protect their buildings but also reduce costs and use water more sustainably," said Bob Wasserman, CEO at Alert Labs.
Also, in October 2021, CPKN also launched its Water Safety for First Responders training course, which was designed to provide first responders with the necessary skills and knowledge to conduct a safe water rescue.
At the end of the course, first respondents were able, among others, to:
identify various types of rescue and safety equipment, their uses, and characteristics for front line responders
assess a water-related emergency and determine a plan of action
identify alternatives to entering the water to effect a rescue
identify different types of drowning victims and their characteristics
identify best practices for rescuing victims given their subject profile
outline proven techniques to deal with cold water immersion
recall the physiological effects of hypothermia
"Water-related calls can pose a number of risks and it is important that responders employ proper techniques to ensure their own safety as well as that of others," said CPKN.