New tool to assist in providing safety training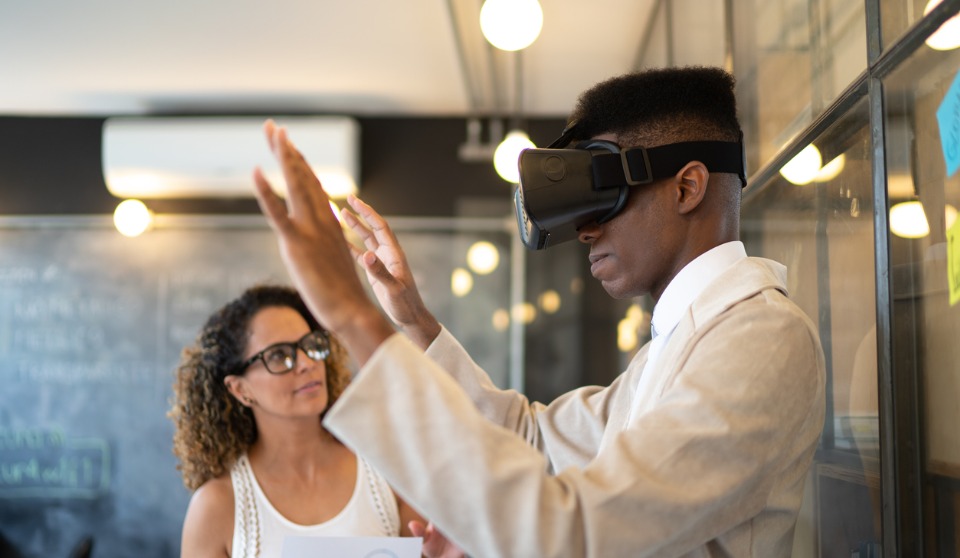 The PetroLMI division of Energy Safety Canada has launched Experience the Energy: Take the Tour, a first-of-its-kind virtual reality tour of Canada's oil and gas work sites that can help workers learn about safety at work.
"Over the past few months, PetroLMI has piloted this project at events across Canada and we've heard this new tool provides an authentic experience, unlike anything else out there," says Carol Howes, vice-president of Energy Safety Canada's communications and PetroLMI. "You put on a headset and you are transported to seven different types of worksites. You experience everything from watching a smart pig detect the health of a pipeline to seeing the largest trucks in the world at work. It's a cost-effective way to see, understand, and be a part of the industry."
With the tool, viewers can have an experience of automated and conventional drilling, mining, steam-assisted gravity drainage operations, and liquids and natural gas pipelines worksites.
The is one of the projects PetroLMI has been working on to address the technological shift in the required skills and information for workers in the oil and gas industry. According to the division's research, workers don't have enough information about the shifting requirements, and there are often mismatches between the skills that oil and gas companies are seeking and those that are available in the labour force. The VR tour can also be used as an educational tool to promote safety at the work site.
According to numbers from Energy Safety Canada, there were more than 300 occupational fatalities in the upstream oil and gas industry in Western Canada from 2001 to 2017. From those deaths, 44 per cent were from transportation accidents, 18 per cent were caused by exposure to harmful substances, 17 per cent were from contact with object and equipment and 10 per cent were from falls.
Though there has been a 90 per cent decline in the fatality rate from 2001 to 2017, Energy Safety Canada is still looking to make each work site even safer. And virtual learning is a good way to help stakeholders learn, according to the Virtual Memory Palaces: Immersion Aids Recall study released by the University of Maryland.
Researchers took 40 participants and showed them two sets of faces and two scenes on two display conditions: head-tracked head-mounted display (HMD) and a mouse-based interaction desktop. Participants were able to rotate their head and body while in the head-tracked HMD setup while only able to rotate the scene using a mouse on the desktop setup.
The researchers then asked the participants to recall the faces and found that "the overall average recall performance of participants in the HMD condition was 8.8 per cent higher compared to the desktop condition."
All but two of the 40 participants also said that they prefer the HMD setup over the desktop setup. They also said they "felt more immersed" in the scene and so were "more focused on the task" in the HMD setup. Seven in 10 also reported that HMD afforded them a superior sense of the spatial awareness, which they claimed was important to their success, and approximately one-third mentioned that they actively used the scenes by associating the information relative to their own body.
"Using virtual reality as a learning and training tool is quickly becoming an area of focus. Some of the studies and data available suggests that you see improved training outcomes and reduced overall training time and costs," says Murray Elliott, president and CEO of Energy Safety Canada. "As a health and safety authority, we are looking at how technologies like virtual reality can also assist in providing safety training to the oil and gas industry."