Connected devices can support physical distancing and help contain outbreaks, says industry CEO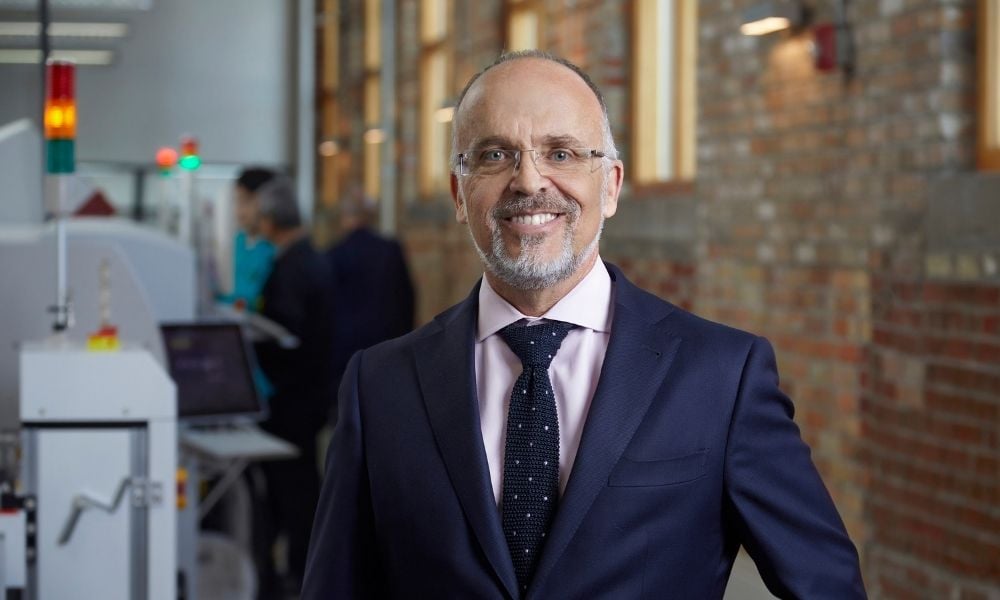 Energy is one of Canada's biggest industries, but many occupations within the industry are among the nation's most dangerous.
Workers in oilsands, on rigs or building pipelines face a number of hazards.
Thankfully, due to the inherent dangers of these occupations, the large number of regulations and safety measures in place mean that energy workers are well protected.
Energy is also an industry that has embraced change, notably the integration of tech solutions to help enhance worker safety – especially amid the pandemic.
Social distancing and close contact detection have been key in keeping workers safe (not just in energy but in all industries).
For example, social distancing rules in some jurisdictions require workers always stay approximately two metres (or 6 feet) apart.
"Connected safety solutions can support physical distancing through close contact detection," says Cody Slater, CEO and Chairman, Blackline Safety.
Connected devices can also predict and prevent outbreaks because they can "help identify locations where workers regularly come into close contact with others and opportunities to stagger or limit interactions can be identified," he says.
Slater explains that these tech solutions can also help contain potential outbreaks, or prevent known exposures from escalating because they can allow businesses to "geographically retrace a worker's steps in the event of them presenting with symptoms or testing positive for the virus.
"This can help identify other workers who may also have been exposed and ensure an efficient response to help contain the exposure."
Worker data
And the data generated by these connected devices is not only helpful in the context of a pandemic, but they can also be used more broadly as part of 'normal' day-to-day operations.
Worker data can help organizations gain a much better understanding of worksite attitudes and behaviours:
"Companies can analyze real-time and historical data to anticipate potentially dangerous situations, prevent incidents from happening, and run a more efficient operation," says Slater.
Through access to historical data logs, employers can analyze trends (say for example, an area with recurring gas leaks) and take corrective action. In this way, tech can allow organizations to predict and prevent incidents.
Slater explains that tech can help worker safety by, among other things, generating a faster emergency response:
"Through live monitoring of connected safety devices, it's possible to achieve a response time of 60 seconds or less."
And this is far from being the only advantage.
Contractor safety is a huge issue in energy, Slater says that with increased contractors on site who may be unfamiliar with a facility, safety concerns are elevated. By adding in additional safeguards like connected safety technology, organizations can by extension reduce downtime, improve efficiency and safety, and potentially lead to huge, recovered costs.
Blackline Safety is highly active in the energy sector works with a variety of organizations from smaller companies to large upstream, midstream and downstream enterprise clients like ConocoPhillips, ExxonMobil, Shell and Chevron.
The company offers a number of different tech solutions, notably wearables for personal safety and gas detection, workers in remote areas or those working alone (such as a lone worker in the field doing physical checks on well sites), and those working in the presence of potentially toxic gases like H2S or CO2.
Gas detection is, of course, another area where tech can enhance safety.
Lastly, connected worker solutions allow organizations to send out mass notifications to evacuate a facility in the event of an emergency.
Slater says that tech allows employers to "get real-time awareness of the safety status of every connected worker, removing the need for time-consuming manual headcounts; and first responders can go directly to a person's location if they need help."