Software company wins prestigious award and is featured in COS TV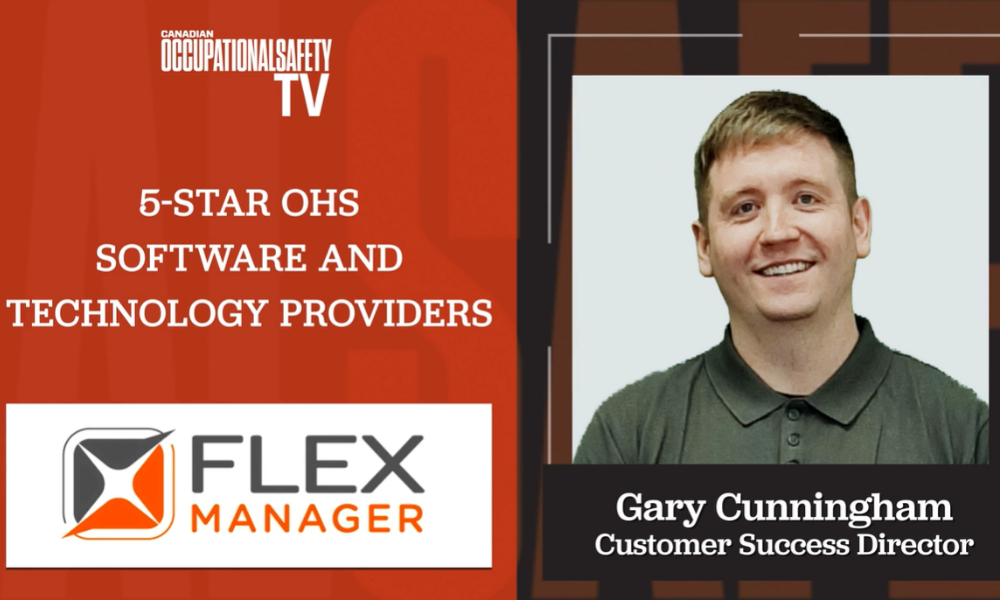 A workplace compliance recently spotlighted on Canadian Occupational Safety TV won an award because of its ability to help its clients during the COVID-19 pandemic.
FlexManager was named a COS 5-star software and technology provider. The company's customer success director, Gary Cunningham, explains how the tool enables clients to manage current and future workplace compliance.
Cunningham says the product is often celebrated by clients for it's intuitive, interactive, integrated, and easy-to-use design. "Whether you have strict procedures in place or more fluid processes, our cloud web and mobile enabled software intends to adapt to your company's requirements, and enable you to track workplace compliance," says Cunningham.
FlexManager was an extremely useful tool throughout the COVID-19 pandemic, according to Cunningham, who says it helped clients meet higher standards than what were previously required. "Flex manager modules such as online training, loan working policy and procedural management, PPE management and so on, became organizational requirements because of COVID," says Cunningham.
While the pandemic added stress and strain to workplace safety systems all over the globe, Cunningham says FlexManager helped safety professionals navigate the new world.
"The ability to add these dynamically within our flex manager solution within the same platform for our clients, where they may be managing audits and incident reports, for example, allowed our clients to offset the challenges COVID-19 presented."
Health and safety professionals looking for a workplace compliance solution will want to check out Cunningham's interview with Canadian Occupational Safety managing editor, James Burton.