Avetta presents encouraging results from a wide-ranging study it recently conducted among clients and suppliers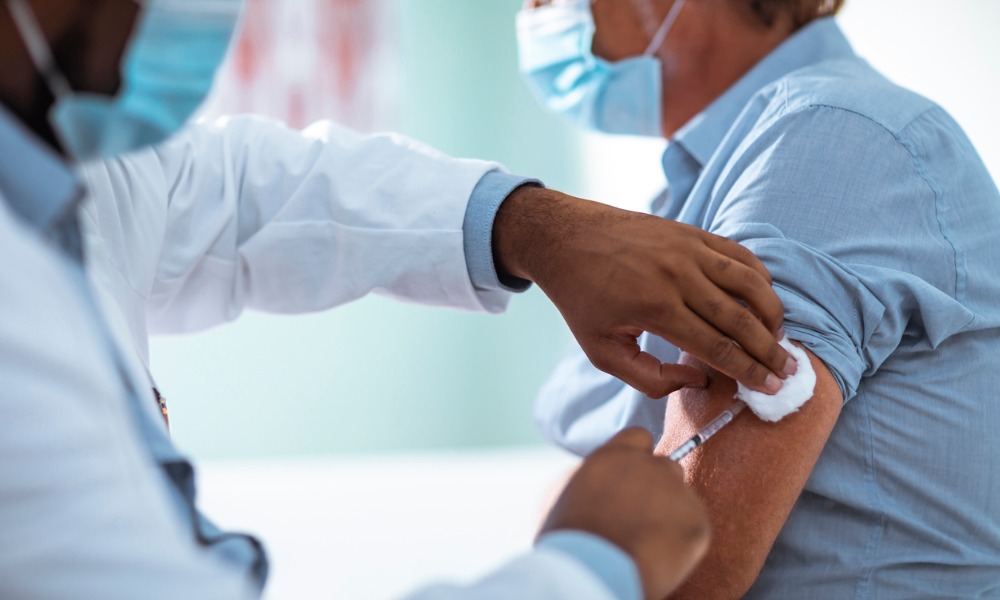 COS recently spoke with key players at Avetta, a company which provides supply chain risk contractor management services, about the advantages of its tech solutions as well as the importance of data and risk management amid COVID-19.
Avetta's key findings
After examining hundreds of thousands of safety data points and supplier performance reports over multiple years and industries (over a 10 year period), Avetta found that clients and suppliers who use the Avetta Connect Platform essentially have reduced the number of safety incidents and lost work days.
Furthermore, Avetta says that those companies which use its supply chain risk management technology become safer in the long run. Indeed, some clients yield a continuous seven to 12 per cent reduction in workplace safety incidents year over year. This analysis was conducted on 87,000 suppliers worldwide.
"We wanted to investigate how [Avetta] is helping our clients and their suppliers be safer," said Christopher Lewis, CTO of Avetta. "We feel we are helping raise awareness as we work with our clients and show them what to watch out for…We are helping our clients make better decisions."
In Canada for example, suppliers who participate in prequalification experience a 16 per cent reduction in Total Recordable Incident Frequency (TRIF) and a 30 per cent reduction in Lost Workday Case Rate (LWCR). Notably, use of Avetta's Connect Platform in the long term leads to increased safety, says the company, with suppliers reducing TRIF and LWCR averages by six to seven per cent year over year for up to eight years.
Moving forward, Avetta is hoping to delve even deeper into the data to break things down by region, industry, etc. "This is just the beginning – though it's exciting to see that this research is already bearing fruit. We plan to dive deeper and provide our clients more actionable insights," says Lewis.
The utility of digital solutions on OHS
Danny Shields, Avetta's VP of Industrial Relations, says of the benefits of tech data:
"There's an opportunity now for EHS professionals to quantify the success or lack thereof of their contract or safety program. And with limited resources, they can begin to focus those resources where they need them most and have very tailored conversations."
Tech solutions allow clients and suppliers the ability to have access to critical data and most importantly, make decisions based on that. Without digital solutions, they would be spending their time hunting down data or using flawed or limited indicators.
"If you're doing this manually, you can only do so much right. The platform that we built allows [clients] to free up their time to really look at the results rather than having to collect and analyze the results as well," says Mina Mina, Avetta's VP of Product.
Indeed, it's not just about having the information, OHS professionals also need to be able to understand the evolution of that data over time, target resources, mitigate current issues and plan for the future. With regards to digital solutions, and regarding Avetta's tools specifically, Mina says:
"You can leverage the technology to not only give you reports, but from a compliance perspective you can set thresholds within the system that then identify those contractors that have not met certain thresholds that the client has set for their organization to be met."
The impact of COVID-19 on the supply chain
"From our perspective," says Shields, "we've looked at this as an opportunity to better support our customers."
"One of the things that we've done as an organization is creating the flexibility to pivot very quickly, to then help clients address the pandemic," says Mina. "Because our application is configurable, we were able to generate content within the application to help clients understand their suppliers, what they're doing…and how they're taking precautions."
Shields says that it has been a learning curve for businesses and organizations – some of whom were able to weather the storm better than others. Shields says that there are three lessons to be learned from companies which did better during the pandemic.
Firstly, they had business continuity plans that can stand up quickly and with purpose. Secondly, they understood who their critical vendors and alternate sources were (or lack thereof). Thirdly, they were effective at work preparedness, and identifying essential activities to continue to operate. Furthermore, these companies were able to communicate effectively, and able to update their business continuity plans and test for vulnerabilities while they were utilizing [Avetta's] program.
Another consequence of the pandemic is many companies are wanting to bring their supply chain closer, not necessarily geographically, but more so in terms of developing a tighter relationship.
Mina says that clients are eager to know, whether there is another pandemic or natural disaster in the future, which suppliers they can use to ensure their business continues to operate effectively.
"I think the next step of this is going to be how can we help our clients by not only leveraging the data from a health, health and safety or injury and illness perspective – but also how do we help clients understand the service capabilities of these contractors, and how we could propose alternate contractors or suppliers to perform the work in case something were to happen," says Mina.