Vaccine to be marketed as Comirnaty, commissioner hails move as a milestone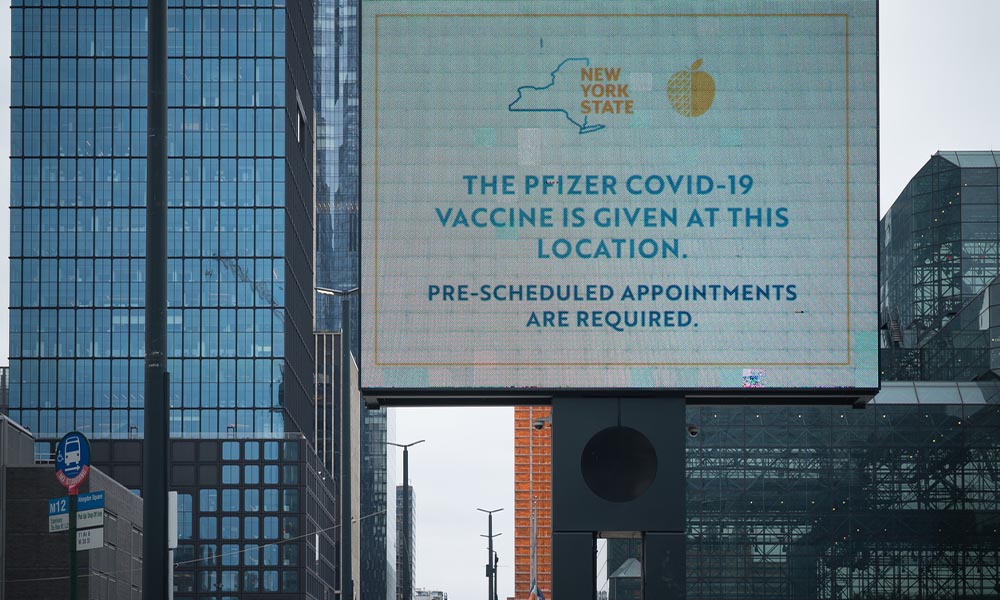 The U.S. Food and Drug Administration approved the Pfizer-BioNTech COVID-19 Vaccine, becoming the first such vaccine to receive such approval.
"The FDA's approval of this vaccine is a milestone as we continue to battle the COVID-19 pandemic. While this and other vaccines have met the FDA's rigorous, scientific standards for emergency use authorization, as the first FDA-approved COVID-19 vaccine, the public can be very confident that this vaccine meets the high standards for safety, effectiveness, and manufacturing quality the FDA requires of an approved product," said Janet Woodcock, acting FDA commissioner.
"While millions of people have already safely received COVID-19 vaccines, we recognize that for some, the FDA approval of a vaccine may now instill additional confidence to get vaccinated. Today's milestone puts us one step closer to altering the course of this pandemic in the U.S."
With the approval, the vaccine will now be marketed at Comirnaty (koe-mir'-na-tee).
The vaccine also continues to be available under emergency use authorization (EUA), including for individuals 12 through 15 years of age and for the administration of a third dose in certain immunocompromised individuals.
For all vaccines, the FDA evaluates data and information included in the manufacturer's submission of a biologics license application (BLA). A BLA is a comprehensive document that is submitted to the agency providing very specific requirements.
For Comirnaty, the BLA builds on the extensive data and information previously submitted that supported the EUA, such as preclinical and clinical data and information, as well as details of the manufacturing process, vaccine testing results to ensure vaccine quality, and inspections of the sites where the vaccine is made.
"Our scientific and medical experts conducted an incredibly thorough and thoughtful evaluation of this vaccine. We evaluated scientific data and information included in hundreds of thousands of pages, conducted our own analyses of Comirnaty's safety and effectiveness, and performed a detailed assessment of the manufacturing processes, including inspections of the manufacturing facilities," said Peter Marks, director of FDA's Center for Biologics Evaluation and Research.
"We have not lost sight that the COVID-19 public health crisis continues in the U.S. and that the public is counting on safe and effective vaccines. The public and medical community can be confident that although we approved this vaccine expeditiously, it was fully in keeping with our existing high standards for vaccines in the U.S."
In December 2020, Health Canada authorized the emergency use of the mRNA COVID-19 vaccine (BNT162b2) from Pfizer and BioNTech in the country.
Comments
Several officials have issued statements regarding the development.
"This full FDA approval of the first COVID vaccine follows months of clinical trials and millions upon millions of real-world doses safely administered across the globe. This vaccine is well researched, very safe and highly effective at preventing serious COVID illness, hospitalization and death," Louisiana Gov. John Bel Edwards said. "It is my fervent hope that any Louisianan who was waiting for the FDA approval of the vaccine will take action to immediately receive their shot… Today would be a great day to get your COVID vaccine."
"The FDA's approval of Pfizer's COVID-19 vaccine is exciting news. This vaccine is safe, it's saving lives, and now it's fully approved," said Minnesota Governor Tim Walz. "Today's action gives Minnesotans additional assurance that the Pfizer vaccine is safe and effective. Along with vaccines from Moderna and Johnson & Johnson, these are the best tools we have in our fight against COVID-19. If you haven't yet, now is the time to roll up your sleeves and get your shot ."