Research reveals 41 per cent of Americans regularly work from their beds but do not wash sheets more frequently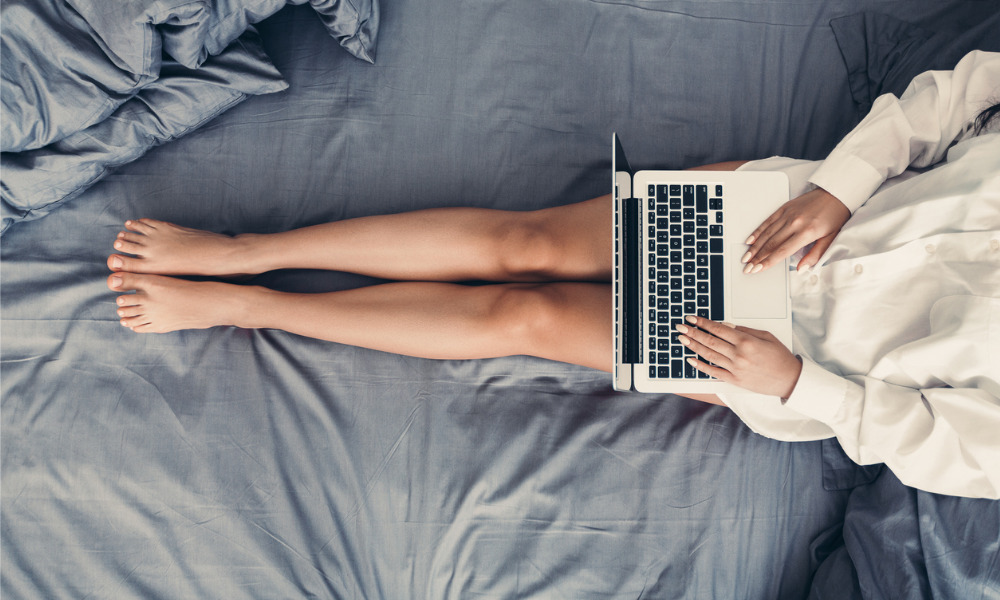 Research from sleep brand Zoma Sleep has revealed that 21 per cent of Americans currently working from home are actually working from their beds.
The research involved polling 2,000 Americans on their telework habits amid the pandemic, which has seen a 150 per cent increase in remote work since the start of the pandemic.
Zoma's sleep scientists asked the participants to monitor their sleep habits over two weeks and answer questions about different aspects, including sex life, physical pain, cleaning habits and happiness.
Once of the key findings of the study is that, though they spend more time in bed, 41 per cent of those surveyed do not wash their bedding more frequently.
Zoma's researchers warn that working from your bed is extremely unhygienic.
Their internal research found that on average bed sheets collect around 5.9 million bacteria per square inch after two weeks without washing. If, on top of that, people are spending their workday in bed, this could double to around 11.9 million.
This is 239 thousand times more bacteria than what is found on the average toilet seat.
Aside from more germs, Zoma's scientists also warn of additional health concerns which could stem from working from a bed. This includes postural pain, increased stress levels, less sleep, and lack of concentration and performance issues.
In fact, according to those Zoma's survey, 55 per cent stated that they suffered with neck, back and shoulder pain. In addition, the survey found that respondents who work from their bed have 56 minutes less sleep a night than those who work from a more appropriate remote set-up.
"I think it's in everyone's best interest to address where they are working in the home, and to make some changes if they can, to ensure their sleep space and workspace, are sufficiently separated," said Andrew Russell of Zoma Sleep.
Full survey results can be found here.