Numerous organizations remind employers, workers about threat of heat stress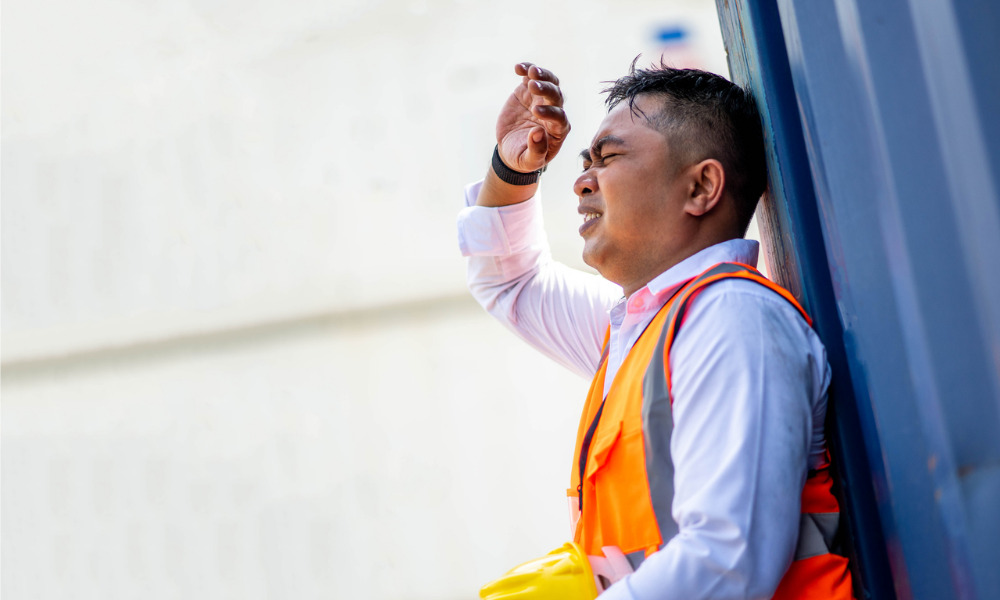 There were 16 suspected heat-related deaths in late July and early August, the same time when heat warnings were issued over much of the province, according to the British Columbia Coroners Service.
The fatalities happened between July 26 and Aug. 3, the service notes in a The Canadian Press report, adding that the numbers are preliminary until investigations into each case conclude.
Of the 16 deaths, half took place in the Fraser Health Authority, which includes the Fraser Valley and Fraser Canyon, while six were in the Interior Health Authority, covering the Okanagan and southern Interior, according to the report.
Those who died were aged 40 to over 90, with six in their 70s.
On July 29, ahead of the B.C. Day long weekend, the provincial government officials reminded workers and employers to stay safe amid the prolonged heat warnings throughout B.C.
"The prolonged heat throughout B.C. this weekend means extra care is needed both indoors and outdoors, especially for workers and others doing strenuous activity," said Mike Farnworth, minister of public safety and solicitor general; Adrian Dix, minister of health; and Dr. Bonnie Henry, B.C.'s provincial health officer, said in a joint statement.
"Anyone working outdoors should take regular breaks and seek cool settings as frequently as possible. Employers are encouraged to help make sure this is possible."
They added that "anyone feeling unwell in the heat should take immediate action to cool down".
Recently, WorkSafeBC ordered the producers of TV show "Snowpiercer" to make a number of changes to their plans for dealing with extreme heat after numerous workers needed medical attention. This was after WorkSafeBC was called to the Pitt Meadows set of the TNT show on July 28, when actors, location crew and first aid staff started feeling sick on the job.
Also, Suzana Prpic, senior manager for prevention field services at WorkSafeBC, noted that while outdoor workers are at risk of heat stress, this is also very much an issue for those working indoors.
Before July ended, Prince Edward Island's (PEI) Workers Compensation Board (WCB) also reminded workers and employers in the province to work with sun safety in mind.
"As with any workplace hazard, if workers are exposed to heat and sun, employers must have a plan to prevent heat stress and over exposure," said Danny Miller, WCB director of occupational health and safety. "It is critical to assess the conditions in the workplace, identify the sun and heat controls that should be implemented, ensure that workers are aware of the risks, and provide the proper training and equipment."