36 directions, notices or orders recorded in rail safety in first six months of last year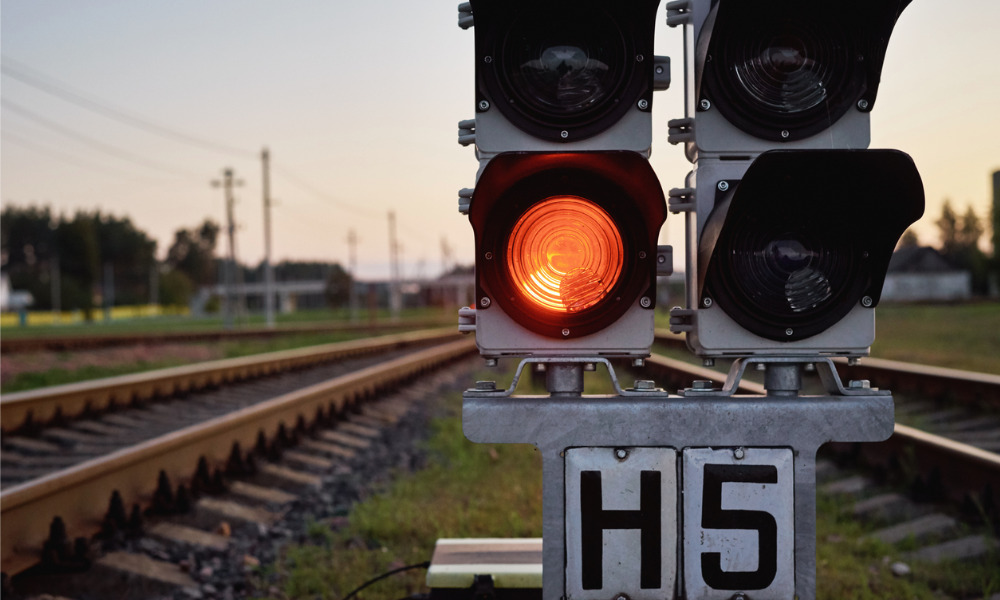 Transport Canada issued the greatest number of corrective action plans and written warnings in rail safety in the second quarter of 2019 compared to all other transport programs, according to government data.
The government body issued 170 corrective action plans in its rail safety program in that period, following the 177 it issued in the same program in the first three months of 2019.
With those numbers, rail safety now has the most number (347) of corrective action plans for 2019, surpassing the 198 issued to civil aviation in Q1 2019. There were no issued plans for civil aviation in Q2 2019.
In February, Transport Canada set new speed limits of 20 miles per hour (mph) in metropolitan areas and 25 mph outside of these areas for trains carrying dangerous goods across the country. The order applies to key trains which contain 20 or more cars carrying dangerous goods, and was implemented for 30 days.
"I am very concerned about the derailments of railway cars containing dangerous goods in the past 12 months. That is why I am issuing an immediate order to slow trains carrying significant quantities of dangerous goods on federally regulated railway tracks across Canada," said Marc Garneau, minister of transport.
Train companies also got 279 written warnings in the second three months of last year, the most during the period. Marine security came in second with 24, followed by marine safety with two.
The rail safety program also had 323 issued written warnings in the first quarter of 2019, the most during that period. Aviation security (119), motor vehicle safety (16), transportation of dangerous goods (11) and marine safety (seven) also had written warnings in Q1 2019.
Rail safety also had 25 directions, notices or orders for the second three months of the year, following the 11 it got in the three months prior.