Number of special constables deployed does not address safety requirements, says spokeperson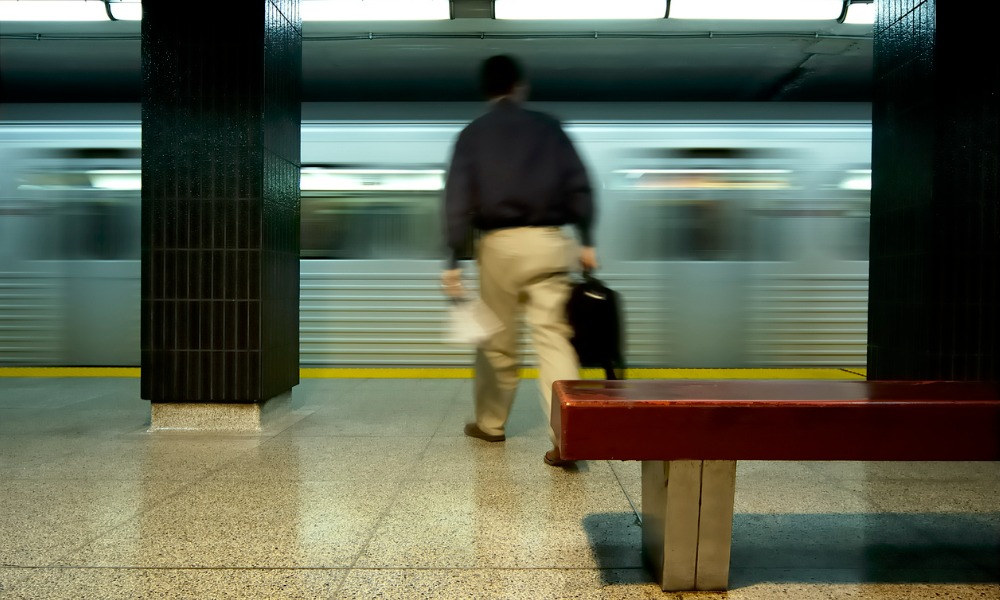 Workers' unions are calling on the Toronto Transit Commission (TTC) to increase the number of officers patrolling the system.
CUPE Local 5089, which represents TTC special constables, is demanding the commission reverse a decision it made last year lower its minimum staffing level from 12 to eight special constables per shift, according to a report from the Toronto Star. TTC made the change in June 2021, citing vacancies and other absences.
Now, constables are struggling to patrol the entire system, said Dariusz Nowotny, vice-president of Local 5089.
"This is about safety of the public riding the system," he said. "Our officers have to cover all street car routes, all bus routes and all stations within the third-largest system in the North America and are doing the best job they can with limited resources."
Amalgamated Transit Union Local 113, which represents nearly 12,000 TTC operators and other workers, shared the same sentiment.
"The number of special constables deployed throughout the TTC does not address the scale and safety requirements of the TTC," said Marvin Alfred, Local 113 president, in a statement.
In February, another union representing Toronto transit workers joined a nationwide effort to call for better protection for employees after two TTC workers were assaulted earlier that month.
"Let me be clear, workers don't feel safe and protected by their employer and something needs to be done immediately," said John Di Nino, president of ATU Canada, during a press conference it held with ATU Local 113.
In March, one TTC operator was assaulted by several suspects.
The latest call for better security comes after another string of violence on the subway network.
On Tuesday night, a 30-year-old man was seriously injured in a stabbing at St. George station. The victim was sitting on the platform engaged in a conversation when another man stabbed him in the neck, reported Toronto Star, citing police statement.
Two days before that, a 39-year-old woman was pushed onto the tracks at Bloor-Yonge station.
Not that low
Meanwhile, Stuart Green, TTC spokesperson, said that while the agency has set its minimum complement at eight officers per shift, actual staffing levels never reach that low.
"The actual bodies on the street is 40 a day. It would never be eight," he said, according to the Toronto Star report. He noted that the TTC uses two shifts of 18 people per day, including constables and supervisors or sergeants.
The officers partner with street outreach workers for a total of 40 people a day patrolling the system.