Suspected accused victim of vaccinating his wife against her will, says police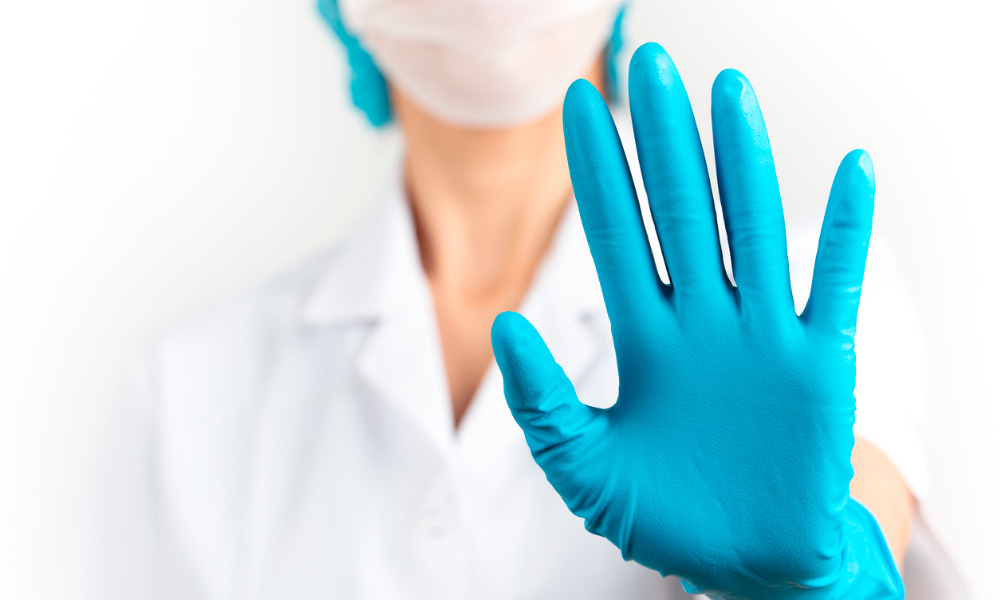 Quebec police are looking for a man who allegedly repeatedly punched a nurse in the face.
The police says that the man – between the ages of 30 and 45 – approached the nurse on Monday morning at a pharmacy in Sherbrooke, Que., about 150 kilometres east of Montreal, where she was assigned to administer vaccines, police spokesman Martin Carrier told Reuters by phone.
The man was angry and claims that the nurse had vaccinated his wife against COVID-19 against her consent, according to a The Canadian Press report, and "without his authorization," wrote Reuters.
However, it was not clear whether the suspect opposed vaccinations or whether his wife had in fact been vaccinated at the same pharmacy, Carrier said.
The Ontario government, a coalition of national seniors' living operators and numerous other employers have announced their own COVID-19 vaccination policies.
Police say the nurse had to be treated in hospital for serious injuries to her face.
"Zero tolerance! This unfortunate situation is unacceptable to any healthcare professional. We wish this nurse a good recovery," tweeted the Ordre des infirmières et infirmiers du Québec, Quebec's order of nurses, in French.
Police in Sherbrooke are currently for leads on the suspect.
Anti-vax protests
There have been numerous anti-COVID-19 vaccines rallies held in different parts of Canada this month, and healthcare workers' unions have called for these protests to stop.
"Front-line health care workers, patients and their families should not have to run a gauntlet of angry protesters just to go to work or get the health care they need," said Warren Thomas, president of the Ontario Public Service Employees Union (OPSEU/SEFPO). "These are innocent bystanders who don't make policy decisions. We owe hospital front line workers our respect and gratitude for risking their lives to take care of us in the last 18 months, not angry protests. And patients in need of care should not have to put up with this nonsense."
Risk assessment is critical for employers to protect their workers amid these rallies, according to Carissa Tanzola, partner at Filion Wakely Thorup Angeletti in Ontario.
"The risk assessment is the employer taking stock of the issue… If protests are happening in the workplace, it would be necessary for the employer to do a risk assessment and say, 'What has changed?', 'What do I need to be mindful of?' And so they'll be looking at 'Are the protesters blocking entrances?', 'Are they preventing employees from coming to work?', 'Are they being violent?', 'Are they being threatening?', 'Are they being harassing?'"
Once employers are done with risk assessment, they must then set out policies, and ensure that workers are well-equipped to follow the rules, says Tanzola.